"There are very few things to do in Santa Cruz"
. OK, I've had it. I am now officially on a mission to bring you the best information about
Santa Cruz State
and
Santa Cruz City
! Been here? Help bust the myth that Santa Cruz doesn't have beautiful tourist attractions. Tell us
your favorite things to do
in Santa Cruz! I just saw
"that comment"
again and now I'm riled up and feeling all stereotype-busterly and stuff. So I've compiled a list of some of the fun things to do in Santa Cruz.
Also... Visit our Santa Cruz Entertainment Home Page

And hey!!! Things to do in Santa Cruz when it's cold and raining.

RURAL ATTRACTIONS - CITY AND STATEWIDE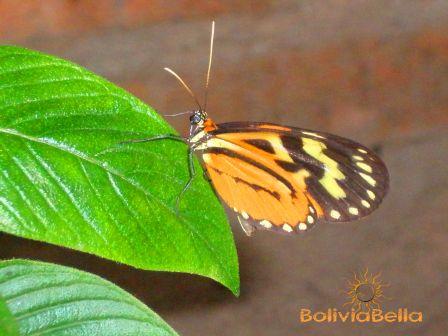 New!!!
The 5 National Parks of Santa Cruz
The 7 State Protected Areas of Santa Cruz
The 18 Municipal Protected Areas of Santa Cruz
Santa Cruz is home to the largest butterfly sanctuary in the world and it's one my favorite places to visit. In fact, I have an annual membership. Mariposario Güembé is about 15 minutes from Santa Cruz by car. It has 3 lagoons where you can do kayaking, swimming and fishing, several sparkling swimming pools, the coolest, largest playground for kids in all of Bolivia, a huge soccer field, an amazing hotel, several great restaurants, snack bars and bars, horseback riding and buggy rides, several other species of flora and fauna, and one of the largest native Bolivian orchid collections around.
About 5 minutes from before reaching Güembé you can visit La Rinconada (best on Sundays). It has a lagoon filled with some of the largest rainforest lilypads (called Victorias) in the world. In fact, THE largest lily pad WAS recorded here. La Rinconada has an amazing super healthy restaurant, really unique play areas for kids (you'll see if you look at my slideshow), several beautiful pools, and the most amazing lovely gardens. The lagoon is also filled with thousands of koi that jump out of the water when you feed them.
As you head to Guembé or La Rinconada from Avenida San Martin and the 4th ring, just after passing by Colinas del Urubó, and just prior to reaching La Rinconada, you'll see the new La Casa del Camba restaurant. It's actually the second Casa del Camba in Santa Cruz and just opened in September 2009. The first is located on the 2nd ring, just a few blocks East of the big Christ statue "El Cristo". (This is the most famous restaurant in Santa Cruz. It's pretty much included on all city tours because it offers tourists a really great opportunity to sample the very best of some very traditional cruceño foods, while also enjoying traditional cruceño live music, décor and hospitality.) Now you can enjoy La Casa del Camba at its second, new location. It's a multimillion dollar investment and huge!
Yvaga Guazú is for nature lovers and great for those of you who'd like to see Amboró or Noel Kempff National Parks but don't have the time or stamina, because you'll see many similar things. It houses over 600 species of plants and a plant life research lab. You can take a one-hour walking tour into the forest guided by a scientist who explains all the different types of trees and flowers native to Bolivia. They also have an amazing huge bonsai collection. You'll get to see some of the birds and wildlife you might see in the forest and they have a restaurant and soccer field too. Take the Doble Vía to La Guardia to get there.
Lomas de Arena is a huge area of unexplainable sand dunes just a few miles from downtown Santa Cruz. No one seems to know just exactly how they got here. This is a favorite weekend spot among locals. There is a small lake and it's very similar to an oasis. On non-windy days it's a great picnic area. While they're not as large or high as in the Sahara, it's a great place to get some very pretty photos. This is a very popular tourist attraction too. These are South of the city.
The Jardin Botánico (Santa Cruz Botanical Gardens) were first established by Noel Kempff on the banks of the Pirai River here near the city. But in 1984 there was a great flood and the entire area, including some neighborhoods, was inundated and destroyed. It is now located on the road straight East of the city that leads to Cotoca. You can spend the day here among the gardens if you're into plants and birds. It has large picnic areas too.
Cotoca is located just 15-20 minutes from Santa Cruz. It's a very tiny town but a nice cultural experience. Cotoca is famous for its pottery artisans. The town is filled with little stores where you can purchase beautiful painted pottery. If you ask around you can also visit some of the local artisans. They'll show you how they make the clay, shape the pieces, bake them in their urns, and paint them. Once a year devout Catholics make a short pilgrimage to visit the Virgin of Cotoca. They walk the entire way from Santa Cruz. Cotoca is also famous for its "miel" which is similar to molasses. Porongo, is a quaint "cruceño" town just 1/2 hour from the city of Santa Cruz, a nice place to spend a quiet Sunday.
Playland is a big water park for those of you who want to take a break from touring and just go enjoy yourselves. It has large wave pools, tall and twisting water slides, restaurants, playgrounds and more. Playland is great for families with little children. They've got a large area and water playthings apt for tiny kids. The park is located on the highway straight North from downtown to Viru Viru airport called the "Carretera al Norte".
Santa Cruz Sites
Santa Cruz Ecotourism
Santa Cruz City Tours
URBAN - WESTERN SIDE OF SANTA CRUZ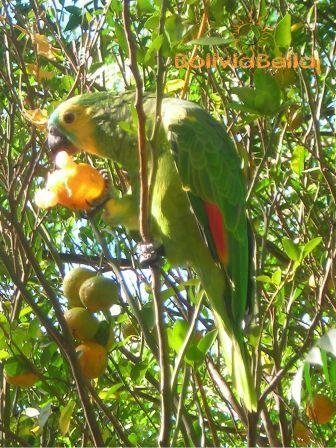 Cabañas del Río Piraí is a really good place to go is you want to try some authentic cruceño food. Located on the banks of the Pirai River, just 7 minutes from downtown Santa Cruz, it's where the Botanical Gardens used to be before they were flooded out. Here you'll find a long long row of very simple thatch-roofed restaurants that serve traditional clay oven-baked goods such as cuñapes, banana-leaf wrapped empanadas, and my favorite, zonzo. You can also eat full meals including wild boar, armadillo, alligator and other local delicacies.
Just prior to reaching the Piraí River, on the 4th ring and Avenida Roca y Coronado you'll see the Parque Autonomico. This beautiful city park and green area has picnic tables (with grilling pits), tons of park area, and several playgrounds.
Also on Avenida Roca y Coronado (between the 2nd and 3rd rings) you'll see the Buganvillas Hotel, the largest hotel complex in Bolivia. Right next door is the Feria Exposición de Santa Cruz (FEXPO for short, and also known as Expocruz) where South America's largest expo takes place each year for 10 days during the last two weeks of September. It's like a huge U.S. state fair and nearly ½ a million visitors and exhibitors come from all over Bolivia and the world. This brings me to my next point:
Santa Cruz in September! This is the ONE month of any year no one can say there are too few things to do in Santa Cruz. Between the Fexpo, the celebration of this city's foundation, cultural fairs, food fairs, cattle auctions, concerts, and hundreds (literally - hundreds) of other things to do, this is THE best time of the year to visit Santa Cruz.
The Fexpo is near the Urbarí neighborhood, which begins on Avenida Piraí (which runs parallel to Roca y Coronado). Urbarí is where you'll find the country clubs such as the Country Club Las Palmas, the Club de Raquet (raquetball) and the Club de Tennis. Most are members-only but if you plan to live here, check them out if you're into sports.
Santa Cruz Sites
Santa Cruz Ecotourism
Santa Cruz City Tours
URBAN - ZONA SUR (SOUTHERN SIDE)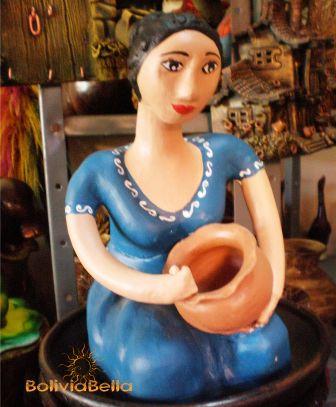 Plazuela Blacutt is one of the city's oldest plazas, located in what used to be one of the wealthiest neighborhoods in town. It is surrounded by stores, restaurants, a bank, pharmacy, supermarket and other things (my favorite pizza place, El Tomate, is on the Southwest corner). It's only three blocks from the Noel Kempff Museum of Natural History so stop by the plaza for some ice cream after you've visited the museum. It's also only 6 blocks from Cine Center and only 3 blocks from our Tahuichi soccer stadium.
Galaxy Bowling alley. This is located on one corner of Plazuela Blacutt, in the southern area of the city. It's a 12 block walk straight South down Rene Moreno street from the central plaza. The bowling alley is inexpensive and a nice place to take a break from touring.
Noel Kempff Museum of Natural History is a small but super interesting museum where you can see specimens of all kinds of birds, animals, insects, rodents, and other wildlife native to Bolivia. The interesting thing is that you can also see fossils. An ENORMOUS mastodon skull with 7-foot tusks will greet you on the way in.
Cine Center is the city's largest multi-theater movie complex modeled after your typical 10-screen U.S. complexes. It comes complete with stores, banks, cafés and restaurants. It's a favorite among locals and is busy all week long. It's located right across the street from the Trompillo airport, 6 blocks South of Plazuela Blacutt.
If you prefer smaller theaters and don't like the "teen hang-out, American mall" scene, visit the Bella Vista movie theater just 4 blocks from Plazuela Blacutt. It's right across the street from the Tahuichi soccer stadium on Ana Barba street and has 2 screens. Get some pizza at El Tomate after the show – it's outstanding and sold by the meter!
The Tahuichi soccer stadium, located just 2 blocks West of Plazuela Blacutt, is a good place for a lesson in why soccer is more like a religion than a sport in Latin America. Take in a Sunday afternoon soccer game while you're here and you'll see grown men cry.
One of my favorite restaurants is El Corralito, which just recently moved to a new location at the corner of Calle Cochabamba and Calle Moldes. Look for the wall painted white with black spots like a cowhide. Inside you'll find all the décor is Western complete with saddles, lassoes, and even bulls on the napkin holders. They serve great HEALTHY steaks and burgers, and the owners are super nice. They use only the most healthy meats and vegetables and many organic ingredients as well.
Santa Cruz Sites
Santa Cruz Ecotourism
Santa Cruz City Tours
URBAN - ZONA NORTE (NORTHERN SIDE)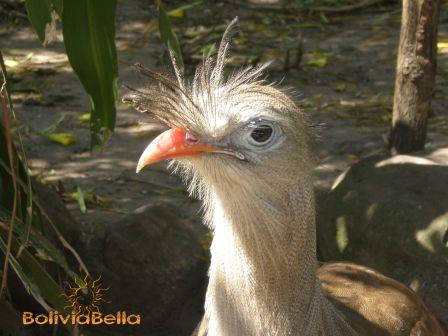 There are over 2000 species of wildlife at the Santa Cruz Zoo (right here in the city). It underwent some major remodeling with some great displays and larger, more comfortable enclosures for some of the animals. Also established by Noel Kempff, it gets over 500,000 visitors per year. You can see species here you may never again see anywhere else. Some are native only to Bolivia and others are in danger of extinction. Zoo personnel have undergone several years of consulting and training from experts in other countries and are now putting it all into action.
Just around the corner (on the external 3rd ring behind the zoo) you'll find the Guarani Museum. It's very small but very interesting. You can learn about Bolivia's third largest indigenous group, see their handcrafts and ceremonial masks, and learn about how they used to bury their dead in big clay pots. Read about my visit to Guarani territory in April 2009. There is no tourist infrastructure there but their captains arranged for my stay along with a New York journalist. Very interesting.
Across street from the zoo, on the Internal 3rd ring, you can stop in for a Guinness at the Irish Pub (Bar Irlandes) or visit the Canadian Pub next door.
If you're into shopping, walk 4 blocks East of the zoo, in the opposite direction, along the third ring, cross Avenida Banzer, and you'll find yourself at New York Mall (there's no missing it, it has a huge, truly AWFUL replica of what is supposed to be the Statue of Liberty on the roof). Most of the shops have imported goods.
Along the Western flank of the zoo (in the opposite direction) runs a huge canal called Canal Isuto. This collects rainwater from the city and takes it North to the Pirai River. The city has done a great job of building pathways and some small parks and plazas all along the canal (if you walk up to the 4th ring you can see the new Certified Forest Walkway where you can see wood sculptures by local and international artists). This is sort of where Northern Santa Cruz becomes Northwestern Santa Cruz and it's where our famous Equipetrol neighborhood begins.
About 8 blocks West of the zoo (just follow the 3rd ring until you get to Avenida San Martin) you come to Equipetrol. This has been "the" Santa Cruz hang-out for over 30 years and Ave. San Martin is lined with hotels, high-end shops, stores, offices, discoteques, bars and restaurants. This mostly residential neighborhood is also where teens "cruise" or park their cars at night all along the avenue, not unlike the Sunset Strip in California. The Hotel Los Tajibos has the largest convention center in Bolivia. Stop in and ask about events like the yearly Wine and Cheese Festival or the Expo-Gourmet. Equipetrol has several really good gyms too, if you're looking for somewhere to work out. Speaking of working out, there's a new wall climbing facility in Equipetrol now too!
If you walk in the opposite direction down Ave. San Martin toward the 2nd ring, then turn left on the 2nd ring three blocks you'll come to the busiest intersection in Santa Cruz. This is where you'll see the "Cristo", a large statue of Jesus with his arms held high. Cross the 2nd ring (going South) and this is where Avenida Monseñor Rivero begins.
Santa Cruz Sites
Santa Cruz Ecotourism
Santa Cruz City Tours
URBAN - CASCO VIEJO (DOWNTOWN)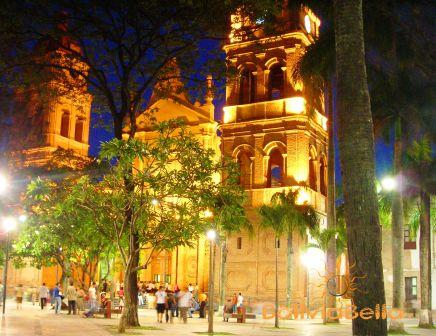 Monseñor Rivero is the city's second most populated nightlife spot. From the Cristo on the 2nd ring all the way down to the 1st ring this avenue is lined with restaurants and coffee shops, ice cream parlors, apartment buildings, offices and bookstores. You won't find any discos here but there is a casino. Monseñor Rivero is busy day and night and has grown into what it is over just the past 10 years. The street that runs parallel to it (one block West of it) is also lined with restaurants and cafés now too, since several huge apartment buildings have been built there in the past 6 years.
If you walk down Monseñor Rivero heading South and cross the first ring, you'll be in what is called the "Casco Viejo" (historic city center). It is fast becoming the center of Downtown Nightlife too. The Casco Viejo is what we call everything located inside the 1st ring. There are so many things to do here I can't list them all, so click on the links I'm providing in this paragraph to see photos and read about them all:
The heart of downtown is our central plaza, the birthplace of this city, called Plaza 24 de Septiembre. There are about 12 museums and galleries within a 6-block radius – probably the city's 12 most important culturally and historically. Here you'll also find numerous banks, restaurants, stores, cafés, and our main cathedral. If you enter the little door to the right of the main door of the cathedral, for under $1 dollar per person you can climb to the top of the cathedral clock tower to take awesome photos of the city.
About 6 blocks from the plaza you can visit Siete Calles to see what our open markets are like. Although its not strictly touristic (we all shop there) it's a good place to learn to bargain in Bolivia. You'll also find both expensive and inexpensive hotels and hostels downtown, the offices of my top recommended tour operator, a tiny tourist information office, many great stores and great places to buy Bolivian handcrafts and art, and much more. One of the city's oldest parks (Parque Arenal) is also located here and was just renovated and inaugurated as a gift to the city in September 2009.
Santa Cruz Sites
Santa Cruz Ecotourism
Santa Cruz City Tours
WAY MORE THINGS TO DO IN THE CITY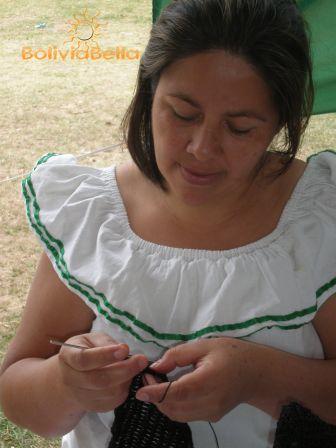 If you plan to live, not tour here, you might want to check out my list of country clubs and golf courses. Most of them are members-only but they're top of the line with tennis, racquetball, swimming pools, basketball, spas, and all the other facilities and comforts of a good country club.
Restaurants, bars and cafés. There are so many I have an entire section just on good eats. You'll see this is classified into types of food (pizza, ice cream, Chinese, Italian, etc.) Santa Cruz has some really good restaurants. Because food and wages are so inexpensive here, their profit margins are high and many of the top restaurants bring in international consultants or take management training or go to famous cooking schools overseas. Some of our very best restaurants are owned by foreign chefs.
Holidays and Festivals. These pages contain a super long listing of all the public holidays, regional holidays, festivals, special occasions, and even United Nations holidays we celebrate ALL OVER Bolivia. See if there's something going on during your time here.
City tours. You can take a city tour bus or a structured city tour through a hotel or travel agency, or you can give yourself a tour based on the information you find on sites like this one. This page describes in greater detail some of the things to do I wrote about when I first began building this site. You'll also find information on the city tour bus with contact numbers. It's a double decker bus with an OPEN top. Bring sunscreen!
Casinos and Arcades. There is an ever-growing number of casinos and "bingos" in Santa Cruz. The best known of these is the Bingo Bahiti, located on the 2nd ring, about 10 blocks East of the Cristo statue. There's another on Monseñor Rivero and several others throughout the city. The government is currently considering closing all bingos and casinos down. Gambling halls were not allowed in Bolivia until just a few years ago. Now they may be banned again. I'll post new info if this happens.
Parks and Gardens and Plazas. When I first moved to Santa Cruz fifteen years ago, the city had very few parks and plazas. Because the city's population has more than doubled in just the past ten years, brand new parks and plazas are being built everywhere! In fact, almost EVERYTHING I'm listing on this entire page has been built since then!!! If you plan to live here, you should get to know them. If you're touring, I suggest visiting at least one or two. As an avid photographer, I find them to be spectacular people-watching and photo-taking opportunities.
Dance classes are something you can take while you're here to learn a little about our culture. Bolivian culture is permeated by music, dance, and folklore.
Museums and Galleries. I've mentioned some already, but this page contains the list I compiled during a "challenge" week I set for myself after reading on a very popular worldwide travel forum that "Santa Cruz is not a museum city". During this week I visited the nearly 40 museums and art galleries Santa Cruz has! Some of my favorites are the Guaraní Museum, the Manzana Uno Art Gallery, the Roberto Mamani Mamani Gallery, the Sacred Art Museum, the Noel Kempff Museum of Natural History, the Regional History Museum, and the new largest cultural center in Bolivia, the Centro Cultural de Santa Cruz, inaugurated in October 2009.
Cathedrals and Churches. Santa Cruz, like any Spain/Catholic Church established city or town, has at least one main plaza with a main Cathedral. Our main plaza is Plaza 24 de Septiembre and our main Cathedral is the Basilica de San Lorenzo. It houses the Museum of Sacred Art, which has some absolutely gorgeous pieces and tons of history. However, there are many other pretty and very historical churches and cathedrals in the city. If learning about our history is among the things you might enjoy, visit the cathedrals. Most are very ornate with lots of statues, intricately carved wood detailing, and lots of gold, silver and gems on their altars. Over 90% of Bolivians profess to be devout Catholics. It's amazing to see that in the poorest country in South America where theft and petty theft are rampant and poverty is on the rise, people wouldn't even think of stealing from God.
Shopping. This is one of the hardest things to write about, or list. Throughout Bolivia, most stores are privately owned "mom and pop outfits" as they say in the U.S.. There are very few large malls where you find tons of stores all in one place. So listing shopping venues can be difficult because it all depends on what you want. Usually a shopping trip means driving to 5 different places for the 5 different things on your list. However, I am slowly listing some places on my shopping page.
You can also see a list of markets in Santa Cruz and a list of grocery stores in Santa Cruz. If you're looking for souvenir shops, stay within a 6-block radius of the central plaza. If you're looking for malls try the Shopping Bolivar, right on the plaza or the New York Mall, or the shops on Avenida San Martin in Equipetrol. If you're looking for cheap clothing, try Siete Calles 6 blocks from the main plaza. This is also where most of the city's tailors, seamstresses and fabric stores are. Take them a picture – any picture – of what you want made and they'll measure and make it for you lickety-split – and cheap!
Another place to visit is the Feria de Barrio Lindo, located just past the Terminal Bimodal, (the city's train/bus station). It's open only on Wednesdays and Saturdays. If you want super cheap clothing (both used and new) imported from the US and Europe, you might venture a trip to Avenida Cumavi – an open market open only on Thursdays. Be prepared to do some digging through piles of thousands of pieces of clothing. Don't be shy – everybody shops there, even the most wealthy. It's like a U.S. thrift shop – only outdoors on an open dirt road.
Santa Cruz Sites
Santa Cruz Ecotourism
Santa Cruz City Tours
MORE WAYS TO FIND THINGS TO DO
So here you have it – at least 100 things to do and places to see in Santa Cruz and this is just a brief overview. The point is, if you're touring Bolivia, you can't assume all regions are the same. The biggest misconception I see about Bolivia (call it a stereotype if you will) is that all of Bolivia is Andean. In fact, only 23% or so of Bolivia is Andean.
If you really want to get to know a country, you have to put in some effort. You really can delve and learn some pretty deep and interesting stuff about Bolivia, even if you're touring for just a very short time, if you take some initiative and do some asking around. So ask around our Bolivia Travel Forum or ask me!