Although we list movie theaters in Santa Cruz below, the general information on theaters provided applies to pretty much any theater in Bolivia. Every major Bolivian city has at least 1-2 large movie theaters. Some have mega-theaters.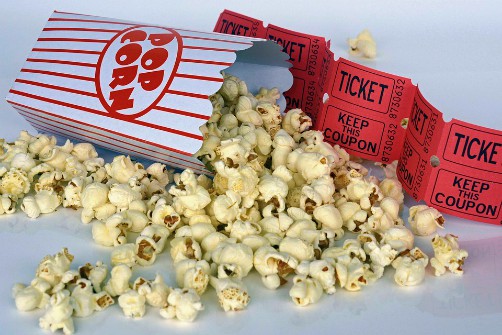 There is an organization in Santa Cruz called the Asociación Pro Arte y Cultura (APAC) (The Association Pro Art and Culture) that works actively to promote culture and the arts in all forms. It hosts the Bolivian Film Festival and Renaissance Music Festival every two years as well as promoting numerous local and national events and artists throughout the year.
APAC (Asociación Pro Arte y Cultura)
Avenida Busch No. 552
Santa Cruz de la Sierra, Bolivia
Tel: (591-3) 333-2287
Fax: (591-3) 337-2526
Email: info@festivalesapac.com
http://www.festivalesapac.com


A few things you should know when you
go to the movies in Bolivia
1. Some movie theaters still provide assigned seating. So you can't get up and move to another seat if you want to.

2. Bolivia has no laws to ensure access for the disabled as far as I know. There are no wheelchair ramps at any of the movie theaters.

3. Movie theaters have air conditioning, some have heating. Most won't spend on turning them on except in extremely hot or cold weather. Dress appropriately.

4. Smoking is not exactly prohibited in movie theaters. Some have no smoking signs but no one enforces them. It's not against the law here, so if you get stuck sitting behind a smoker you technically do not have the right to ask them to stop smoking.

5. Cellphones are a problem. People just don't turn them off in theaters and frequently don't even leave their seats when talking on the phone.

6. All movie theaters sell snacks and beverages in their lobbies; however street vendors selling bagged potato chips, popcorn, candy and other snacks line up by the dozen outside the theater doors. The theaters prefer you buy snacks in their lobby, but don't stop you from buying from outside vendors.

7. American movies are usually shown in English with Spanish subtitles, with few exceptions. Foreign movies are usually shown in their original language this way too. The exception, of course, is that children's movies are usually dubbed straight to Spanish because most kids either can't read or can't read subtitles fast enough.

8. You cannot purchase movie tickets online prior to the movie show time, except at Cines Bella Vista and then only if you are a member of Club Bellavista.

9. US and other foreign movies usually arrive in Bolivia a few weeks after they are released elsewhere. Unfortunately, by the time they do arrive thousands of pirated videos of the movies have usually already circulated and much of the general population already knows the movie plot and ending.

10. The entrance fee for adults is between $3 and $8 dollars, slightly less for children.

11. Movie ratings are not strictly enforced. Unaccompanied minors do often view movies rated beyond their age.

12. Street parking and parking restrictions are strictly enforced within the city and your car will be towed if you park in a no-parking zone. Use public transportation, walk, or park in assigned parking lots (for about $1).


Movie Theaters (Cines) in Santa Cruz
Below is a list of Santa Cruz theaters (called cinemas or just "cine" for short, in Spanish) along with a short description of each, in alphabetical order. By the way, if you want to go see a movie ("película"), in Spanish you would say you want to go to the cinema "Vamos al cine".
CINE BELLA VISTA
Av. Ana Barba Frente Estadio Tahuichi Aguilera
Santa Cruz de la Sierra, Bolivia
Tel: (591-3) 353-3909
www.cinesbellavista.com This is one of the nicer cinemas in Santa Cruz, actually my favorite although it is smaller, and features 2 small screens where movies are shown simultaneously. It is located directly across from the Tahuichi Aguilera soccer stadium. The only problem really is parking on days when soccer matches are taking place, but that's only a couple of times a week. This theater has a members-only club called Club Bellavista with special offers, ticket pre-sales, and other fun stuff for members.
CINE CENTER
2do Anillo entre René Moreno y Monseñor Santisteban
Santa Cruz de la Sierra, Bolivia
Tel: (591-3) 900-770077
www.cinecenter.com.bo
This is the newest and largest, with cinema complexes in Santa Cruz, La Paz, and Cochabamba. It opened to the public in Santa Cruz in 2004 and has ten small-screen theaters and an accompanying "mall" atmosphere with restaurants, stores, sweets, games, and bank branches. It tends to get really crowded. It is located 10 blocks directly south of the central plaza on the 2nd ring.
CINE PALACE
Calle Libertad 137 Frente a la Plaza Central
Santa Cruz de la Sierra, Bolivia
Tel: (591-3) 332-2617
Web: www.cinepalace.com.bo
One of the older theaters, this cinema is located on the Western side of the central plaza. It is large and you get that fifties stage feeling and it has a big screen. Parking can be difficult to find downtown, but its central location is ideal and it's an easy walk if your hotel is in the area. The Cine Palace re-opened on December 10, 2010 and has been completely remodeled and modernized. It now has Dolby surround sound, a café/bar terrace above the entrance, and all new facilities, screens and seating.
CINE RENÉ MORENO
Calle René Moreno No. 440
Santa Cruz de la Sierra, Bolivia
Tel: (591-3) 334-7448
This is another older theater which has now been converted into a live-show theater, mostly comedy acts and is only occasionally used for movie showings.