Santa Cruz is filled with parks and gardens. The city is dotted with public plazas, most of which do not have playgrounds for kids or have minimal play areas.
Plazas
are a common social meeting ground, great for lazing around on a hot afternoon or Sunday. During colonial times cities and towns were built around one central plaza. Larger cities have several, at least one per neighborhood. Plazas may have only shady trees and benches.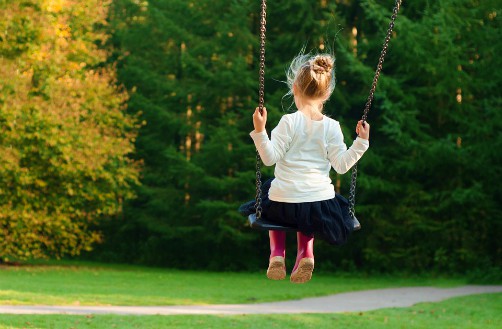 Playgrounds can more often be found in several of the larger city parks and small "fairs" are often installed at these sites with rides, jump houses, or carousels. City parks differ from plazas as they are usually large outdoor areas with running paths and other features and are used for sporting events, large public gatherings, outdoor concerts, and other such events, and are family oriented. They tend to be crowded on Sundays when families spend time together, picnic, and entertain the kids in general.
There are also some very nice privately owned parks that feature great playgrounds, jump houses, games, carousels, go-carts, and other features. As opposed to city or public parks, there is usually an entrance fee. Some have food courts or restaurants, stores, pools, and other features not found at public parks. Others have very special, original or unique features (like the world's largest butterfly dome, for example), and are well worth the entrance fee!!
There is a water park in Santa Cruz. Here you'll find lots of tall, winding water slides, sprayers, wave pools, and other great features. It has snack areas as well. It is very popular in Santa Cruz due to our scorching weather, entrance fees are fairly priced, and it has special areas for little kids.
The city has some exceptional tropical and botanical gardens. If you enjoy learning about rare tropical plant species, endangered species, orchids, and other such things, the Santa Cruz Botanical Garden is one such great place. There are some other privately-owned gardens you can visit as well. Some non-profit conservation agencies have gardens specially designed to help ensure the survival of certain endangered species. They are not unlike an oasis.
"Balnearios" are swimming pools. For a reasonable entrance fee you can spend the day at one of these "baths" lounging by the pool. Most have restaurants or at least a snack bar, restrooms, changing areas, and lounge chairs. Some have very nice gardens and grounds, others have playgrounds for kids, or sporting areas such as tennis or basketball courts, or at the very least an area for volleyball or soccer. They are usually located just outside the city limits although there are some pools in the city.
Santa Cruz has only one, rather small, zoo which is gradually growing and conditions for the animals housed there are improving. You can see some very rare bird species here, as well as some endangered animals that have been rescued. The zoo is operated on (mostly) donated funds and animals are cared for by (mostly) volunteers. The very nominal fee you pay to enter helps ensure the survival, care and feeding of these rescued animals.
For a membership fee, you can join one of the MANY social or country clubs available in the city, each of which has parks and gardens too.