Grocery Stores in Bolivia

---
Shopping Home Page | Live in Bolivia | Tourism | Plan Your Trip
---
Grocery stores in Bolivia come in all sizes. There are small, family-owned grocery stores throughout all neighborhoods in most major cities, and they carry just the very basics (milk, bread, butter, yogurt, rice, sugar, eggs, detergent, toilet paper, soda, candies, etc.) so you can avoid a major shopping trip if you only need a few things.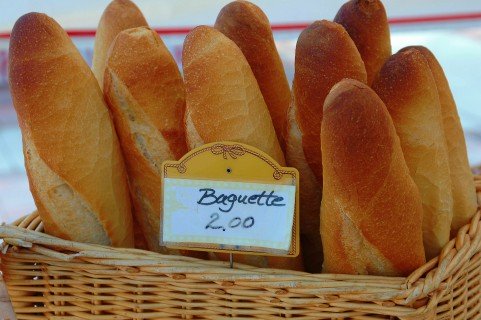 These are usually quite small storefronts sometimes called "micromercados", "abastos" or "pulperías", depending on which city of Bolivia you are in. Most of these small grocery stores are mom-and-pop shops. Some may accept dollars (always $10s and $20s, usually no $50s and almost never $100s), but most will not. Some have been around for a long time, but others open and close arbitrarily. They are hard to keep track of and we won't list them here.
Large supermarket chains (supermercados or hipermercados) are very similar to those in the U.S. and often stock clothing, furniture, appliances, and other items such as those you would see in Kmart or Walmart. These are typically clean with fast inventory turnaround, so you can be relatively sure the items you buy are in good condition. Most allow you to pay in your choice of currency (dollars or bolivianos). They will give you change in dollars, only if they have enough on hand, otherwise they'll give you your change in bolivianos at the current exchange rate. These large grocery stores also take credit and debit cards, and issue invoices. Most offer a variety of imported goods and foods, and if you are looking for something specific they don't carry, they will often import it for you if you ask management nicely. Most have attached parking lots and most have a contracted a nearby taxi service that will provide door to door service.
Bolivia Grocery Stores
Hipermaxi has 31 stores in La Paz, Cochabamba and Santa Cruz.
They also have a Facebook Page.
Fidalga has numerous locations in Santa Cruz.
They also have a FacebookPage.
IC Norte has locations in Santa Cruz and Cochabamba.
They also have a Facebook Page.
Ketal has 10 locations in La Paz.
They also have a Facebook Page.



---
SEARCH BOLIVIA'S YELLOW PAGES FOR MORE STORES
---
BEFORE YOU GO SHOPPING READ THIS
Before you purchase anything, please read these important shopping tips.
This is what our Bolivian money looks like
More on our currency and how to use money here
Learn how the Bolivian sales tax applies to you
How to calculate the Bolivian exchange rate
How and where you can exchange money
Shopping do's and don'ts to get the best prices
Learn to bargain prices like a pro


---
Shopping Home Page | Live in Bolivia | Tourism | Plan Your Trip
---