Restaurants in Tarija
Restaurantes en Tarija

---
Tarija Home
Tours
Forum
Hotels
Photos
Maps
Info
Food
---
ENGLISH:
To help you find restaurants in Tarija, we personally visited, reviewed, ate meals and took photos of each of the Tarija restaurants featured on this page. In addition, we've listed a few other places where you can find delicious places to eat in Bolivia's wine country, like its markets! Tarija is a very clean city compared to some of Bolivia's larger cities, and while we don't recommend foreigners go out of their way to eat on the streets, there are a few places where you can have a great drink or snack with no worries. The information on this page is from April 2010. For more restaurants in Tarija and other places to eat, visit the Prefecture of Tarija's Tourist Information Office on the corner of Ingavi and Trigo one block from
Plaza Luis de Fuentes
.
ESPAÑOL: Para ayudarte a encontrar restaurantes en Tarija Bolivia, nosotros personalmente visitamos, examinamos, probamos la comida, y tomamos fotos de cada uno de los restaurantes tarijeños presentados en esta página. También hemos listado algunos otros lugares donde puedes encontrar comida deliciosa en Tarija, por ejemplo en sus mercados! Tarija es una ciudad limpia en comparación a algunas de las ciudades más grandes de Bolivia, y aunque no recomendamos que los extranjeros coman cualquier cosa en las calles, sí existen algunos lugares donde puedes tomar o beber algo sin preocupaciones. La información en esta página es de abril 2010. Para más restaurantes en Tarija, visita la Oficina de Información para Turistas de la Prefectura de Tarija en la Ingavi esquina General Trigo a una cuadra de la plaza central.
CASA VIEJA
Uriondó, Valle de Concepción Tel: (591-4) 666-5259
Tarija, Bolivia
Typical Bolivian food: steak, chicharrón, saice, all great accompaniments to their red, white and port wines and Singani. A great place to eat on a Tarija wine tour.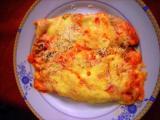 COCINA ITALIANA
Calle Alejandro del Carpio No. 840, Tel: (591-4) 664-1920
Tarija, Bolivia
Serves Italian pastas, salads, appetizers, desserts and, of course, Tarija's best wines as with most restaurants in Tarija.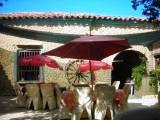 EUSTAQUIO
On the plaza (frente a la plaza), Tel: (591-4) 664-2684
San Lorenzo, Bolivia
Specializes in typical Bolivian food with a twist: adds or uses out of the ordinary ingredients to make them one-of-a-kind. One of the best restaurants in Tarija.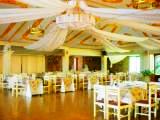 LA FLORESTA
Av. Los Sauces, Tel: (591-4) 664-2894
Tarija, Bolivia
Specializes in typical Bolivian grilled steaks and meats with an ample array of salads and side dishes. Try typical Bolivian at this Tarija restaurant.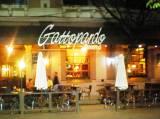 GATTO PARDO
Calle La Madrid Esq. Sucre, Tel: (591-4) 663-0656
Tarija, Bolivia
Serves continental and international foods. They make awesome breakfast omelettes and hot chocolate from organic cacao. One of the most popular restaurants in Tarija.


PIZZA PAZZA MACONDO
Calle Lazcano No. 317 Between Belgrano and Delfín Pino, Tel: (591-4) 665-4020
Tarija, Bolivia
Best pizza we've had in years and the family environment is tops! You must try the home made chutneys and liquors. Best pizza restaurant in Tarija. Ask about the kajs! The KAJS!


CITY PLAZAS
All over the city / Por toda la ciudad
Tarija, Bolivia
Ambling vendors sell an array of fresh-squeezed juices (no water added), home made baked goods, milk shakes, tamales, all yummy! Tarija restaurants aren't the only great places to eat!


REPRESA SAN JACINTO (THE DAM)
Puestos y restaurantes varios / Several booths and restaurants
Tarija, Bolivia
Specialties are fish of all kinds and little red crabs similar to crawfish, all grilled or deep fried. Accompany with soda, beer or wine at these lake shore restaurants.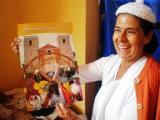 MERCADO SAN LORENZO (MARKET)
10 Kms. Tarija, Tel: (591-4) 666-1333
Tarija, Bolivia
Great right at breakfast or tea time when fresh breads and dozens of other baked goods abound. Try the rosquetes for sure. A good place to eat but don't drink the water.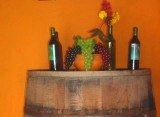 CASA DEL VINO
6 blocks from the central plaza
San Lorenzo, Bolivia
Home made 'vino patero' (foot squashed wine) and 'queso fundido' (spreadable cheese) plus delicious grape preserves. This isn't a restaurants but should be on every wine tour.


MERCADO TARIJA (MARKET)
Calle Sucre on the corner of Av. Domingo Paz
Tarija, Bolivia
Clean, friendly and really delicious place to eat. Try chicharrón, soups, fish, api and buñuelos, or Tarija's local specialty saice. Look for Doña Pastora's little restaurant.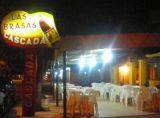 LAS BRASAS GRILL
Avenida Las Américas
Tarija, Bolivia
A very informal, affordable grill-style restaurant in Tarija where you can try grilled beef, chicken, fish, and sausages accompanied by a buffet of salads and sides.


THAI KAFFE
Calle V. Lema esquina Plazuela Sucre, Tel: 666-3500
Tarija, Bolivia
There isn't anyone who doesn't know this restaurant in Tarija. Although it touts itself as an oriental restaurant, it serves hamburgers, ice cream, baked goods, wraps, sandwiches.


CAFE MOKKA
Calle 15 de Abril esquina Plazuela Sucre, Tel: 665-0505
Tarija, Bolivia
Another really well-known Tarija restaurant and popular among tourists. A nice place for afternoon tea when its cold or ice cream when its hot - or Mexican food at night.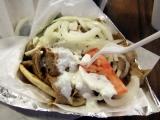 LA ESTACION
Calle V. Lema casi esquina Plazuela Sucre
Tarija, Bolivia
This might be the only restaurant in Tarija that offers Greek gyros and they're good! Eat in or take one home. For under $3 it's a great meal! Price includes soda.


---
Tarija Home
Tours
Forum
Hotels
Photos
Maps
Info
Food
---