The Casa del Vino is a small, family owned wine shop in San Lorenzo, near Tarija. This wine shop is located about 5 or 6 blocks from the main plaza in
San Lorenzo
. You'll walk past the house of
Moto Mendez
and continue to the end of the street where you'll cross a tiny bridge. Continue ahead for half a block and you're there.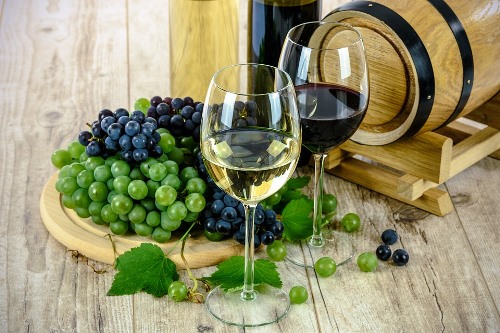 Casa del Vino is not a restaurant. It's just an excellent place to find and taste 'vino patero' (wine that is made from grapes squashed by foot rather than machine-made wine). The family that owns Casa del Vino also make delicious natural cheese spreads which they'll let you taste with crackers when you go in for a wine tasting. They have rich red wines, white wine, pink wine and other grape-based spirits like Singani. In addition, this shop sells whole grape preserves, and other fruit preserves along with some local handcrafts.
This shop actually occupies the two front rooms of an old colonial house. Like most houses of its time, it has an open garden patio in the interior. The owner enjoys offering you a variety of wines to taste while he plays traditional chacareras and other typical Tarija music CDs for you. It's really an enjoyable experience and the wines are delicious! Pick up some of their 'queso fundido' (spreadable cheese) before you head over to the San Lorenzo market for fresh bread. For more places to eat and restaurants in Tarija click on the 'Food' link below. For more tourist attractions near Tarija click the 'Tours' button below.