The San Lorenzo market in the tiny town of San Lorenzo, half an hour from Tarija Bolivia is a nice place to sample delicious breads and some unusual local pastries.
I think I met the friendliest market vendor in Bolivia in San Lorenzo. When you enter the town your mini-bus or taxi will let you off at the tiny central plaza. Immediately you'll see the San Lorenzo Cathedral set between Eustaquio Restaurant to its right and the San Lorenzo market to its left.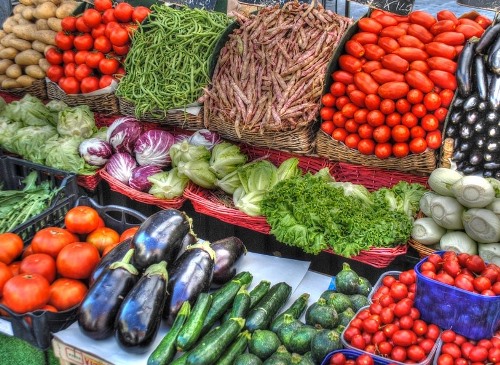 There's no missing the market. It's the busiest place in town and if you arrive early in the morning, as I did, you'll be just in time for a great, albeit really unusual breakfast. The same thing happens at around 4 pm (tea time in Bolivia). The smell of fresh bread, baked goods and pastries wafts deliciously from the market.
Just inside the first market door, nearest the Cathedral, you'll find the woman in the pictures above. She can tell you the history of the town and knows pretty much everyone. She also makes one mean rosquete!! Rosquetes are like giant donuts but they aren't soft, they're crunchy and decorated with white frosting. They're delicious with some peanut juice, although if you aren't accustomed to the water, it's probably best if you don't try that. San Lorenzo is known for its rosquetes and bread and delivers both to the city of Tarija and surrounding towns every day.
You'll find plain bread, sweet breads, sugar-coated breads, whole wheat breads and pastries galore, but the most delicious pastry is also probably the most unusual: pumpkin filled empanadas with white frosting. This little treat is... and I'm not easily awed by pumpkin... nothing short of totally awesome. It's very extraordinary in a country that rarely eats pumpkin at all. It's like an empanada with pumpkin pie filling and the frosting gives it the perfect finishing touch. Yes, you have to be a sweet tooth to love this.
The San Lorenzo market is very small but you can purchase basic staples like bottled water, juices and sodas, fruit and yogurt, cereals, and many other items such as cosmetics, toiletries, toys and even some items of clothing in addition to handcrafts, just few, and even a book or two. Bolivia's markets are a cultural experience in and of themselves. So stop in and treat yourself to a rosquete or another delicious pastry before heading on over to the House of Moto Mendez. For more places to eat and restaurants in Tarija click on the 'Food' link below. For more tourist attractions near Tarija click on the 'Tours' button.