Casa Vieja (which means 'old house') is a 400-year old hacienda and one of the oldest wineries and vineyards in Tarija, Bolivia. Located in the tiny town of
Uriondo
in
Valle Concepcion
, less than an hour from Tarija, its adobe structure is still intact.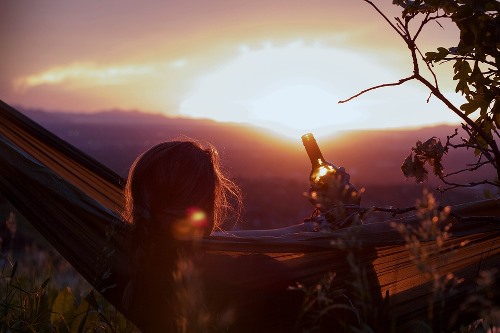 Casa Vieja is one of the best known wineries in Tarija and is a staple of almost all Tarija wine tours. Not only is it interesting to view its vineyards, but the hacienda itself is made completely of adobe (mud and straw) and is still standing after nearly 4 centuries.
Its architecture attracts tourists as much as its wines, port wines and Singani. In addition, 'vino patero' "(foot crushed wines) are made here while many other wineries have resorted to using machinery for mass production and export of their wines.
You'll feel like you're entering a different era in the history of Tarija when you enter the hacienda. The earthy smell of the mud walls mixed with grape is tantalizing. It has has a very large rustic restaurant built in the Colonial style with arches, hand-hewn wooden tables and chairs and dried vine wall hangings. Here you can eat chicharrón, saice or any of about a dozen other dishes that are typical to this region accompanied by their best white or red wines.
You can tour the entire complex beginning with the hacienda house itself with its mud walls, wooden beams and heavy blue doors. There is also a small store where you can buy wines, preserves, and local handcrafts. You'll be invited to taste the wines in the store.
Past the hacienda are the vineyards themselves, bordered by grass and flowers, the occasional cow, and stacks of thousands of wine bottles shining in the sun. Beyond the main house is another whitewashed building where the wines are foot-crushed, processed and bottled. As you tour Casa Vieja you'll walk among the workers who are busy with their daily tasks. It's a very hands-on experience. They make wine here the way they have for centuries.
Although you can tour many wineries in Tarija, Casa Vieja adds a special touch of Spanish colonial history to your experience that, like the clean earthy smell of adobe, won't soon be forgotten. This makes it one of the most interesting restaurants in Tarija. For more places to eat in Tarija click the 'Food' link below. For more tourist attractions in Tarija click the 'Tours' link below.