Tarija plazas and parks are an interesting way to get to know about life in Tarija and its people. If you choose carefully, you can also find some interesting places to eat in Tarija.
Tarija parks and plazas are full of life and a great place to people watch and take photos. I don't usually suggest people eat on the streets of Bolivia; however, in Tarija there are some interesting options. At plazas of Tarija you'll find snack options that are healthy and shouldn't be a problem.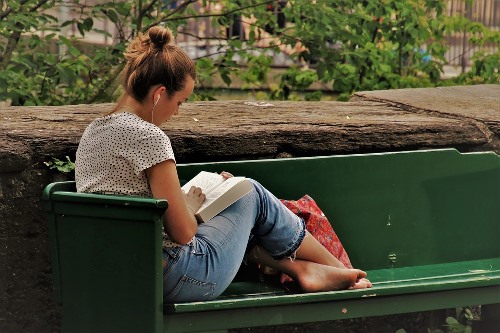 First there are the fresh squeezed orange and grapefruit juice vendors. Watching them make your juice is almost a cultural event itself. They have these little apparatus where they stick the oranges and then they wind a lever and the orange peel comes off all in one curly strip. Only then do they cut the oranges in half and stick them into another apparatus that squeezes the juice from them. For about 40 cents of a dollar you can enjoy a glass of healthy, fresh squeezed orange or grapefruit juice with no water, sugar or anything else added. Just pure healthy delicious fruit. Europeans and Japanese tourists really enjoyed this. They drank glass after glass. I finally understood why when they told me how much an orange can cost in their countries! Five dollars for one orange is insane!
Next you'll want to look for some little carts with with red and white striped vinyl awnings on top. Usually there are a few at the San Bernardo Cathedral. They have somehow managed to set up a row of blenders which they connect to a car battery so they work! They have a variety of fruit you can choose from (strawberries, papaya, etc.) and milk which they keep cold in styrofoam coolers with ice. So when you ask for a milkshake you choose your fruit and they blend it right there in front of you. Nothing like a delicious fruit milkshake for under about 80 cents of a dollar.
Sometimes you'll see ladies with little stands that have lots and lots of orange corn husks displayed in colorful piles. These ladies sell tamales and they are delicious! Again, for under one dollar you can enjoy a home made corn tamale with meat and spices inside. These are boiled in the corn husk so you just peel off the corn husk and enjoy the cooked tamale. Some also offer cheese tamales but most have meat.
At Tarija plazas and parks you'll inevitably see candy ladies with little portable tables or carts filled with all kinds of unhealthy snacks like cookies, candies, chocolates, potato chips, sodas and other junk food. OK but who doesn't need a little candy sometimes.
Another option are the popcorn sellers who push old fashioned movie popcorn carts around. These have a large glass box and inside is a big metal pot. In no time at all they've filled the air with the smell of fresh popcorn.
There are other food options at some Tarija plazas and parks that you might want to consider, depending on how accustomed you are to the food. Some vendors, for example, sell sandwiches but you have to be careful because they usually contain foods such as ham, cheese and mayonnaise that really should be refrigerated.
Ice cream vendors are also another option you have to be careful of. You can ask locals around the area what they think of the brand being sold. Some ice cream and popsicles are made with water of dubious origin. If the ice cream is of a brand that is sold in stores and supermarkets, it's most likely made with milk and cream and should be alright to eat.
Tarija plazas and parks are also a great place to relax, feed the pigeons, take pictures, learn a little about local history from the statues and monuments in them, people watch, and take photos. Tarija has a lot of plazas and what strikes foreigners who have been to other cities in Bolivia is how many flowers they have and how clean they are.
In Tarija plazas have little signs next to the trash cans that say "A clean city isn't the one that gets cleaned the most, it's the one that gets dirtied the least." Tarijeños don't throw their trash on the ground like people sadly do in many other Bolivian cities. Even the markets are cleaner. For more tourist attractions in Tarija click on the 'Tours' link below. For Tarija restaurants and more places to eat in Tarija click the 'Food' link below.