Taking tours of Bolivia is a way to get to know the culture and natural environment of one of the most diverse countries of South America. From its mountains, valleys and extensive plains to its wetlands, dry forests and Amazon jungles, Bolivia offers adventure for every type of tourist.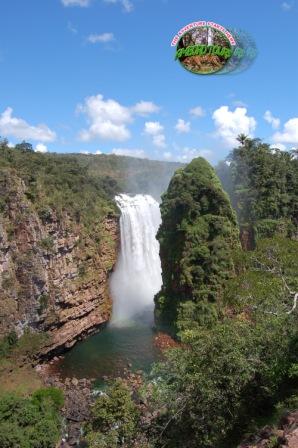 Santa Cruz is the largest of Bolivia's departments (states) and within its tropical lands you will find a great variety of tourist destinations for people of all ages. In Santa Cruz you can visit small, idyllic towns like
Buenavista
which is also the entryway to
Amboro National Park,
other national parks such as the unforgettable
Noel Kempff Mercado National Park,
or the most remote of the country's parks, the ever mysterious
Kaa Iya.


A trip to the
Jesuit Missions
will leave you feeling like you've traveled back through time to pre-Colonial and colonial eras. The enormous size and incredible beauty of the churches of
Concepción,
San Javier,
San Ignacio
and other mission towns will surprise you.
To experience a little of the country's more recent history, you can take the Che Guevara Trail passing through Vallegrande and La Higuera and other towns where he was given refuge, was assassinated and secretly buried, and years later re-discovered. Also very interesting is the new Evo Morales Tour where you can get to know step by step about the life of this interesting Bolivian president.
If you like the Amazon, we invite you to get to visit Selva Blue in the Moxo Plains. Although this destination is actually located within the Department of Beni, most tours to the area begin in Santa Cruz. Another unique and creative way to get to know "the real" Santa Cruz is by means of rural tourism and if you are truly adventurous and want to get an unforgettable view of the Sierras of Santa Cruz, try rappelling among the mountains and waterfalls, or swing through the trees on an exciting canopy tour.

Lake Titicaca, the highest navigable lake in the world, offers a spectacular view of the Andes mountains and a trip through the pre-Colombian history of Bolivia. And if you like traveling over water, visit any of several points in the Amazon jungle region of our country on a boat tour.

Amboro Tours also offers Special Tours an offering for physically challenged visitors, taking into account their special needs and adapting tours so they can also enjoy tourism in Bolivia. The Pantanal is of the the most biodiverse places on Earth. This spectacular destination offers you the opportunity to learn about an area where scientists continually discover new species.

Santa Cruz and Bolivia invite you to explore our multiple cultures and the most dazzling destinations in Latin America.