This section of our site is dedicated to presenting information you'll find useful if you're considering investing in Bolivia, doing business in Bolivia with Bolivian partners or companies, starting your own business in Bolivia, or looking for jobs in Bolivia. Click the VOKI to your right to hear more and click here for our
Bolivia Job Search Engine
.
Bolivia's business culture reflects a blend of ancient and modern cultures found in a gorgeous country with tremendous potential for growth and development. Sadly, Bolivia often gets a bad rap! With news reports on its unpredictable political and economic systems, and with the stereotypes that result from these, many of Bolivia's truly wonderful features are all too often ignored!
Bolivia's people are, for the most part, very hardworking, optimistic, and forward-thinking, despite setbacks that affect the conduct of business, trade and industry. Bolivia, however, does have important political and economic challenges to overcome as it participates in, and to some degree resists, the continuous globalization of business.
See our Bolivia Business and Investment Book Shop for more.
Background information on Bolivia
Physically the country is landlocked, as it lost a large section of coastal territory to both Peru and Chile over 100 years ago. Having no ports of its own makes maritime trade difficult and requires Bolivia to enter into agreements with its neighbors for access corridors that lead to the sea. The Andes Mountains run from North to South along its entire western border making land travel and transportation difficult as well. Its two rail systems (which are not connected) are decrepit and lack the necessary maintenance and continuity to make them a viable mode of transport.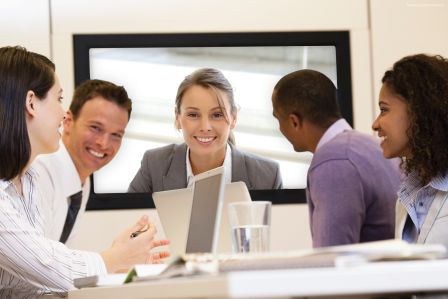 Politically the country has "tested" several models including forms of democracy, capitalism, fascism, dictatorships, and socialism in an attempt to find a suitable model that will benefit Bolivia's population. This, unfortunately, has caused the economy in Bolivia to fluctuate greatly and thus it is often considered unstable and risky by foreign investors.
Culturally the country is diverse and there is great economic disparity between different social groups. Discontent amongst a large part of the country's poor population has led to social unrest, road blocks, manifestations, strikes and other forms of expression that make it difficult to provide the all-important element of continuity businesses need in order to prosper. In addition, much of the population has no access to higher education in Bolivia which may, at times, make it challenging for some businesses to find qualified labor.


Visit the home pages of Bolivia's nine states


Some peculiarities of Bolivia business
For business people with great vision, these challenges are the reason Bolivia may actually continue to show great potential and be considered an interesting option for investment and growth. Despite the difficulties Bolivia faces, in 2008 Bolivia was named the world's most entrepreneurial country and has ranked near the top in entrepreneurship often since then. Simply put, because so many industries are still new and relatively underdeveloped, it is possible for investments to be profitable.
The key to working in or with Bolivia may be the ability to envision possible future events and developments based on what is already known about the country's political and economic environment. Stay updated on the latest Bolivia news and current events and carefully plan for contingencies when setting up a business or entering into contracts. With some cautious research and attention to detail, companies can and should prepare to weather the country's transitions as it seeks out its place in the global economy, without the need to take their investments elsewhere.
An important point to note is that western and eastern Bolivia differ as greatly as night and day, both geographically and socially. The western, mountainous half has less industry and agriculture and the business focus is on government jobs and services, textiles, small-scale agriculture, mining, tourism and services. The eastern portion of the country is largely lush and tropical and geographically extensive. Large-scale agriculture, cattle ranching, industry, and exports are found here. Santa Cruz, Bolivia's largest state, is the country's financial, industrial and agricultural capital. Its people are very protective of its wealth of natural resources and have loudly voiced their concern over any national government intervention that might adversely affect their ability to participate successfully in global trade. Eastern Bolivians are eager to ensure Bolivia's government provides the necessary environment for secure foreign investment which is why this department has headed the demand for financial autonomy.


Resources for Doing Business in Bolivia
BOLIVIA BUSINESS FORUM Use our business forum to ask questions about conducting business in Bolivia. If you have already worked with Bolivian partners or companies, started your own business, or searched for jobs in Bolivia, you can share what you learned to benefit others with tips and advice.

BOLIVIA BUSINESS ETIQUETTE In Bolivia, business is closely tied to personal and social relationships. It is essential to understand how Bolivians interact with each other socially and on a business scale and to learn about business etiquette and building trust.

FINDING JOBS IN BOLIVIA On this page you'll find a job search engine which you can use to browse through positions currently being offered in Bolivia. There are numerous job search engines you can use to find jobs in Bolivia online, but remember that most top level jobs are either 'hired from within' or offered through personal recommendations.

FUNDEMPRESA is the government organism where all companies that are set up in Bolivia are registered. Its website explains the documentation process to follow to ensure your company is duly registered and recognized by the Bolivian govt. Fundempresa has a page from which you can download step by step guides detailing everything you need to do to set up a company in Bolivia, whether it be a sole proprietorship, limited liability company, or other type of corporation.

ADSIB is the Bolivian Agency for the Development of Information in Bolivia. This page on its website has a lengthy listing of some of the most important websites for business and industry, such as government offices, ministries and vice-ministries, prefectures (state governments), city governments, nationalized companies, and a host of other important government institutions.

LEARN SOME SPANISH Knowing some basic Spanish goes a long way toward gaining the trust of business professionals in Bolivia. Although many speak English or other languages themselves, knowing that you, as a foreigner, made some effort, helps build trust. Of course, there are certain situations in which it is better to hire the services of top-quality professional translators and interpreters in Bolivia.

BOLIVIA EXPAT SERVICES A BoliviaBella.com company, Expat Services can help you, your company and your employees transition to Bolivia prior to arriving, and with destination services once you've arrived. Bolivia Expat Services can help you apply for residency, open a bank account, set up a business, find a home, get a driver's license, and more.

THE WORLD BANK also has a page in English that explains each step you must take to start a business in Bolivia. It's an excellent list that explains each step you will have to take, how much each will cost, and even how long you should expect each process to take. It also explains the ORDER in which you must take all steps needed to set up a business in Bolivia.
You should take this as a reference, and of course always consult Bolivian authorities when you actually begin the process because labor laws change unexpectedly and frequently here.