Use these taxi apps to locate taxis in Bolivia and determine if they are safe. The
Easy Taxi App
allows you to request a taxi and track it in real time until it reaches you. It also provides you with the driver's name, car model, license plate number, the driver's photo and hi sor her cellphone (mobile) number. You can even pay and tip your taxi right from your phone. This app was created by in Brazil in 2011 and has quickly spread to over 30 countries, including Bolivia where it is popular due to taxi safety concerns.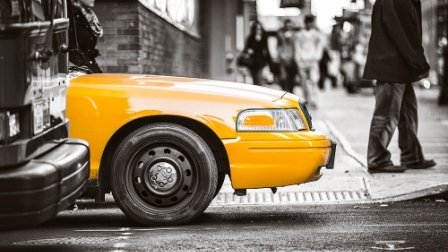 In 2013, Roberto Brito, a young man from Santa Cruz in his early 20's, was robbed while on a taxi. He went on to develop an app called Taxi Seguro Bolivia (Safe Taxi), which can be downloaded onto your smartphone. His family-owned company has registered thousands of taxis into the app, including license plate numbers, photos of the driver, the company he/she works with, what the actual vehicle looks like, and other features. While this app doesn't enable you to request a taxi, it lets you enter the license plate of a taxi into the Taxi Seguro App on your phone, and it will immediately provide you this information, giving you the opportunity to assess whether or not the taxi you are about to ride in is a) the same as on the app and b) a safe, officially registered, company-operated taxi. As of 2015 this app works for taxis in Santa Cruz, La Paz, Cochabamba and Sucre and is in the works for Potosi and Oruro.
If you prefer not to use taxi apps, to find the phone number of a "radiomovil" company anywhere in Bolivia, you can dial 104 for the Information operator. There are hundreds of taxi companies in Bolivia.