Purchase a Map of Bolivia Here!
Bella Store - Click Here to View All Shops
Travel Shop Home Page
Custom Search

It's very difficult to find a travel map of Bolivia for purchase online. The following are a few Bolivia travel maps available. In addition, you'll find we've included travel maps for numerous nearby countries because we know that many of you often visit several countries at a time. These maps are provided to you by various reliable sources including National Geographic, Amazon and Maps.com, for secure online ordering. You can click on any image or on the BUY button to view the pricing page. Clicking the BUY button will NOT obligate you to purchase.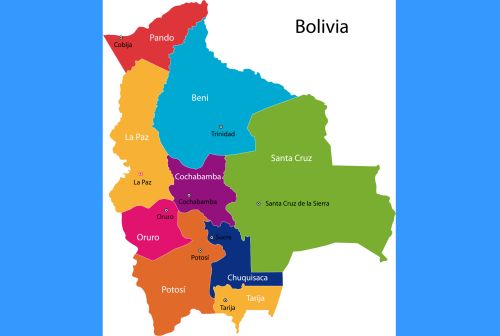 These Bolivia maps can be bought on Maps.com
These Bolivia maps can be bought on Amazon
Find these in the National Geographic shop
These OFFLINE maps work on Android phones.
Use them to travel with no roaming charges!
Bella Store - Click Here to View All Shops
Travel Shop Home Page
Airlines
Hotels
Tourism
Visas
Insurance
Travel Info
Site Tools
Map image reduced from: www.boliviamap.facts.co