Getting a Bolivian drivers license is not immensely difficult, but it can be very time consuming. It may be easier if you obtain an international driving permit prior to arriving in
Bolivia
or, if you bring the drivers license you were issued in your country of origin.
Bolivian law states you must be at least 18 years old to drive in Bolivia; however, this law is often not enforced. In fact, you can frequently see very young teenagers driving around town.
By law, people are supposed to take a written and driving test in order to obtain a drivers license, and some people actually do take it.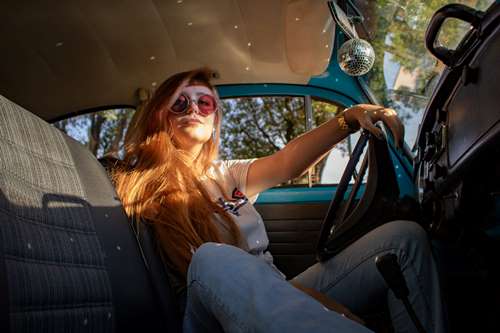 However, unfortunately there is corruption and many people bribe their way into a license. I don't suggest you do this, especially since it isn't all that hard or expensive to get it legally. In fact, it sometimes costs foreigners less to get a Bolivian drivers license than Bolivian citizens themselves.
In addition, with all those drivers using "purchased not earned" Bolivian drivers licenses around, you can imagine traffic safety is a serious issue. Many people are not highly qualified to drive (this includes public transportation and commercial trucking drivers), at least not in terms of knowing the laws and basic common safety sense. The result of this is very unorganized, somewhat unsafe traffic based usually on a first come, first to speed-through-the-intersection basis. Needless to say, this requires those of us who've had even the slightest bit of formal drivers training to drive defensively 24/7.
So, let's get you on your way to driving legally. If you don't already have a Bolivian drivers license, or any license for that matter, and this is your first, you should take a drivers training course. There are several local places that offer this service. You will probably have to take the written test at the police station ('transito') but who knows – depends on the officer you deal with on any given day. If you don't speak Spanish, they might simply let you go ahead with the process. If you take the test, prepare to pay around $40. (Bolivians have to pay much more than that – I've been told as high as $240.00 - most of the population barely makes that in a year - which of course, explains the Bolivian drivers licenses "purchased" in other ways).
If you have already been issued a drivers license in your home country, or if you obtained an international drivers license, your life will be much easier. Usually all you have to do is go to the police station, show them your license which proves you're already well-trained to drive, and they may allow you to go through the application process without taking any written or driving tests at all.
The application process will take a couple of hours, and it all takes place right there at the police station. However, you need to take a few specific documents with you first. You will need your identifying documents (passport, birth certificate) and you will need to know your blood type. If you have a medical document of any kind that clearly shows your blood type, great because if you don't, your next step will be to get your blood type tested on the second floor of 'transito'.
You may or may not also be asked for a 'Registro Domiciliario'. This is a document you get from the PTJ (Judicial Technical Police) next door. For a fee, a PTJ officer will go to your home with you to verify that you live where you say you live, then will fill out a certificate stating you've proven your place of residence. This will take up another full day of your time as you can't pick up that certificate until the next day because it has to be signed by someone important first.
Back at 'transito' on the second floor you will approach an officer to request the application process begin, present your documents, and sign any forms they request, including two white cards which will eventually become your license containing your signature and photo. You will be fingerprinted. They will then take your photograph right there on the same floor and will ask you if you want one or two drivers licenses (ask for two – if you lose one the process for getting another is much more difficult). You pay and the officers involved will let you know how soon you can return for your license usually in just 2-4 days, but depending on the political atmosphere, this could be delayed.
When you return, you will stand in line at a small door up on the second floor where you applied until your name is called. At that time, you will be given your finished, plastified drivers license(s) and you will have to sign for them.
Typically, the Bolivian drivers license contains your full name and surnames, your date of birth, your nationality, your address, your fingerprint, your 'carnet' number (a Bolivian I.D. card you will get if you become a resident) which is also your drivers license number, and the type of driving you are allowed to do (cars, motorcycles, trucks, buses). It will also contain an expiration date. Check this date before accepting and signing for the license. It is supposed to be renewed every 5 years.
If you ever lose your drivers license there is a long procedure during which time a new one can't be issued to you until you've completed all the prior legalities (including filing a police report, publishing an ad in the newspaper, waiting for a certain waiting period in case it shows up, etc.) You don't want to go through this. Just get two the first time and avoid the hassle.
This article is written on the basis of personal experience. Your experience at transito could be very different. If it is, we'd like to hear about it through our forums. No part of this article should be taken as legal advice. You are now ready to get behind the wheel legally. Wait! Do you have insurance? Click here to return to our Travel Planner.


Need a Bolivian drivers license?
Contact Expat Services
BoliviaBella Expat Services can help you apply for a drivers license in Santa Cruz, Bolivia. We provide many other basic legal services for expats including assistance with sales, purchase or rental contracts, applying for residency, adoption, company incorporation and more. Click here to see how we help you get a Bolivian drivers license.