Getting a Bolivian drivers license is not immensely difficult, but it can be very time consuming. Minimally, you must be 18 years of age and a legal resident of
Bolivia.
You must also speak enough Spanish to properly drive a vehicle in Bolivia, take any required tests and courses, abide by all traffic laws, and understand all road signage. Not speaking Spanish in no way exempts you from knowing and upholding the law while driving in Bolivia.
If you already have a driver's license from your country of origin, or if you have an international driver's license, you must present it when you apply for a Bolivian license.
If this is your first time obtaining a driver's license (for example, if you turned 18 in Bolivia) you may take a behind-the-wheel driving course. Several local companies offer these for under $100. The official website of the SEGIP offers a list of authorized driving schools here.
The first step in your application process for a Bolivia drivers license will be to go to the police station in your city (tránsito). There, after presenting police officers with proof of your age, legal residency, and your previous driver's license (if you have one), they will determine whether or not to give you a written test.
If you are told you must take the police-issued written test, the pre-requisite for the written test is a 3-day study course which you must schedule in advance. Police will give you instructions as to when and where to take the course.
Police may also require of you an oral test, which they will conduct with you in interview style.
Having passed all required courses and tests, you can now begin gathering the remaining documentation that you will have to present to apply for a Bolivian drivers permit.
First, at the police station, you will purchase a form for a criminal background check (certificado de antecedentes). A police officer will help you fill out the form and will ask you to return the next day. During this time that police officer will do the background check and have a superior officer sign the certificate.
You must also have photographs taken. Police will tell you what size to cut them, and what color background your photos must have. These can be done at any local photography shop. Some police stations actually have a photographer on hand.
A medical certificate is also required. To obtain one, you must make an appointment with a doctor who will fill out a standardized form stating that you are physically apt to drive. It will also list your blood type. The official website of the SEGIP offers a list of authorized medical centers here.
Having gathered your criminal background certificate, photographs and medical certificate, your next step is to pay for your driver's license. Police will inform you as to which bank you must visit to deposit the money. You do not pay for your driver's license at the police station.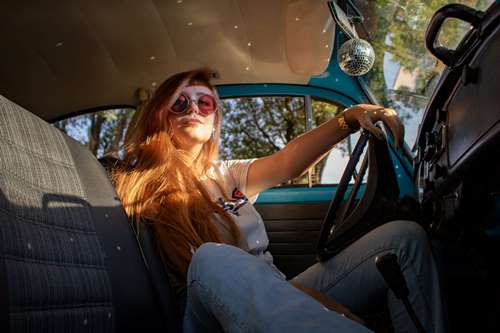 Once you have all of your documents and have obtained a receipt from the bank as proof of your deposit, you will head over to your local SEGIP office (Servicio General de Identificación Personal), a national identification issuance office. There you will purchase a form (formulario de inicio de trámite) which you will fill out and place into a folder they provide you, along with all other documentation you gathered.
SEGIP personnel will review your file and will determine whether or not you fulfill all requirements to obtain a Bolivian drivers license. If you do, your license will be issued within the day.
If the SEGIP should determine that you have not complied, they will notify you of their observations (observaciones) and will tell you what you need to do to rectify the matter. Once you do, it will be issued within one day.
Depending on the type of driver's license for which you apply, the cost will range between 150 and 250 bolivianos, not including the costs you incur to gather the documentation you presented (photos, background check and medical certificate) or the costs of any courses you must take.
In all, you may spend up to $200 dollars or more in total, to acquire a Bolivian drivers license. Each person's experience is slightly different depending on your age, whether or not this is your first license, whether or not you take courses and tests, your Spanish language abilities, who your doctor is, the type of driver's license you request, and other factors.
Typically, the Bolivian drivers license contains your full name and surnames, your date of birth, your nationality, your address, your fingerprint, your 'carnet' number (a Bolivian I.D. card you will get when you become a legal resident), and the type of driving you are allowed to do (cars, motorcycles, trucks, buses, private vehicle, commercial vehicle, and so forth). It will also contain an expiration date. Check this date before accepting and signing for the license. It is supposed to be renewed every 5 years.
If your Bolivian drivers license is ever lost or stolen, there is a long procedure during which time a new one can't be issued to you until you've completed all the prior legalities (including filing a police report, publishing an ad in the newspaper, a waiting period in case it shows up, etc.)
Your next step will be to ensure you have the proper insurance for the vehicle you plan to drive.
The information for this article was gathered at the police station (tránsito) and the SEGIP in Santa Cruz, Bolivia and updated in June 2015. Click here to see the list of requirements to obtain or renew a driver's license on the official website of the SEGIP (Bolivia's Personal Identification Service).