Santa Cruz is filled with beautiful, tropical gardens. From private homes to extensive estates that offer tours to the public, Santa Cruz is the place to be if you enjoy learning about tropical plant species, rare and endangered species, medicinal plants, blooming varieties and other such things. In addition, Santa Cruz is the hub of environmental conservation in Bolivia. Parts of the Department of Santa Cruz have been declared as some of the most biodiverse regions on earth, with thousands of plant and animal species, many of which are endangered and protected.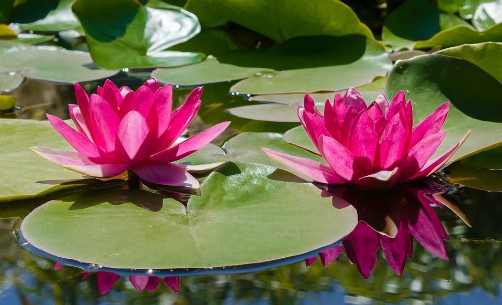 The obvious first choice for visitors might be the Santa Cruz Botanical Garden. The Jardín Botánico, as it is called in Spanish, was founded by a well-known Bolivian naturalist named Noel Kempff Mercado (after whom the national park is also named). His love of nature motivated him to establish the city's first botanical garden which was originally located along the banks of the Piraí River in the northwestern section of the city of Santa Cruz; click above to read more.

Besides the Jardín Botánico, there are some other options for nature lovers. You can visit the Biocentro Güembé (houses the largest butterfly sanctuary in the world and a huge display of orchids). It also functions as a full hotel, restaurant and resort. You can also see information on two of my other favorites: La Rinconada is a privately owned resort-style garden with a lake, playgrounds, pools, and restaurant. Yvaga Guazu Ecological Park is also privately-owned, houses over 650 species of plants and has some wild animals. Biologists provide tours 365 days a year. They both have an amazing array of plant life and gorgeous landscaping. All three are popular because of their restaurants too!
All of the options listed on this page are within 20 Kms. (20-30 minutes drive) from the center of the city. A tour of Santa Cruz is not complete without a visit to at least one!