Bolivia Visa Requirements

Expat Services
Expat Meets
Expat Forum
Live in Bolivia
Site Tools
Custom Search

Bolivia visa requirements for some foreign citizens traveling to Bolivia have changed recently (this page was updated 16 February 2015). There are several types of visas you can obtain now, depending on the purpose and length of your visit to Bolivia. Use a tourist visa if you plan to visit only. If you plan to live, retire, study, volunteer or work in Bolivia for more than 90 days you will need to enter the country on a different visa, depending on the nature of your plans.
Not all tourists need a tourist visa. It depends on the treaties that exist between Bolivia and your country. However, ALL foreigners who plan to apply for residency must obtain a specific purpose visa.
Important points to consider about Bolivia visas
Information about the Bolivia tourist visa
Laws about Bolivia visa requirements for tourists, and the pre-requisites for obtaining one, vary by country depending on your country of origin because Bolivia applies the "rule of reciprocity". Citizens of some countries need a tourist visa, while others do not. Contact the
Bolivian consulate
nearest you to be sure you understand the laws concerning Bolivia visas for citizens from your country prior to travel. The information on
this
page should be used only as a general guideline.
Common questions about the Bolivia tourist visa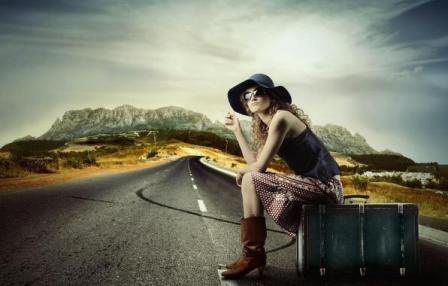 What if I didn't know I needed a tourist visa?
If you can prove that you fulfill all the requirements to obtain the tourist visa you may possibly, and exceptionally, be issued a tourist visa upon arrival.
How long can I stay in Bolivia on a tourist visa? For however long your visa allows, but no more than 90 days per calendar year. No tourist from any country may stay in Bolivia longer than 90 days per calendar year. This is strictly enforced.
How long can I stay in Bolivia if I don't need a visa? Even if no tourist visa is required of you, the 90-day per calendar year rule applies to all tourists. Your entry date will be stamped in your passport upon arrival.
Why was I given only 30 days, not 90? If you obtain your visa upon arrival, most officials at borders and airports may stamp your passport for 30 days. If you plan to stay longer tell them before they stamp it. You may also extend your 30-day tourist visa up to 2 times for another 30 days each time, at the Bolivian Immigration Service.
What if I need to stay longer than 90 days? If you need to stay in Bolivia longer than 90 consecutive days, you may not enter on a tourist visa. You'll have to choose one of the other visa choices that suits your plans (volunteer, student, residency, etc.)
What if I overstay my 90-day tourist visa? Tourists from all three groups (including those who don't need a visa) will be fined Bs. 20 per day if they stay in Bolivia past 90 days per calendar year. Be prepared as you'll have to pay this in cash as you're leaving the country.
If I was given a 30-day stamp and overstay it, will I be fined? If you need more than 30 days, you must request an extension at a local Immigration office. If you don't, you will be fined.
How many times per year can I enter Bolivia? Tourists may enter Bolivia up to three times per calendar year as long as they do not remain in Bolivia more than a total of 90 days per calendar year.
Information about the specific purpose visa
This is the option you will choose if you are planning to live in Bolivia and request residency, no matter what country you are from, and even if
tourists
from your country don't need a visa. This visa is valid for 30 days, not 90 days. This means that once you arrive in Bolivia you have only 30 days to process your application for residency.
If you arrived on the correct (specific purpose) visa, Expat Services can help you process your application for residency in Santa Cruz. Once you've turned in your residency application, you can remain in the country until you've received your residency response from Immigration.
It is extremely important that you enter on this visa if you plan to live in Bolivia. Citizens of most (but not all) countries are not allowed to change migratory status once they are here. This means you cannot apply for residency if you have entered on a tourist visa. Immigration has, in some - but not all - cases, allowed foreigners to pay a fine to obtain a specific purpose visa after arriving in Bolivia. However, it is a very large fine, and a lengthy, complicated and expensive process. Visit our Bolivia Visa Requirements Forum to post additional questions or to share your experiences so others can benefit.
Requirement for a yellow fever vaccine
Biministerial Resolution 01/2007 stated that everyone over 12 months of age must have a
yellow fever vaccination
card or immunization certificate to enter Bolivia. However, Ministerial Resolution 0028 was passed on 21 January 2009, whereby the yellow fever shot will be required only of foreigners who will be traveling to zones at risk of yellow fever (there's a list of those zones) and they must have the yellow fever vaccine a minimum of 10 days prior to entering Bolivia. This page explains the
yellow fever virus
, causes, symptoms, and treatment plus where and how to get the yellow fever vaccine, who needs the vaccine, the Bolivian vaccination card requirement, and more.
Disclaimers regarding the info on this page
1. Before you travel, check with the
Bolivian consulate
nearest you as immigration laws can change. Use the information on this page as a general guideline only. It should not be understood as legal advice. All of the above information was obtained from the
Bolivian Ministry of Foreign Affairs
website, the
Bolivian Immigration Authority
website, emailed questions to the Ministry of Foreign affairs, emailed questions to Immigration authorities, several websites of Bolivia consulates overseas, and personal discussions with Bolivian immigration officials.
2. Each person/case is handled individually by immigration officials in Bolivia and consular agencies overseas. No two persons' situations are identical. Therefore, relying solely on information posted by other travelers is not a good idea. Get your information directly from a Bolivian official or authority whenever possible.
3. When you read through our Bolivia visa requirements forum, keep the above in mind AND also take a look at the dates next to the messages posted by other travelers. What may have been true one or two years ago, may not apply now. Enter your own new message or question if you cannot find the information you need.
Are you thinking about moving to Bolivia?
If you are not in Bolivia yet, and are just researching Bolivia as a possible place to move, you can submit your questions about obtaining
residency in Bolivia
to our sister company
Expat Services
by email. We assess a fee for this service. Please contact us regarding how we can help you through this process. Please note that Expat Services cannot help you obtain an entry visa, as you must either obtain your visa prior to travel, or will be issued one upon arrival.
Expat Services
Expat Events
Expat Forum
Live in Bolivia
Site Tools
Airlines
Hotels
Tourism
Visas
Insurance
Travel Info
Site Tools