Contact a Bolivia Consulate Near You

---
Tourism | Travel Forums | Live in Bolivia | Planning Your Trip | Visas
---
Use this Bolivia consulate contact information to find a consulate in or near your country. We've begun by listing Bolivian consulates in English-speaking countries and some others. However, if you are looking for a consulate of Bolivia in another country
contact us
and we'll post the information on this page.
Normally consulates issue visas, not embassies. However, some countries do not have both an embassy and a consulate. Some have only an embassy. Read our informative page on Bolivia visa requirements to determine whether or not you need a visa to enter Bolivia, or which type of visa you need, before you contact a Bolivian consulate (you may not need to).
We were told by the Chancellory in Bolivia that if there is no Bolivian consulate or embassy in your country, you can use any consulate or embassy of Bolivia in any nearby country. Please be aware that some of these are "honorary" consulates, meaning they may not provide all the services rendered by a full consulate.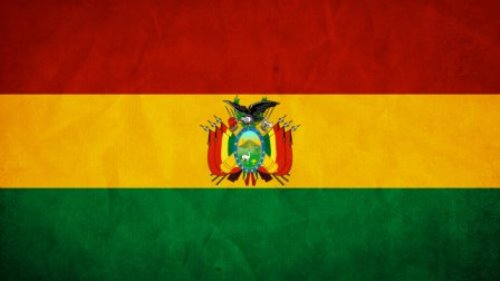 BOLIVIA CONSULATE INFO – USA
MIAMI, FLORIDA, USA
Doral Corporate Center 3750 NW 87th Ave. Suite 240
Doral Fl 33178
Tel: (786) 536-9326 or (305) 358-6303 or (305) 358-6304
Fax: (305) 358-6305
Email: generalconsulate@bellsouth.net
Website: http://boliviamiami.com
Hours: Monday - Friday 9:00 - 2:00
HOUSTON, TEXAS, USA
2401 Fountain View Dr. Suite 110
Houston, TX 77057
Tel: (832) 916-4200
Fax: (832) 916-4201
Email: info@boliviatx.org
Website: http://www.boliviatx.org
Hours: Monday - Friday 9:00 - 4:00
NEW YORK, NEW YORK, USA
211 East 43rd Street, Suite 702
New York, NY 10017
Phone: 1-212-687-0530 or 687-0531 or 986-3280
Fax: 1-212-687-0532
Email: consulado.bolivia.ny@gmail.com
Website: http://bolivianyc.com
Opening hours: Monday - Friday 9:30 - 2:00
WASHINGTON D.C., USA
1825 Connecticut Avenue N.W. Suite 200C
Washington, DC 20009
Tel: (202) 232-4827 / 4828
Fax: (202) 232-8017
Email: N/A
Website: http://www.boliviawdc.org
Hours: Monday - Friday 9:00 - 3:00
LOS ANGELES, CALIFORNIA, USA
3701 Wilshire Blvd, Suite 1065
Los Angeles, California 90010
Tel: (213) 388-0475 / 0957
Fax: (213) 384-6272
Email: info@boliviala.org
Website: http://boliviala.org
Hours: Monday - Friday 9:00 - 2:00
BOLIVIA CONSULATE INFO – CANADA
Bolivian Consulate in Montreal
44 Sunshine Drive - Dollard-des-Ormeaux
H9B-1G5 Quebec, Montreal
Phone: 1-514-421-0033
Fax: 1-514-421-2169
Email: colivian-montreal@videotron.ca
Bolivian Consulate in Edmonton
10316 124th Street, 2nd Floor
T5N-1R2 Edmonton, Alberta
Phone: 1-780-447-1177
Fax: 1-780-488-0350
Email: dr.c.pechtel@avilatours.ca
Bolivian Consulate in Quebec
1700 Boulevard Laurier-Sillery
G1S-1M4 Quebec
Phone: 1-418-688-8417
Fax: 1-418-688-7697
Email: bolivia21@sympatico.ca
Bolivian Consulate in Vancouver
2010 Russet Way
West Vancouver, BC
V7V-3B4 Vancouver
Phone: 1-604-922-3474
Fax: 1-604-922-3432
Email: colivian-vancouver@shaw.ca
BOLIVIA CONSULATE INFO - GREAT BRITAIN
106 Eaton Square
SW1W 9AD London, England
Phone: 44-20-723-54248 or 723-52257
Fax: 44-20-723-51286
Email: embolivia-londres@rree.gob.bo
BOLIVIA CONSULATE INFO – AUSTRALIA
90 Pitt Street, Suite 602
NSW 2000 Sydney, Australia
Phone: 61-2-924-74235
Fax: 61-2-908-68199
Email: chussbol@hotmail.com
BOLIVIA CONSULATE INFO – GERMANY
Bolivian Consulate in Frankfurt
Butznickelstrasse 9 -11
D-61479 Schlosshorn - Germany
Phone:(49-700) 265 48436
Fax: (49-700) 265 4842329
Email: 1frankfurt@konsulat-bolivien.eu
Email: frankfurt@boliviaconsulado.org
Bolivian Consulate in Munich
Maria-Theresia-Str. 6
81675 Munich - Germany
Phone: (49-89) 220695
Fax: (49-89) 220698
Email: info@bolivien-konsulat.de
Bolivian Consulate in Berlin
Wichmannstrasse 6
10787 Berlín - Germany
Phone: 49-30-26391512/26391519 OPC 5
Fax: (49-30) 26391515
BOLIVIA CONSULATE INFO – FRANCE
Bolivian Consulate in Paris
12, Av. du President Kennedy
75016 París, France
Phone: (33-1) 42883432
Fax: (33-1) 42883354
Email: colivian-paris@yahoo.fr
Bolivian Consulate in Marseille
Le Negresko - 14 Me Negresko
13008 Marseille France
Phone:3682563742 or 33491226770
Fax: 334-91226770
Email: Colivian-marsella@orange.fr
BOLIVIA CONSULATE INFO – INDIA
Bolivian Consulate in New Delhi, India
A-2/7 Ground Floor, Vasant Vihar
New Delhi, 110057, India
Phone: 91-11-46060934
Fax: 91-11-46060935
Email: almaba10@hotmail.com
BOLIVIA CONSULATE INFO – ISRAEL
Bolivian Consulate in Tel Aviv
Hanatziv 30
Tel Aviv (67105) Israel
Phone: (972-3) 562521
Fax: (972-3) 5625082
Email: aurora@aurora-israel.co.il
Source: www.rree.gob.bo Bolivian Ministry of Foreign Affairs


---
Tourism | Travel Forums | Live in Bolivia | Planning Your Trip | Visas
---