Remember, it's all about the effort you make! You don't have to speak Spanish perfectly! No one will ridicule you! And if you just CAN NOT handle the language - chill! Many Bolivians speak English too! (And they don't speak it perfectly but they're not too shy to give it a try anyway). So it goes both ways - so just chill out and DON'T WORRY!!! If you speak any Spanish at all, you'll be understood here. Need some encouragement?
<<< Click the VOKI
.
Learn Spanish
in Bolivia
Private Spanish classes
in Santa Cruz
"Volunteer Bolivia" classes
in Cochabamba
"Sustainable Bolivia" classes
in Cochabamba
"German Cultural Institute" classes
in Sucre
"Instituto Exclusivo" classes
in La Paz


No Time to Learn? Get a Phrasebook!
Lonely Planet Shop
has some Latin American Spanish phrasebooks you can purchase online right here. While you're at it, pick up one of their Bolivia travel guide books too. If you plan to purchase more than one book or chapter, click here to get 3 for 2 on all Books, eBooks and Digital Chapters
.
Free Spanish Phrases. Print and Travel!
These are some simple Spanish phrases you might want to learn to help ensure you are understood correctly, or can request what you need, while you are in Bolivia. Below you'll find some of the more necessary Spanish sentences translated to English.
Most Bolivians don't care if your accent is awful. They are very appreciative (and usually more respectful) of foreigners who make an effort to speak their language – more so than of those who expect Bolivians to make the effort to speak every other foreign language on the planet. Of course, if they do speak another language they will be eager to show that off and practice with you. So don't worry if your grammar is incorrect or if your accent is very strong. Take a breath, calm down, and JUST SAY IT!
The following are some basic, general, and emergency phrases you can learn (or print out and take with you). Remember, Spanish is read and spoken phonetically, exactly as it is written (each letter has only one sound so there is no guessing involved, what could be easier). Also, the letter "h" is silent. So here we go, not necessarily in order of importance - or maybe they are!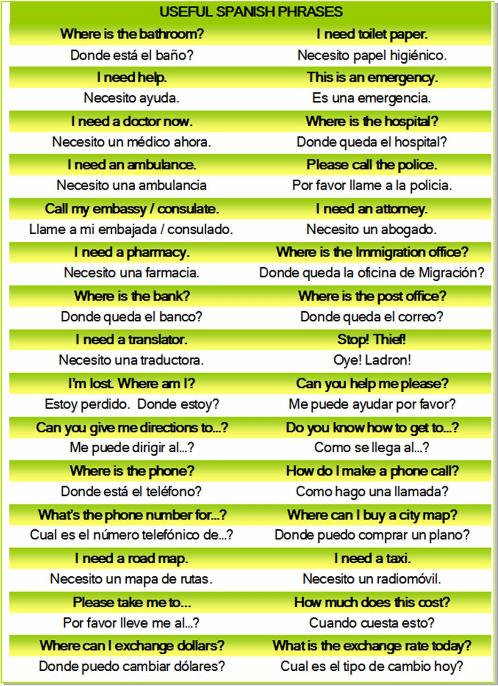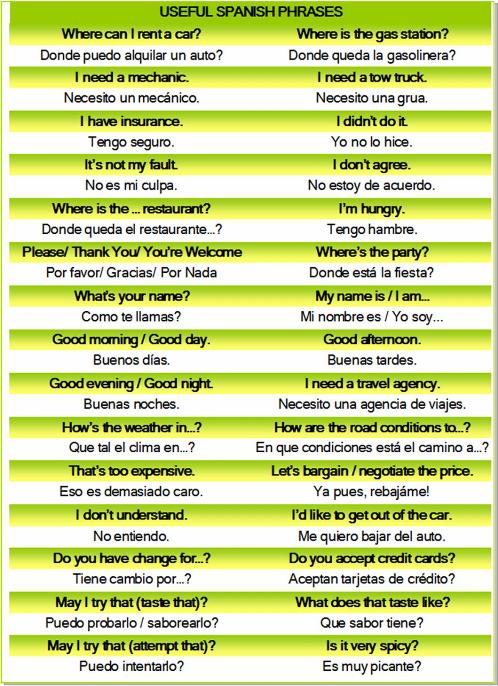 Take Spanish Courses Before you Travel
Rocket Languages offers multiple award-winning language learning courses used by more than 1,200,000 people. Their language learning system is based on both science and the practical success strategies that polyglots (people who speak 5 or more languages fluently) use. Each course has over 100 hours of instruction. Choose from their "Premium", "Combo" or "The Works" learning packages, beginning at just $99.95. If you purchase the course through our website you can save $50 off of any Rocket Languages foreign language course with coupon code ROCKETDEAL
.