Moving to Bolivia and figuring out all the shipping and packing details can be exhausting. When deciding what to take and what to leave behind, you need to know what Bolivia's import laws are and which of your belongings they cover.
This pertains to moving from Bolivia to another country as well, as export laws will apply. Special permits are often required. Before packing, your first step should be to inform yourself. The National Customs Service of your country of origin and that of the country of destination can both provide the necessary information and are probably the best sources that. Embassies and Consulates are a good place to start as well. And international freight forwarders are knowledgeable.


When moving to Bolivia you will likely have to pay some import taxes when you transport your goods or belongings, and it may be a good idea to contract with a Bolivian company. Good, well-established freight forwarding companies usually have contracts with freight forwarders and customs agents in other countries if they don't have their own offices overseas, to receive cargo and goods, assist with customs clearance, and complete the process for the customer.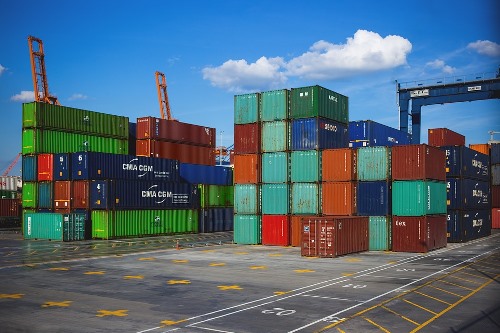 Be prepared for long waits to receive your goods. Even if transport is fast (by air, for example) customs clearance can take a long time. If you transport by sea, your belongings will need to clear customs in the port of entry (in Chile or Peru) as Bolivia is landlocked, and will then be trucked to Bolivia, where they may need to clear customs again. Keep detailed lists of each and every item you send and copies of all documentation freight forwarders provide you. You will need these in order to claim your goods once they arrive, or to make an insurance claim if anything arrives damaged or, worse yet, does not arrive at all.
There are literally THOUSANDS of shipping and moving companies all over the world that you could choose from. See a list of international shipping companies and my list of international movers associations on my expatriate website here. See my entire Expat Relocation Guide here. Choose whichever is best for you, but the reason I suggest you have them contact a shipping company in Bolivia or at least arrange for a Bolivian moving company to receive your container or shipment is CUSTOMS CLEARANCE.
When you hire a non-Bolivian company you have to hire a customs agent in Bolivia SEPARATELY (or grudge through it for months by yourself) to clear your belongings from customs. When you hire a Bolivian shipping company (for example for the Chile or Peru to Bolivia portion of the trip) many of them also provide the customs clearance services when your shipment arrives in Bolivia. THIS IS INVALUABLE!!! Customs SUCKS in Bolivia. There is rampant corruption and long delays are the norm.
There are many transportation (mostly trucking) companies in Bolivia and most of them transport for businesses and industries. There aren't many Bolivian shipping and moving companies that handle personal belongings for families that are moving to Bolivia or from Bolivia overseas.

Inbolpak is a Bolivian company that does provide these services, and it is located right in Santa Cruz although I am providing their La Paz information because that is where their main office is located.
They have strategic alliances with other international freight forwarders in the U.S., Germany, and other South American companies; customs agencies; and national and international insurance providers. They have been certified by an international certifying agency. They also provide general cargo transport, and local moving and packing services.
If you already have a freight forwarder in your country of origin, they can contact Inbolpack to arrange for them to receive your belongings and clear them from customs. Their website is in not-so-perfect, but very understandable English.
INBOLPACK LA PAZ
Calle Colon No. 161
Edif. Barrosquira Planta Baja
La Paz, Bolivia
Tel: (591-2) 231-7070
Fax: (591-2) 239-2036
Email: comex.lpz@inbolpack.net

Santa Cruz: (591-3) 343-5333
These are three other international companies that provide packing, relocation and other cargo and transportation services if you are considering moving to Bolivia:
www.exprinter.com.bo
www.larmgroup.com/
http://bolivia.shipping-international.com/
www.shipping-worldwide.com/bolivia.htm
http://e-cargobolivia.com/ecargorelease/
BTC CARGO EXPRESS also specializes in shipping services to Bolivia too. They not only handle entire containers, they will ship ANYTHING to Bolivia including small packages. If you live in Bolivia, you can buy something online from OVER 500 online stores like Ebay and many others. You have it shipped to BTC and they will ship it to you in Bolivia. They will then do the invaluable CUSTOMS CLEARANCE for you too!
BTC CARGO EXPRESS
8236 NW 68th St.
Miami, FL 33166
Tel:786.284.7680
Tel: 305-897-9071
email:btcbolivia@hotmail.com
www.btccargoexpress.com



This shipping company provides shipping and freight forwarding just for missionaries:

Contact: Maia Yordanov
(504) 891 6300 x103
Missionary Expediters, Inc.
www.missionaryexpediters.com



To mail letters and small packages to Bolivia, refer to our section on mail and couriers and the national postal system. In most cases you will want to send your package via airmail. You should take your package directly to the post office to confirm the postage and to be sure that you have declared its value and contents on the necessary customs forms.