There are international couriers in Bolivia such as Federal Express, DHL, UPS, and TNT, as well as Bolivian companies that provide local, national and international service reliably. These companies are well-established and will never run out of business because, unfortunately, the Bolivian Postal Service is very slow, unorganized and unreliable, although in the past few years it has shown slight improvement. Their main office addresses are listed below and some of them have several branch offices as well.
In Bolivia the post office does not deliver to homes and businesses in a normal, regular (or timely) manner. But that's just the problem: it also sometimes does.
Most people and businesses have Post Office boxes. Normally, when you send a letter or parcel to Bolivia through the regular mail you should include the phone number of the recipient just under their delivery address. That way, the post office will simply call them to pick up their package or letter.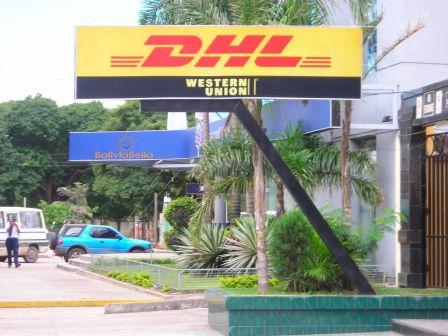 When mailing FROM other countries TO Bolivia, be sure to include the recipients name, street address (including street name and number), city and department name (for example: Santa Cruz de la Sierra, Santa Cruz), and the country (Bolivia). In addition, add the recipient's seven-digit local phone number and for postal employees in your country, you might even want to put SOUTH AMERICA on the package just to be sure. I once mailed a package to Bolivia and it went to Bulgaria...
When mailing FROM Bolivia TO other countries, include all the same information as above, and definitely include the country name in SPANISH and the continent name as well. This is helpful to Bolivian post office employees because many people use foreign names when they label their packages. For example, if I put "Amsterdam, The Netherlands" on a package, they might not understand it. If I put "Amsterdam, Holland" it is more likely to arrive. If I put "Amsterdam, HOLANDA, EUROPA" it will make it to its destination.
If your package weighs less than 2 kilograms (4.4 pounds) you can seal the package and do not need to fill out a customs form. However, for packages over 2 kilos you need to leave the package open for the Post Office employee to see and you need to go to a special section of the post office called ENCOMIENDAS to mail it. You will have to fill out a customs certificate stating what your package contains, how much it weighs, and what its value is. After paying the postage, the post office employee will seal the package for you. For this procedure, you also need to take with you your original I.D. (can be a Bolivian carnet or your passport) and 2 photocopies of same.
Whether from the US to Bolivia or vice versa, for extra security, consider mailing your letter or package by REGISTERED MAIL, requiring a signature when delivered to the recipient. If it does not arrive, the post office will have to reimburse you the declared value of your package. This is one reason I simply prefer couriers - you can track your package.
Be sure you don't send anything illegal or prohibited by your country or Bolivia. This general includes firearms, drugs, liquids, cash money or coins, and certain food items. Check with your post office prior to mailing. Laws regarding this change all the time.
The U.S. has special FLAT RATE boxes that are especially great for sending gifts and other items - you can send up to a maximum of 20 pounds internationally for a flat rate that is much lower than sending the same 20 pounds in a regular packing box. You can see their flat rate box international sizing and pricing information here. You must fill out a customs form at the post office that will be attached to the package. Bolivia does not have any such equivalent, another reason I prefer couriers - depending on the weight, you might actually pay less at a courier AND you can track your package.
However, couriers usually do cost much more than the regular post, so if you must use the post office (Empresa de Correos de Bolivia, or ECOBOL as it is known here), it is open Monday to Saturday from 8:00 a.m. to 7:00 p.m. and Sundays from 9:00 a.m. to 12:00 noon and is located just a half block from the central plaza (24 de Septiembre). Its address is listed below.
You will also find a small Post Office inside the Hipermaxi grocery store on Av. Banzer and the 3rd Ring. As you enter the Hipermaxi turn left at the bottom of the staircase. Look for a small, round counter with a sign that says CORREOS DE BOLIVIA or ECOBOL in the middle of the hallway. You can buy stamps and send (but not receive) mail here.
One last reason you might prefer a courier: the Bolivian Post Office does not offer package pick up service from your home or office. Click to this page on my expatriate website to learn about all the different ways to get your mail when you live overseas.
There are also many LOCAL couriers. Known as "couriers" or "mensajeros" or "servicios de mensajería", they specialize in deliveries within the city, and nationally between Bolivian cities, but not internationally. I recommend using: