This is our Tiwanaku Bolivia travel forum. Read more
about Tiwanaku
. Feel free to ask questions, post travel stories, upload photos or videos, or share your experiences living, traveling, studying, volunteering, doing business, or touring here. You can start a discussion on any subject you'd like. Your message will post BELOW the form and on the
BoliviaBella Blog
.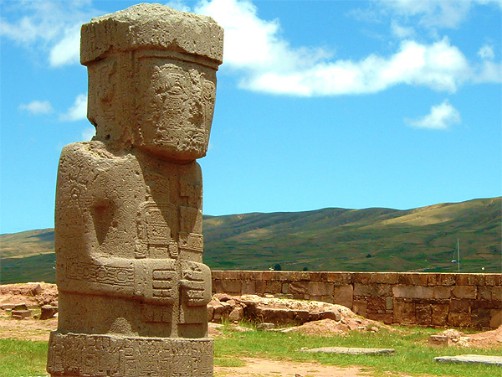 Learn more about Tiwanaku
Tiwanaku tours sites and attractions
How to get there and what to take
Road maps and maps of the ruins
Hotels, hostels and where to stay
Tiwanaku photo and video gallery
View our Tiwanaku travel forum
How to get to Tiwanaku on your own
Return to the Tiwanaku home page

---
Bolivia Travel Forums | Tourism | Tiwanaku Home Page | Plan Your Trip
---
BoliviaBella.com is not a political forum and does not promote nor endorse specific political views on this site. Any views shared by our readers through the various forum pages available on the site are absolutely the responsibility of their authors.
BoliviaBella.com no es un foro político y no promueve ni endosa puntos de vista políticos específicos en este portal. Todas las opiniones compartidas por nuestros lectores mediante los foros disponibles en el portal son de la responsabilidad de sus autores.