Resume: Terry Vojdani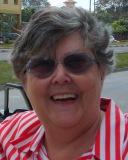 BoliviaTranslators.com member translators and interpreters will update their resumes online twice a year. You may wish to contact one or more translators or interpreters directly, to request the most recently updated versions of their resumes.
Return to Terry's Profile
Translations
In my years as a translator from Spanish to English and vice versa, I have translated many kinds of documents and papers, a few of which are summarized below:


Legal:

Service, Rental, Purchase-Sale Contracts and Agreements; International Bid Contracts, General Terms and Conditions, Technical Specifications; Laws, Supreme Decrees, Ministerial/Administrative Resolutions, regulations for the same; Powers-of-attorney


Personal Documents:

ID Cards, Passports; Birth, Death, Marriage, Baptism certificates; Divorce Sentences; Adoption Papers; Police Records


Oil and Gas:

Gas/oil exploration and exploitation contracts; Seismic data acquisition service contracts; articles and editorial for "Oil & Gas" a bi-monthly magazine put out by the Bolivian Chamber of Hydrocarbons; Aircraft fuelling industry accident/incident reports; training manuals


Corporate:

Statutes of Incorporation; By-laws; Manuals on Procedures and Policies; Plans, general reports; projects; Annual Reports; presentations for courses/Board meetings


Environment:

Reports; Environmental Impact Assessments; Plans and projects for National Parks and Protected Areas; HSE procedures, policies and environmental protection elements/equipment for ISO 9000 certification


Health:

Periodic reports for a National Pharmaceutical project; project proposal on teen health


Education:

Grade School and Secondary School report cards; University Grade Transcripts; Study Programs, minimum contents of subjects; Diplomas, degrees


Electricity:

Generation/distribution/sales


Agriculture:

MSDS and/or brochures for different insecticides, pesticides, and herbicides; Seed industry


Accounting/Banking:

Letters of Credit; Imports/Exports; Accounts


Books:

-Dr. Muhájir: Hand of the Cause of God, by Irán Muhájir, published in Chile

-Weaving in Bolivia, by Kathy Barth, published in Bolivia

-Pokka's Stories, stories for children, published by EBILA, Buenos Aires, Argentina

-Guidelines for Marriage, by Margaret Ruhe, published by Núr University, Santa Cruz, Bolivia

-Day Book, Bahá'í quotations for daily readings, EBILA, Buenos Aires, Argentina (not published yet)

-Beginnings of the Bahá'í Faith, published by EBILA, Buenos Aires, Argentina


Grammar Corrections/Proof-reading:

-12 modules on Moral Leadership written by Eloy Anello and/or Juanita Hernandez, Núr University, Santa Cruz, Bolivia

-16 modules on Human Capacities written by Eloy Anello and Fritz Affolter

-Victory and Crisis, published by EBILA, Buenos Aires, Argentina

-Documents written and/or translated by other people, including university theses, letters, reports, talks, etc.
Interpretation
Over the years I have done consecutive/simultaneous interpretation from Spanish to English and vice versa, and at times from Portuguese to English and/or Spanish at many local, national, regional and international conferences, congresses, symposiums, summits, courses and other types of gatherings on such diverse topics as:


Drug enforcement
Drug trafficking
Wildlife trafficking
CARE's BABIES project
Energy: electricity, gas, oil, Open Access to Gas/Oil transportation
Cement
Corn/cotton growing
Superpave (pavement)
Odontology
Civil Aeronautics
Peace-keeping exercises
Emergency administrative drills for oil companies
Customs
Oil/gas well-control/overhaul/drilling
Municipal planning
Positive Psychotherapy


Board of Directors Meetings:

For several years I interpreted at Board meetings for oil/gas exploration and exploitation companies; oil/gas transportation companies; power generation company; airport management company; and once for the International Red Cross when it held its Board meeting in Santa Cruz, Bolivia.
English Teacher
Some of the places where I taught English (at all levels) are:

Centro Electrónico de Inglés, Medellin, Colombia
Colegio Nstra. Sra. Del Rosario, Bucaramanga, Colombia
Colegio Panamericano, Bucaramanga, Colombia
Centro Colombo-Americano, Bucaramanga, Colombia
Catholic University of Salta, Salta, Argentina
Communicating Language Circle, Rosario, Argentina
Núr University, Santa Cruz, Bolivia
Writer
Co-author, with June Meese, of a workshop in Spanish and English called "Bahá'í Administration: What it is and how it works", Santa Cruz, Bolivia

Co-author, with June Meese, of a workshop in Spanish and English called "Spiritual Education for Children", Santa Cruz, Bolivia

Co-author, with June Meese, of "Meet the Sims'", a biography of Ellen and Stuart Sims
Bahá'í Activities
During my life as a Bahá'í, I have at one time or another been a member, usually the correspondence and/or recording secretary, of the following administrative institutions for which I translated numerous letters, articles, talks, and also worked as an interpreter:


Translations:

National Youth Committee of Colombia
Local Spiritual Assembly of the Bahá'ís of Bogota (Colombia)
Assistant to National Secretary (Bogota, Colombia)
Regional Teaching Committee for Oruro and Potosi (Bolivia)
Teaching and Consolidation Committee for Argentina
Women's and Children's Committee for Argentina
Proclamation Committee for Argentina
Local Spiritual Assembly of the Bahá'ís of Rosario (Argentina)
Spiritual Assembly of the Bahá'ís of Argentina
Assistant to National Secretary (Asuncion, Paraguay)
National Spiritual Assembly of the Bahá'ís of Paraguay
Local Spiritual Assembly of the Bahá'ís of Asuncion (Paraguay)
International Teaching Committee for the Three Frontiers (Argentina, Brazil, Paraguay)
National Pioneer Committee for Bolivia
First Institute Board of Directors (Bolivia)
Feast Committee for Zone 2 (Santa Cruz, Bolivia)
Local Spiritual Assembly of the Bahá'ís of Santa Cruz (Bolivia)


Interpretations:

I have interpreted for many well-known Bahá'ís in different places when they gave their talks and I was the head interpreter at the International Uniting the Americas Conference held in Buenos Aires, Argentina to commemorate the 50th year of May Maxwell's passing.
Other Bahá'í Activities
Representative for Paraguay at the First International Women's Conference, Lima, Peru

Member of the Argentine delegation to the Second International Women's Conference and one of the speakers on the panel, Brasilia, Brazil

Member of the Bolivian delegation at the Inauguration of the Terraces, Haifa, Israel

Prepared the national Bahá'í news bulletin for Argentina for several years; the local Bahá'í news bulletin (with June Meese) for Santa Cruz, Bolivia for two years; helped the National Secretary in Paraguay to prepare the Newsletter for the Feasts during the year I was his assistant.

Have taken the Ruhi Institute course, with the exception of books 3b and 5.

Taught children's, junior youth and youth classes, always giving "added value" by adding material about Bahá'í history, administration, teachings and encouraging them to memorize prayers and Hidden Words.
Learn More About Terry