Tiwanaku Hotels – Hoteles en Tiahuanaco

Tiwanaku
Tours
Hotels
Photos
Forum
Map
Info
Plan Your Trip
Custom Search
There aren't many Tiwanaku hotels but here are two good options. If you don't plan on staying in Tiwanaku, most hotels in La Paz offer tours to the ruins. Most tours are just day trips that leave at about 8 am and return around 4 pm. See our
Tourist Info
page on how to get there and what to take. Be sure to watch the
video documentaries
on Tiahuanaco before you go. Visit our
Tiwanaku Travel Forum
to post questions or share your Tiahuanaco travel stories and photos with others. Use the links above and below to learn more about Tiahuanaco civilization.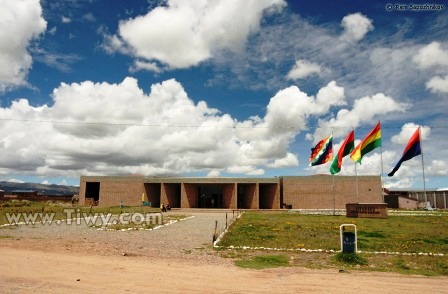 Book hotels in Bolivia on these travel sites:
&nbsp
&nbsp
&nbsp
Hotel Akapana
Named after the pyramid at the Tiwanaku ruins, this is the first hotel to be built in Tiahuanaco and it's big! It has single, double, and executive suites, some with fireplaces and balconies. It also has a restaurant, library, game room, convention center, and smaller meeting room, plus a scenic overlook. It takes credit cards, has internet and phone service, laundry service, and cable TV. The hotel offers tours, and buffet breakfast is included.
Akapana Hotel
Av. Manco Kapac N° 20 esq. Calle del Alambrado
Zona Ruinas Mayasa
Tiwanaku, Bolivia
Teléfono (591-2) 246-2215 or 221-33061 or 289-5104
Celular: (591-7) 354-5206

To make a reservation contact Hotel Akapana


Hostal Wiracocha
This hostel has single, double and triple rooms and the price includes continental breakfast. It offers a restaurant, laundry service, and a bar. You can also bring a tent and do camping here.
Wiracocha Hostel
Calle Santa Barbara No. 7
Just 2 minutes from the ruins
Tiwanaku, Bolivia