Your Personal Bolivia Travel Guide!
Bolivia Travel Planner
Expat Services
Live in Bolivia
Travel Forums
Custom Search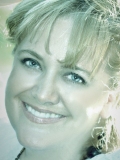 Hola! I'm the
webmaster
of BoliviaBella.com. I began building this site nearly 6 years ago as a hobby. I thought I was simply creating an easier way for friends and family to
learn about Bolivia
, but soon found myself a bit shocked by the number of visitors it had (thousands per day). By it's tenth month online, BoliviaBella.com was ranking in the top 1% of all worldwide websites and people from over 170 countries were visiting to find interesting
facts about Bolivia
. Today it is the largest and most searched Bolivia travel site in the world in the English language, and now contains thousands of pages filled with Bolivia facts and information. Our focus is not exclusively on
tourism
. We know you'll travel to Bolivia for
business
, to
live in Bolivia
or to
volunteer
here, as well.
BoliviaBella.com is different from any other. It is one of the most highly trusted Bolivia travel sites on the net because every page has been written by myself or others who actually live and work in Bolivia. In addition, hundreds of travelers have returned to the site to contribute their Bolivia travel stories and pictures through our numerous Bolivia forums, as I hope you'll do. Nothing is added to our site unless someone has actually been there.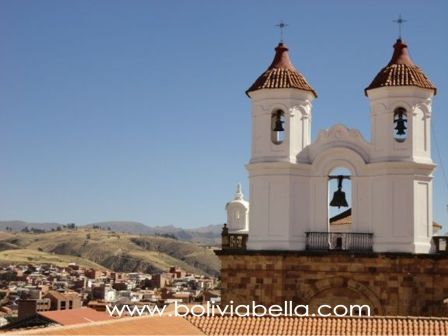 Make the Best Use of BoliviaBella
Travel Information: Everything you need to plan your entire trip.
Tourism: All the top destinations and tourist attractions in Bolivia.
Live in Bolivia: All about moving to Bolivia and living in Bolivia as an expat.
Bolivia Travel Forums: Enter your questions or share your expertise.
Bolivia Classifieds: Promote business, announce an event, make a sale.
The BoliviaBella blog: Updates each time we add something new.
Subscribe to our Blog: And get automatic update notifications.
BoliviaBella on Facebook: Join us so you can stay in touch at any time.
BoliviaBella on Pinterest: Follow our pin boards and repin anything you like.
BoliviaBella on Twitter: Follow us and keep up with all our tweets.
BoliviaBella on Lulu: Where you can purchase our Bolivia photo gift books.
Articles for Expats: Our webmaster's published articles on living overseas.
Beautiful Bolivia Ezine: Subscribe for articles and Bolivia travel features.
Link to BoliviaBella:Copy and paste a text or image link onto your blog.
BoliviaBella Toolbar: Get the latest from our site right on your desktop.
Bolivia Ecards: Send them to your friends and family. Tell them about us.
Bolivia Puzzles: Chillax a moment with our fun online puzzles.
BoliviaBella Screensaver: Get it free for your desk top.
Site Search: How all the major sections of this site are organized.
Bolivia Chat Room: Find someone to share their experiences with you.
Tell Bella: Sign our guestbook and let us know how we're doing.
Contact: Tell us how we can improve or what you're looking for.
Plus: Photo Galleries and Video Galleries and Bella's 24-hour TV.


Help Make BoliviaBella Useful for Others
Bolivia Travel tips: Tell everyone what's great, what's hot, what's not!
Bolivia travel stories: Share your travel stories and upload up to 4 photos.
Bolivia hotel review: Thank, rank or spank Bolivian hotels.
Bolivia restaurant review: Who serves the best and worst food in Bolivia?
Travel agency review: Rate travel agencies and tour operators in Bolivia.
Bolivia news articles: Translate and share an interesting news article.
Bella's 24-hour TV: Send us your videos and put them on our TV.
Living in Bolivia: Future expats are keen to hear your experiences!


Other Projects You Should Know About
Bella Store: Shop for cool stuff from all over South America.
Bella Shop: Fun products with Bella's own photos and designs.
Hope for Bolivia: Send a message of hope to Bolivia.
Bolivia Positiva: A Spanish forum-only positive news about Bolivia.
NutriDiva: The BoliviaBella webmaster bakes like a fiend.
Translations: Your webmaster is a professional translator/interpreter.
Charisma Bolivia: Unique, one of a kind handmade Bolivian jewelry.
Expat Services: Services we provide for expats moving to Bolivia.
Bolivia for Kids: The largest online resource about Bolivia for kids.


About the Site and Webmaster
Your Webmaster: Read about the person who creates this site and why.
About the Website: How we became the world's top English Bolivia site.
Your Own Website: How we build this website, and you can too.
Contact: Tell us how we can improve BoliviaBella for you.
Privacy Policy: We value your right to privacy and we protect it.
Why Green: In 2009 BoliviaBella went green online and off.


Bolivia Travel Planner
Expat Services
Live in Bolivia
Travel Forums