Traveling Bolivia with family... wait. Re-phrase that. Traveling
anywhere
as a family can be challenging because you just can't please everyone at every moment. And as a mom myself, I know that sometimes it's tempting to give up trying to plan long-distance trips... like adventures in Bolivia... and settle instead for yet another boring family "staycation". It's easier... sigh... it just is. But wait! I learned something from my tween the other day. It's a little life philosophy called YOLO. I'm told that in tween-speak that means
you only live once!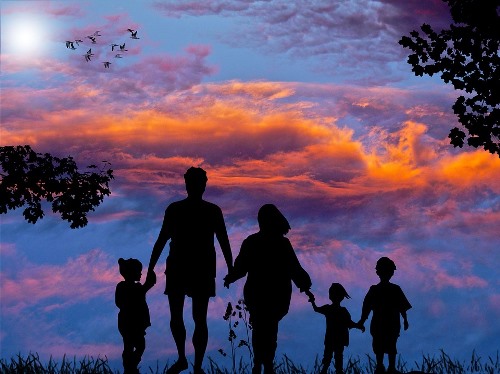 So don't go putting your Bolivia vacations on hold just yet! This page is dedicated to you! The hard-working moms and dads who are brave enough to venture beyond your comfort zones because you want your kids and teens to have a global perspective on life! I've traveled to some of the most remote areas of Bolivia with my child and lived to tell about it. So the following Bolivia travel information is for you, the ones with the lucky kids who will thank you one day for being 'wicked sick parents' who taught them to collect not things, but experiences. Here's all the information you need to ensure traveling Bolivia with family isn't an epic fail:
1. Read up on Bolivia before you travel.
Read about the country, our history, geography, culture and peoples, food, festivals and more. Our easy to navigate Bolivia for Kids section was created to help school-aged children, teens, teachers and parents research and write school reports about Bolivia, but you can use it to get your kids excited about your trip!
2. Decide which tourist attractions you want to visit.
There are literally thousands of tourist attractions in Bolivia and Bolivia is not a small country. Some of our tourist attractions are rugged and remote. View our Bolivia Tourism home page for a listing of the most popular Bolivian tourist attractions, as well as some that are less well-known. You might also want to spend some time learning a little bit more about each of the Major Cities of Bolivia.
3. Make use of all the travel forums on our site.
We have set up travel forums for each of Bolivia's nine states, plus others relating to some specific cities that have major tourist attractions. In addition, you'll find a list of forums on other specific topics, such as one just for travel visas. This is where you can ask any questions you like as you plan your trip. Make our Bolivia Travel Forums work for you!
4. Search for airlines and cheap flights.
Once you've decided where you'd like to go, view our page on airlines in Bolivia to see which airlines fly into Bolivia from your country or nearby, and to find the cheapest flights to Bolivia and book your flights online. All of this and more can be found on our Airlines in Bolivia page.
5. Identify whether or not you will need tourist visas.
Depending on the bilateral agreements that Bolivia has with each specific country, Bolivia requires citizens of some countries to obtain a tourist visa from a Bolivian consulate overseas prior to arriving, others are issued tourist visas upon arrival at the airport, and still others are not required to have a tourist visa at all. It's important you research our page on Bolivia Visa Requirements to identify whether or not your family will need visas to enter Bolivia. In addition, please be aware that Bolivia has laws regarding travel with minors.
6. It's wise to invest in travel insurance.
Travel insurance is something many of us never bother purchasing. But if you are traveling Bolivia with family, especially children, it's wise to purchase travel insurance. Choose insurance that is flexible and highly recommended by other major travel sites you trust. Read the fine print carefully. Some companies say they'll cover you... BUT... and then they list a lot of restrictions, limitations or exceptions under which they won't. Do your homework. Bolivia is not a country to which you should travel without insurance, but choose your coverage wisely.
7. Use our travel planner to plan all aspects of your trip
Our Bolivia travel information page contains a long list of links to travel-related pages on our site that will inform you of all the different options for transportation and other aspects of your trip such as what to pack or not, safety and precautions, and other pages that you can use to help you plan and organize your travel. It is one of the most important pages to visit on our site. Be sure to look through our Travel Information page before you finalize your travel plans.
8. Find the best hotels in Bolivia at the best rates
Bolivia hotels come in all shapes, sizes and ranks. Visit our Hotels in Bolivia page to find the best hotels for you. Bolivian hotels usually can be found on the world's most reliable travel sites (Booking, Tripadvisor, Expedia, Trivago, etc.) where you can read Bolivia hotel reviews posted by other travelers, search for the best prices, and book your hotel reservation right here online.
9. Find a travel agency or tour operator to help you plan.
Maybe you're adventurous and just want to travel Bolivia with family on your own and not as a part of a tour package. That's OK. We've listed many of the major Travel Agencies and Tour Operators in Bolivia who can help you customize your plans and inform you about the tourist attractions in Bolivia that you want to see. Let them help you plan as little or as much of your trip as you like.
10. Learn about our climate and seasons.
In order to know what to pack and what not to pack, read up on the climate, weather and seasons in Bolivia. On our Climate in Bolivia pages you'll find a description of what to expect in each region of Bolivia during various times of the year, and links to the exact weather conditions today (plus forecasts) for each of Bolivia's nine states.
11. Read up on Bolivian public holidays and festivals.
Bolivia's culture is so ancient and interesting and you can learn so much about this country by participating in certain festivities. Read our pages on public Holidays and Festivals in Bolivia (hundreds per year throughout the country), plus special occasions Bolivians celebrate. Conversely, this information is also useful to help you avoid planning any travel on days when transportation may be unavailable or roads may be blocked by revelers.
12. Learn about Bolivian money and exchange rates.
Nothing could be harder than traveling Bolivia with family and realizing (too late) that you don't have enough money on hand. Learn all about our currency, the boliviano, how banks work here, what banking services are available or not, who accepts credit cards (or not), how the exchange rate works, and more. Read all about how to handle Bolivian money.
13. Doesn't hurt to learn a little Spanish before you arrive.
Knowing a little Spanish before you arrive in Bolivia will go a long way when you're traveling Bolivia with family and everything will go more smoothly if you can annunciate just a few important phrases. You can even have fun taking some Spanish classes in Bolivia while you're here. Immersion is the best and fastest way to learn a language and your children will thank you someday. On our Learn Spanish page, you'll find where you can learn Spanish in Bolivia, or print out some of the most important Spanish phrases you'll need while traveling.
14. Families need to know where to do their laundry!
Let's face it. Traveling Bolivia with family and kids means that at some point you'll have some laundry to do. Many travel sites forget to mention this point, am I right? Not all of us can afford to stay at the most expensive hotels or pay $10 dollars to have one pair of socks washed! Fortunately, Bolivia is modernizing and there are plenty of Laundromats and dry cleaners available in most major cities and many of them do the washing, drying and folding for you! Visit our Laundromats in Bolivia page to find out where you can find them in each city.
15. Read up on how to stay healthy in high altitude.
If you plan to spend most of your time traveling Bolivia with family in Western Bolivia, where you'll visit many high altitude tourist attractions, read our page on how to stay healthy and avoid, or at least minimize the effects of Altitude Sickness in Bolivia. This in an important page, especially if you plan to visit any city or attraction on the altiplano such as La Paz, Lake Titicaca, the Uyuni Salt Desert, or Potosi. Two of these are the highest cities in the world!
These are just 15 of the top tips we can give you to ensure you plan your trip as easily as possible, stay healthy, and have fun while traveling Bolivia with family. Visit each of the main sections on our site (by clicking on the green menu tabs to your left) to find more than 10,000 additional fun and interesting facts about Bolivia. And when your trip is over and you're home, won't you share your Bolivia Travel Stories, photos, videos, or travel tips with us?