Santa Cruz, Bolivia is famous for its steak houses, known locally as "churrasquerias" or "parrilladas". Being a cattle-ranching region, this is logical. A trip to Santa Cruz is not complete without at least one typical steak meal, so much so that city tours frequently include a meal at a churrasqueria.
Cruceños, as locals are called, love a good churrasco and spend a lot of time grilling. Many casual social holidays, special occasions, and just normal weekends take place outdoors around the grill, either at home or at a restaurant, many of which have large outdoor areas. Dress is casual and many of provide live music (usually local "bandas" that play Bolivian dance music, salsa, cumbias, etc.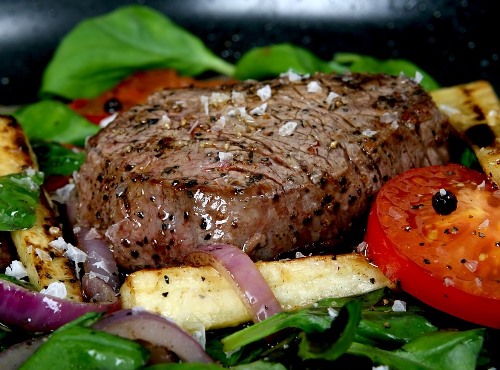 Try the zonzo and yucca, both traditional must-have steak side-dishes in Santa Cruz. Most churrasquerias will also serve a wide variety of sausages, chicken, chicken parts (such as hearts, gizzards, livers, etc.), pork (ribs, chops, chicharrón) and other unusual (but amazingly delicious) beef parts (such as intestines, hearts, kidneys, tongue, and yes, udder!) along with lots and lots of salads and desserts. Go with a VERY empty stomach. There is a LOT to sample.
There are also lots of outdoor restaurants in the country (restaurants campestres) that are also churrasquerias where you can enjoy the day, bask in the sun, guzzle some potent Bolivian beer, and chew the fat (literally).