Resume: Charis Barks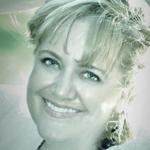 BoliviaTranslators.com member translators and interpreters will update their resumes online twice a year. You may wish to contact one or more translators or interpreters directly, to request the most recently updated versions of their resumes.
Español
Return to Charis' Profile



Education
UNIV. OF MINNESOTA
Minneapolis, Minnesota
Latin American Studies
International Relations
Aug 1988 – Dec 1990


UNIVERSIDAD CATOLICA BOLIVIANA
La Paz, Bolivia
Communications
International Relations
Feb 1987 – Dec 1987


CONCORDIA COLLEGE
Moorhead, MN
History / Political Science
Aug 1984 – Dec 1986
AMERICAN COOPERATIVE HIGH SCHOOL
National Honor Society Graduate
La Paz, Bolivia
Graduated in May 1984
Professional Experience
VPO BILINGUAL SERVICES (now BOLIVIATRANSLATORS.COM)
(Owner)
Santa Cruz de la Sierra, Bolivia
Self-Employed Translator / Interpreter
October 1998 – Present

Written translation, proofreading and editing of medical, geological, legal, technical, aeronautic, petrochemical, educational, scientific, literary and other types of documents. Consecutive and simultaneous verbal interpretation at meetings, seminars, conferences, conventions and other types of events. Voiceovers for radio, television, documentaries and commercials. Languages pairs: English to Spanish, Spanish to English, Portuguese to Spanish, and Portuguese to English
WWW.BOLIVIABELLA.COM
(Owner, Webmaster and Designer)
Santa Cruz de la Sierra, Bolivia
June 2007 – Present

BoliviaBella.com is currently the world's most frequently searched and visited English-language website about Bolivia. It contains thousands of pages of first-hand information for expatriates, students, tourists, and volunteers who will be touring or moving to Bolivia.
BOLIVIA EXPAT SERVICES
Sole Proprietor
Santa Cruz de la Sierra, Bolivia
January 2010 – Present

Bolivia Expat Services offers destination and relocation services for expatriates moving to Bolivia. Expat Services provides English speakers and/or licensed lawyers to accompany new arrivals in Bolivia when applying for residency, opening a bank account, getting a drivers license, signing rental or purchase contracts, adopting a child, searching for a home, and more.
CHARISMA BOLIVIAN JEWELRY
Santa Cruz, Bolivia
Owner / Designer
July 2011 – Present

Charisma Bolivian Jewelry is top quality, handmade genuine stone and gemstone jewelry. Every piece, designed by Charis, is one-of-a-kind and made by hand by talented Bolivian jewelry artisans in Santa Cruz de la Sierra. All pieces ship worldwide from California.
WWW.GOSOUTHEXPAT.COM
(Owner, Webmaster and Designer)
Santa Cruz de la Sierra, Bolivia
November 2009 – March 2014

GoSouthExpat.com was a website, forum and online community exclusively for expatriates in, or moving to, South America, designed and maintained by Charis. GoSouthExpat.com provided information in English on 10 South American countries. Argentina, Bolivia, Brazil, Chile, Colombia, Ecuador, Paraguay, Peru, Uruguay, and Venezuela. The website has since been sold.
BUGANVILLAS HOTEL CONDOMINIO
Santa Cruz de la Sierra, Bolivia
http://www.hotelbuganvillas.com
Contract Marketing Consultant
Jan 2000 – Apr 2001

One of the largest 5-star Hotel / Condominium Complexes in South America. Structured and organized new condominium sales and marketing office. Trained sales and customer service personnel (4 people). Defined and carried out sales, publicity and promotional marketing plans for condominium sales and rental, hotel reservations, event services and the hotel's exclusive social and sports club for non-residents and guests. Designed bilingual promotional brochures and materials. Aided in planning hotel inauguration. Established publicity, press and media relations.
EMPRESA MADERERA BERNA
Santa Cruz de la Sierra, Bolivia
Head of International Trade, Non-Traditional Wood Species
Feb 1997 – Oct 1997

Restructured and reorganized international lumber and finished wood products sales office, personnel, computerized inventory and sales databases, and the flow of export documentation as directed by new owners/management. Re-trained and reorganized 8 non-traditional lumber sales staff along with the Head of International Trade, Traditional Wood Species. Ensured sales and export staff coordinated closely with forestry engineering and production personnel to ensure sufficient inventory and timely shipments to international customers. Participated in weekly meetings with management and forestry engineers. Met monthly with owners/managers of other lumber companies and members of the Bolivian Chamber of Forestry to analyze and ensure accurate understanding of Bolivia's "Ley Forestal" (Forestry Law) when this industry n capitalized in January 1997. This company is no longer in operation in Bolivia.
BUREAU VERITAS NORTH AMERICA, INC
Houston CRE c/o BVNA, INC.
Houston, Texas, USA
Houston CRE Supervisor / Commercial Analyst
Feb 1995 – Sep 1995

Supervised personnel and export inspection staff to ensure the timely, accurate and proper conduct of export inspections and documentation, most of which were under international government contracts. Cultivated relationships with new and existing customers. Hired and trained office staff and contracted/trained export inspectors concerning company policies and procedures, Quality Assurance manual and procedures, export inspections and documentation. Reported to and coordinated all inspection documentation Miami CRE Manager and staff, as well as Stamford Human Resources Office.
CRISIS INTERVENTION OF HOUSTON
Crisis Hotline, A United Way Agency
Houston, TX 77098
http://www.crisishotline.org
Hispanic Outreach Coordinator
Aug 1993 – Feb 1995

Responsible for the operation and expansion of the Spanish Crisis Hotline, recruitment of bilingual volunteers, committee members and directors, and promotion of Spanish Hotline services. Developed and implemented promotional strategies involving extensive public speaking, presentations at fairs and expositions, television and radio appearances, and print promotions. Made over 125 speeches and presentations in English and Spanish, at companies, civic groups, churches, schools, social service agencies, law enforcement agencies, and television and radio audiences. Enlisted cooperation and coordination with the police and fire departments, mayor's office, city council, churches, companies, governmental agencies and non-profit agencies.
CETRO INTERNATIONAL CORPORATION
Houston, TX 77042
International Trade Services Coordinator
Apr 1991 – Oct 1992 Houston, Oct 1992 - May 1993 Miami

Houston - Texas, Miami - Florida, Mexico City and Cancun - Mexico
Designed and presented service proposals and international bids. Negotiated national and international purchase / sales trade contracts. Supervised and coordinated quotes, purchasing, financing, freight forwarding, inspections, customs, suppliers, public and media relations, and other general services for national and international customers including oil companies, hotels, marinas, golf courses, etc. In Miami responsible specifically for project coordination between purchasing agents, freight forwarders, import/export agents; payments to suppliers through international letters of credit; assignment and control of ocean, air and land shipments from manufacturers worldwide to the construction sites; status reports to main office and customers' personnel; translation and interpretation as needed. This company is no longer in operation in the U.S. In Mexico it is known as Agencia Aduanal Cevallos, S.C.
Social Media and Contacts
Community Involvement and Volunteering
Sigma Delta Pi, National Spanish Honor Society
USAID Leadership Center of the Americas - Trainer
Houston Inter-American Chamber of Commerce
Houston Bolivian Association, Board of Directors
Hispanic Women in Leadership, Houston
Houston Citizens Police Academy Graduate
Houston Police (HPD)Command Officers Association
HPD Mental Health Association
HPD Positive Interaction Programs, HPD Women's Advisory Group
United Way of the Texas Gulf Coast
Santa Cruz International Women's Association, Bolivia
Earth Hour Planning Committee, Santa Cruz, Bolivia
Santa Cruz Crece Verde, Voluntary Environmental Education Alliance between BoliviaBella.com and the Santa Cruz State Government
Green Hearts Project, Tarija, Bolivia
Learn More About Charis
---
Biography | About Charis | Español
---