Although this section on internet providers was written for Santa Cruz, in general the process is the same at other phone/internet companies throughout the country and the following is intended to give you a general idea regarding how and where to find internet providers in Bolivia.
Several nation-wide companies provide internet service in Bolivia, including the local phone companies. It's important to know that, although it is the second poorest country in Latin America, Bolivia has the most expensive internet service in the region. COTAS (the local phone company in Santa Cruz) told us their internet services cost roughly 8 to 10 times more than in the U.S. because they pay Chile and Brazil for the use of fiber optic cables. In other words, Bolivia "rents" its fiber optics from neighboring countries.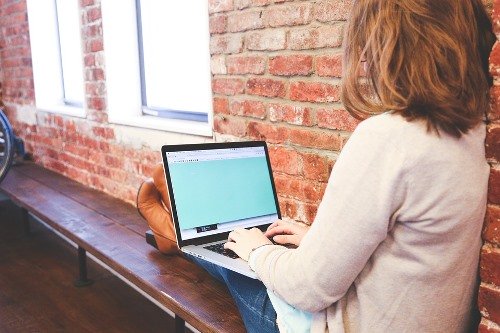 Other internet providers in Santa Cruz are ENTEL, AXS, SCBBS, and they all use the same fiber optic cables that COTAS uses, so when in March 2008 a landslide damaged the cables, ALL internet providers throughout the city were down and all customers were out of luck.
If you choose COTAS, you can approach one of the COTAS offices personally, or call 103 from your phone and request a "promotor" (salesperson) be sent to your home or office. They will bring a contract with them, help you choose a plan, and explain all of the options each plan includes, or doesn't include. All you will need is a copy of your passport or local carnet, since they already have all your other information from when you set up your phone (assuming you've set up a home phone line). If you set up with other Internet providers, you will have to take a copy of your I.D., possibly a bank statement, and a copy of your water or electricity bill so they can make the connection properly.
There are two COTAS offices, the main office at the address shown to the right, and another one on Prolongación Aroma (which is not far from the Cristo and the Palacio de Justicia) which is called COTAS CABLE and basically is the cable TV office. However, you can also set up a phone and internet there. If you have any questions about anything, COTAS customer service can be reached simply by dialing 103 from any phone or cellphone. Information (if you're looking for a phone number) is 104. To find out how much you owe on your bill each month, dial 102.
If you choose COTAS, your internet bill is automatically billed to your phone bill each month. Your initial phone bill will include an initial installation charge (under $35). COTAS often waives the installation charge as a promotional offer. However, you must stay with COTAS at least 7 months under contract. If you cut off your service prior to the 7 months, the installation charge will be added to your next phone bill. Bills must be paid monthly and, as with water and electricity, you are responsible for calling the company once a month to ask how much you owe. COTAS does not send you a bill to your home or office. Instead, billing for the previous month is available by the 3rd of each month, so at that time, you dial 103 from your phone, ask how much you ow, and then you must then go to the company offices or your bank or credit union to pay your bill.
Other companies provide similar services at similar prices. However, you must remember to set up your phone line first. Some foreigners living locally have shared that AXS is an especially good internet provider as well. ENTEL is largely a long distance and cellular phone provider and internet is sort of a sideline for them but, as ENTEL is government owned, coverage is nation-wide. When you are looking for a company to provide your internet service, be aware that there are dozens of companies that provide website design, domains, domain parking, and a host of other services and are listed in the phone book and other city guides online. These companies do not provide CONNECTION to the internet, so ask before you go.
Getting ADSL does NOT automatically mean you will have access to wireless (WIFI). For example, WIFI is an additional $5 a month at COTAS. ENTEL and other companies also provide wireless service, for an additional fee.