Credit Unions in Bolivia

---
Plan Your Trip | Live in Bolivia | Bolivia Tourism
---
Bolivian credit unions are called
cooperativas de crédito y ahorro
and can be found all over the country, even in small towns where banks have no branch offices. They are very popular because it is easier to open an account and/or qualify for a loan and a
savings and loan cooperative
than it is at a bank.
Most credit unions are connected to the ATM network in the country and function nearly the same as banks. Not all have websites and most do not enable you to carry out many transactions online. However, their interest rates are higher for both deposits and loans as they typically extend credit to people who may not otherwise qualify for credit at large banks. Loans, of course, also carry higher interest rates.
Be aware of the difference between a utilities coop (water, electricity) and a credit coop (cooperativa de crédito). There are many types of cooperativas (artisans coops, farmers coops, and coops for other industries like mining) in Bolivia, where unions are very strong.
Many offer some of the following services: savings accounts, fixed-term deposits, micro-credit, consumer credit, home mortgages, debit cards, wire transfers, and money exchange. You can also pay many of your bills at credit unions (electricity, water, phone, taxes, etc.) because in Bolivia, utility companies rarely send a bill to your home and when they do, you still have to go to the company, credit unions or banks to pay them.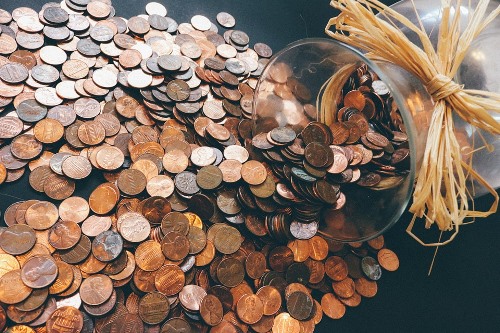 Locations of Credit Unions in Bolivia
SAN MARTÍN DE PORRES
Av. 26 de Febrero # 797 Esq. Landivar
Santa Cruz, Bolivia
Tel (591-3) 352-6677 or 352-9492
www.cosmart.coop
Also in La Paz, Oruro, Potosi, Sucre, Tarija, Pando, Beni and Cochabamba
Click on "Oficinas and Horarios" for locations.
EL BUEN SAMARITANO LTDA (EBS)
C. Manuel Ignacio Salvatierra # 659
Santa Cruz, Bolivia
Tel (591-3) 332-7725 or 337-2972
www.elbuensamaritano.coop
Also in La Paz, Cochabamba, Beni, Potosí, Sucre and Tarija
Click on "Sucursales" for locations
JESUS NAZARENO
C. La Paz # 270
Santa Cruz, Bolivia
Tel: (591-3) 363-8000 or 363-8003
www.jesus-nazareno.coop
Also in Pando and Beni
Click on "Red de Oficinas", then on a State name
COOPERATIVA SAN GABRIEL
Av. La Barraca 503 Zona El Trompillo
Santa Cruz, Bolivia
Tel: (591-3) 352-3253 or 353-0962
www.coopsangabriel.com
Santa Cruz only. Click on "Agencias" for locations.
COOPERATIVA SUDAMERICA
C. René Moreno # 554
Santa Cruz, Bolivia
Tel: (591-3) 339-5657 or 339-5657
In many small towns of Santa Cruz. No website.

---
Plan Your Trip | Live in Bolivia | Bolivia Tourism
---