The following is a description of what some Bolivian houses are like and we hope you'll find it helpful when making a decision about renting or purchasing a house, location, structure, and other considerations. If this section doesn't contain the information you need, please
contact us.
We'll research it!
CONTRACTS: There are numerous types and qualities of housing available in Bolivia, and several types of contracts you can enter into. You can rent or purchase an apartment, condominium or home just as you would anywhere else in the world, but there is also another very interesting (and potentially free) way to contract for housing called "anticrético". There are some very important things you should know before you decide which type of housing to acquire.
HOUSE HUNTING: Read about all the lessons we've learned from our own interesting adventures with house hunting in Bolivia!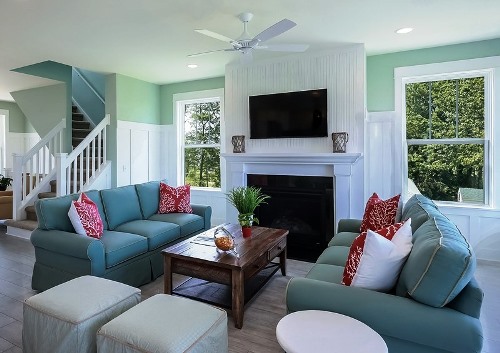 REAL ESTATE AGENTS: For a one-time finder's fee, you can contract an "inmobiliaria" (real estate agent) to find you a suitable home or apartment for rent or purchase, based on basic information you provide. Inform them of which area you prefer to live in, the size of home you want, how much you are willing to pay, which amenities you need, schools you are interested in for your kids, etc. Most inmobiliarias charge a percentage to the seller, not the buyer of a home, and 50% to 100% of one month's rent to find you a rental.
SERVICES: Prior to choosing a home, you should be informed concerning all the basic utilities available in the area. Be sure to ask about the availability of electricity, water and sewer lines, phone and internet services, cable TV, and trash pick-up. These services are not available in all areas of major cities, and are even more lacking in rural areas. Often new homeowners (and sometimes even renters) must pay to put in phone lines, electric cabling, or sewer and water mains themselves (I once had to pay the phone company to install 600 yards of phone line from a main highway to a home I rented in what was a newly constructed, modern urban area. I made the mistake of assuming that because there were phone jacks in the walls, telephone service was available in that area. It turns out is was a PLANNED feature, but was not available yet). If you plan to have a gas stove and oven, be sure to ask about the availability of gas mains (gas domiciliario) or bottled gas delivery in your area as well. You can learn about these very important services in further detail in my section on basic services.
APPLIANCES: You should also be aware that many homes rented or sold do not contain some appliances you might assume are included, such as stoves and ovens, refrigerators, water heaters, washers and dryers, air conditioning units or heaters. Most homes are offered completely stripped and the new renter or owner is responsible for all furnishing and appliances. There are, of course, some exceptions to this. If you specifically requested a furnished home, it will likely contain kitchen appliances (but never an electric dishwasher), and homes usually don't have a washer or dryer. Some of the more expensive homes, have air conditioning, many don't, and very few have heating, so always be sure to ask. Don't assume all homes have water heaters. It is the one appliance you should never forget to ask about.
THE LAUNDRY:Don't assume the home will have a laundry area. Be sure to ask if there are washer hook-ups. Many homes do not, as usually the housekeeper will wash a family's clothing by hand and hang them out in the sun to dry. Bolivians tend to prefer hand-washed clothing and believe washing machines do not clean clothing as well. If you don't plan to own a dryer (you'll have a hard time finding one in any stores in Bolivia anyway), you may want to consider hanging clothesline in an extra interior space such as this as it will very handy during the rainy season, a 2 to 3 month period between November and February, when it rains nearly every day. Despite the fact that these are also the hottest months of the year, it is so humid sometimes in some parts of Bolivia, that clothing simply does not dry when hung outside. During the winter (June to August) it is cold and often rainy and also very humid. During these months you may run into the same problem – clothing will take forever to dry outside.
AIR CONDITIONING: Despite the heat, many homes do not have air conditioning, although in upper class neighborhoods it is becoming more and more common. Central air conditioning and heating are almost completely unheard of. Wall or window air conditioning units are much more common and can be purchased in many home improvement stores. There are two reasons the home you choose may not have units: first, they are incredibly expensive and most homeowners won't invest on these for homes they plan to rent out, and second, in some regions like tropical Santa Cruz inhabitants love the open, outdoor feel and many simply prefer open windows. Some even believe air conditioning, being artificial, causes colds and respiratory problems. Even in homes that have air conditioning, frequently people don't use it.
NO CARPETING?:You may be surprised to learn that in Bolivia very few homes have carpeting, especially in tropical Eastern Bolivia. Because of the humidity, most floors are made of ceramic tiles. Here few homes have wood or parquet flooring because these tend to mold or twist and are very problematic. In Western (Andean) Bolivia wooden floors are very common. The same is true for carpeting, which most Americans are very accustomed to. Don't underestimate ceramic tiles and parquet. There are advantages to tile and parquet floors: they are very easy to clean (a mop is all you need) and they are also preferred because they remain cool during the 9-10 warm summer months. During the 2-3 cold winter months in Bolivia, many simply extend rugs or mats throughout the house.
30-DAY CLAUSE:Over time, more and more homes and apartments are being built and offered with all amenities included. However, you should always be sure to ask about these issues prior to making a final decision. This is especially important if you plan to purchase a home. Most rental contracts are for 12 months or more. Contracts for 6 or 9 months, which are common in the U.S., are practically unheard of. Be sure any contract you enter into contains a 30-day notice clause, allowing you to move out before your contract ends without having to pay off the remaining months, if you give a 30-day written notice. Most homeowners who rent to foreigners will accept this clause. Most contain a 30-day notice for renewal clause anyway, but this is not the same as a 30-day early termination clause. If a homeowner asks you for more than 30 days notice (sometimes foreigners are asked to give up to 60 or even 90 days notice) gently remind them the law stipulates it should only be 30.
NANNIES AND COOKS:If you plan to have a live-in housekeeper or nanny (this is common in Bolivia), be sure to ask if the apartment or home has additional living quarters for them. Most houses and even apartments do have what is called a "dependencia". This is usually a very small room with its own bathroom and shower at the rear of the house that is completely separated from the home. If located within the home, it is usually behind or near the kitchen. At the very least, if you don't hire a live-in housekeeper or nanny, this can serve as additional storage space, or a room to sort laundry or iron clothing.
MAINTENANCE/GARDENING: Of course if you purchase a house you will be responsible for maintenance and gardening. However, if you rent or purchase an apartment or condominium, gardening and maintenance of the common areas are usually handled through the homeowner's association and residents pay a monthly fee. Be aware that most apartment buildings in Bolivia are actually condominia. All apartments are individually owned, so any maintenance you may need inside your unit, will be your responsibility if you own it, and your landlord's if you rent. There is an abundance of good gardeners in Bolivia. Usually you can find a good gardener by simply asking for a referral from your neighbors. Very few homeowners or renters do their own gardening. Gardeners also frequently ride bicycles through neighborhoods, stopping to offer their services. Maintenance (plumbers, electricians, repairmen) are best contracted through a personal referral. All will require you pay them in cash. Most make their living on a day to day basis and are unable to give you credit and do not issue invoices.
WHAT'S WITH ALL THE WALLS?: You'll notice most homes in Bolivia are surrounded by high walls. This is of course for security; however, Bolivians are also very private about their family matters and would probably prefer walled-in homes even if security were not an issue.
STYLE/ARQUITECTURE: The Spanish colonial style of home is very popular in Bolivia, although rather than being several stories high they are usually only one or two stories high and spread out. Even if the home is not built in this style, chances are you'll have a terracotta tile roof, like almost everyone else. If you want a house with character, look for one with hand carved staircases, railings, or wrought iron fencing, door handles and lanterns, and other such details. You'll find a lot of homes are painted in bright colors like mustard yellow or coral. You'll also find many enjoy interior courtyards which are typical of Spanish colonial homes.
SWIMMING POOLS: If you can rent a home with a swimming pool, you'll probably use it frequently in Eastern Bolivia and hardly ever in cold Western Bolivia! It'll be a great home to entertain in as well, since Bolivians prefer to entertain outdoors. There are reliable and comfortably affordable pool cleaning services or you can buy all the pool cleaning supplies you need at one of our giant do-it-yourself home stores as well as many "ferreterías" (tool stores).
BUILDING ONTO A RENTED HOME: As anywhere else, if you plan to do some interior decorating, additions, or building onto a home you rent, you need written authorization from the owners. You should discuss this point BEFORE you sign a contract to avoid disputes later; however, if you didn't, you must respect their decision as you'll have to return the home to them in the same condition as when you first moved in - even if the condition you are leaving it in seems BETTER to you than when you first rented it out, the homeowner may not agree.