The following are some famous fashion designers, models, beauty queens and other fashion and beauty personalities in Bolivia. You can read about more famous Bolivians by visiting our
Famous People from Bolivia
home page where you'll find many other categories. You can ask questions about any famous Bolivian person or
add another famous person from Bolivia
.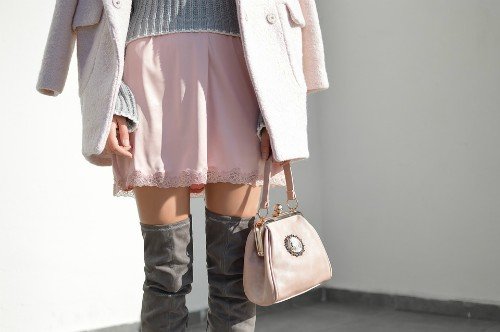 Beatriz Canedo Patiño
A fashion designer born in La Paz, she studied fine arts and fashion design in France and later moved to New York where she dedicated her time to designing suits made from alpaca fibers. She was successful with her first collection and came to be known as the "queen of alpaca" by the U.S. press. In Bolivia she established her own company called Beatriz Canedo Patiño Alpaca Design, owns two boutiques, and exports her sought-after clothing to many countries in the world.
Liliana Castellanos
A famous fashion designer born in Tarija, she studied design in Argentina. Like Canedo Patiño, she specializes in pure alpaca fiber clothing although her style is very different. She also owns her own company, which carries her name, and exports her fashion worldwide.
Rosita Hurtado
A famous fashion designer from Santa Cruz de la Sierra, she is one of the few Bolivian designers who has participated in international fashion weeks. She lives in the United States where she is known for dressing movie stars and other celebrities.
Erika Weise
A fashion designer born in Santa Cruz de la Sierra, she has been working for over two decades, mostly in haute couture. She is one of the referents for national fashion. She studied first under her mother, who was also a seamstress, and then overseas. He has dressed local celebrities, beauty queens, and Carnaval queens.
Tery y Keny Gutiérrez
Both famous fashion icons were born in Santa Cruz de la Sierra and began their fashion careers at a very young age as their mother also was, and continues to be, a seamstress. For over ten years these sisters were considered two of the best needle and thread artists both in haute couture and as designers of the Carnaval floats. Tery passed away in 2007 and Keny continues her work alone.
Gloria Suárez de Limpias
A stylist and businesswoman, born in Santa Cruz de la Sierra in 1946. She began as a hairdresser in a small salon she owned herself and it rapidly grew. She acquired the rights to organize the Miss Santa Cruz and Miss Bolivia contests which, until then, had been carried out in the form of popular elections. She later also purchased the franchises to the most important worldwide competitions including Miss World and Miss Universe to which she sends Bolivian representatives. She also owns her own beauty academy where she trains models and beauty queens.
Rosario Rico Toro y Desiree Durán
Two beauty queens who have made it as far as the top ten in the Miss Universe contest. Rosario is from Cochabamba and made it to fourth place in the 1990 Miss Universe contest. Desiree is from Santa Cruz and placed sixth in the 2006 Miss Universe contest. Rosario did not continue to model when her reign was over and currently resides in the United States where she is a businesswoman in furniture and interior design. Desiree continues to model sporadically, but at this time works primarily as a TV presenter.
Carla Morón
A model and beauty queen from Santa Cruz, she started modeling in her teens in one of the first model agencies in the city, and became one of the most recognised in the beauty and publicity industry after winning second place in the Miss Santa Cruz contest, and later the Señorita Bolivia in 1995, which made possible for her to represent Bolivia in the Miss World pageant, being one of only two Bolivians to be ranked amongst the ten semifinalists. She's won numerous other beauty pageants locally and in Latin America, starred in famous nationwide ads campaigns for several companies, becoming the first Bolivian model to do an artistic nude in the country in 2005. She was one of the few selected by fashion photographer Manzoni for the top models Magníficas. She is retired since 2007, and now works as a television host.
Verónica Larrieu
Another member of the Magnificas agency, this model was born in Santa Cruz, and like many of the country's celebrity fashion models, she started as a beauty queen, winning the Miss Santa Cruz and then the Miss Bolivia contests in 1997. She represented the country in the Miss Universe pageant, although she wasn't as successful as other representatives. Her career as a model was long and successful, she was selected for a special by Esika cosmetics corporation about outstanding women in fashion and television in all of Latin America, and had a role in the national movie "En busca del Paraíso" (In search of Paradise). Since retirement from the catwalks, she works as a TV host and fashion critic.
Alvaro Alarcón
A native of La Paz, he is a hairstylist and make-up artist that emigrated in his teens to the United States to train as a stylist in the academy of celebrated hairdresser Vidal Sassoon in New York. In that country, he created his own beauty studio, and soon started working for famous designers such as Oscar de la Renta, Carolina Herrera, Marc Jacobs and Louis Vuitton, for photo-shoots for magazines US Weekly, Vogue, Vanity Fair, Elle, Harper's Bazaar amongst others, as well as numerous other designers in Fashion Weeks in the US and Europe. He has also been in charge of make-up for movie stars Philip Seymour Hoffman, Hilary Swank, Charlize Theron, Teri Hatcher, Jennifer Aniston, Eva Longoria, Minnie Driver, Daryl Hannah, Courteney Cox and Sharon Stone, as well as top models like Kate Moss. He currently lives in the United States, working mainly for model agencies and beauty parlors, and has occasionally come to Bolivia to hold workshops on make-up and styling.
Ingrid Hölters
She is from Santa Cruz, and started designing clothes with her characteristic fashion style in Brazil whilst visiting a fashion fair. Inspired by a center in Rio de Janeiro dedicated to fashion with traditional homemade textiles, she created her own brand with the help of women who spun the fabrics in their homes. Back in Bolivia, she took the characteristics of the indigenous textiles from the Chiquitania region in Santa Cruz, and incorporated the richly embroidered flowery patterns of the Chiquitano indigenous peoples into her Haute Couture collections for men and women. As a result, she made popular the Chiquitano shirt that politicians and impresarios from the Eastern states wore in contraposition to the same style with Andean textiles and patterns popularized by President Evo. Currently, she works in her native city, presenting collections for the local Fashion Week and the national BoliviaModa show.