ESPAÑOL
Welcome Expats in Bolivia! I'm Charis, the owner of BoliviaBella.com and
Bolivia Expat Services
, providing relocation and destination services in Bolivia.
I grew up in Bolivia. My family moved here when I was just 9 years old. Even after over 30 years of living in Bolivia, I still wonder sometimes if I could spend the rest of my life here. You can read more about me here.
Some of you are looking for a place to do that. You want to restart your life, set up a business, or retire. But not everyone moves to Bolivia permanently... others will be spending just a few years in this country. Either way, it's a big decision, and given how difficult it can be to make such a choice simply by reading books or browsing through websites, I and the other expats who live in Bolivia understand the questions, doubts, concerns and maybe even fears that you may have. But... fear not! You've got us!
I hear from a LOT of expatriates that they'd like to find a way to meet more foreigners who are living in Bolivia. Because BoliviaBella is your online expat community, we are always looking for ways to help incoming foreigners meet others so you can get off to the right start, and as easily as possible. Here's how!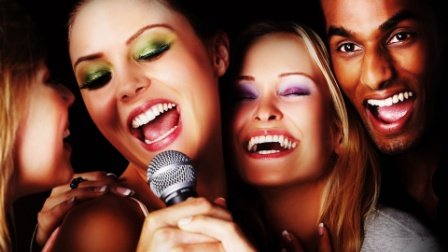 4. Make friends at expat events in Bolivia!
I'd like you to know about InterNations, an online expatriate community for people living and working abroad. InterNations organizes local events for expatriates all over the world, including Bolivia. Once you register on InterNations, you'll be able to find out about local events that are held for expats in Bolivia and begin making friends. It's free to join! All you have to do is register online to be sure you receive alerts each time an expat event is organized. Local expat Stacey Roush is the coordinator of the expat meet-ups in Santa Cruz, and along with her awesome friend Sonia Alpire Suarez, they have been organizing some very fun social events. A short personal message from Stacey: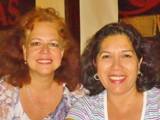 "I knew I wanted to meet expats once I came to Santa Cruz. From experience, I know that expats are adventuresome souls, interesting people with stories to tell! In addition, they are kindred hearts to me. Leaving one's country behind to forge a new life in a foreign land requires courage, persistence, and patience for learning so many cultural details. Anyway, I always expected I would create friendships with English-speakers; what I did not know was that InterNations was not yet organized in Santa Cruz, and was actively looking for a leader, or two. Long story short, I volunteered myself and my friend, for purely selfish reasons; to create a community of camaraderie for us and others of "global minds." InterNations has meetings around the world in over 350 major cities. Find your local chapter at: InterNations.org.

5. Get to know us even before you arrive!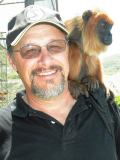 Geddy Hankins is an expat who made the move to Samaipata, in the Andes foothills near Santa Cruz, Bolivia. As you can see, he's enjoying it. Sometimes you have to be proactive to ensure your success and happiness. Geddy began researching many months prior to leaving the USA for a life in Bolivia. He tirelessly reached out to other expats in Bolivia and established lines of communication with us long before arriving. Geddy also started an Expats in Bolivia Facebook group. It's a good place to ask questions and make friends, even before you arrive! The group is a discussion forum for all expats living in Bolivia. Only members can see each others' messages. We share information about expat living, working, traveling, immigrating, retiring, eating, drinking, surviving, buying, selling, building, peace, love, harmony, sustainability, helping, health, brotherhood (and sisterhood too!), flexibility, the environment, indigenous causes, energy, coffee, wine, beer, chocolate... all that is good and unique about Bolivia.
Finally: Please visit Bolivia Expat Services to learn more about how we can help you before your arrival with Bolivia relocation advice, upon arrival with destination services in Bolivia, and while you adjust to your new life in Bolivia, by helping you obtain residency and more.