Buenavista Bolivia is located 100 kilometers from
Santa Cruz
and was founded on November 16, 1694 by Jesuit priests. The town sits atop a hillside, with a view of the lush jungles all around it. Currently it is considered a tourism reference center due to its strategic position and also because of the services it offers. The town is also an entrance point to the
Amboro National Park,
one of the country's most important protected areas due to its outstanding conservation value.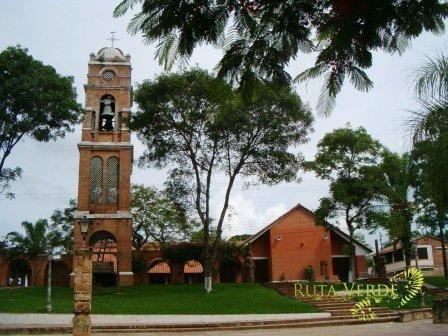 The town offers a pleasant colonial atmosphere and one can visit the main plaza, its Jesuit Museum and purchase handicrafts made from a natural fiber known as Jipi Japa. On the outskirts of town one can visit the camps of Macuñucu and La Chonta, both belonging to the Amboro National Park, which have waterfalls, natural swimming pools and guided interpretation trails offering the opportunity to observe the park's flora and fauna.
Just a short distance from the town you can bathe at the a "balneario" (swimming and spa) on the Surutú River, or try the Buena Vista Eco-Resort where you can swim, ride a horse, play soccer or tennis, play billiards, enjoy an amazing meal. About 10 kilometers North you can have an outdoor lunch on the shores of the Yapacaní River - try armadillo, wild boar, or something else exotic you haven't tasted before! There is also a lagoon called Laguna Madrejones where you can enjoy outdoor activities and a beautiful view.
The town offers offers various types of lodging ranging from five-star hotels to simple lodging facilities as well as camping areas. See a list of Buena Vista Hotels. For more information on this and many other amazing tours in Bolivia contact Ruta Verde Bolivia. Owners Gijs and Maria Eugenia speak English and Dutch.