Making Samaipata travel plans? It's known as the Little Switzerland of Bolivia. Use this checklist of things you need to know about Samaipata when planning your trip. Use the links above and below for more information on hostels and hotels, tours, photos, maps and more.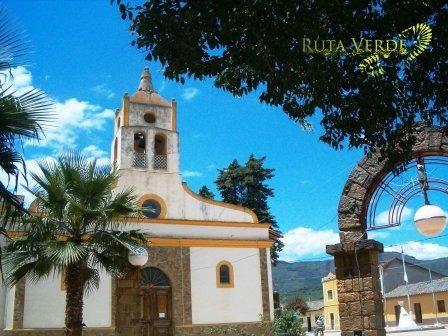 Before you go
1. Samaipata is a small town nestled in a valley in the foothills of the Andes. It's a 2-3 hour trip by car from Santa Cruz de la Sierra, Bolivia's largest city. Read more about the origins of it's main attraction the Samaipata Fort here.
2. Samaipata enjoys cool, temperate weather. Be prepared for hot days and cold nights. Dress in layers so you can be comfortable throughout the day.
3. Samaipata is a favorite weekend spot for locals too. Make your reservation at Samaipata Hostels and Hotels a few days in advance.
4. When it rains the Drive to Samaipata can be foggy and slippery. Drive carefully or ask your driver to do the same.
What to take
1. Sunglasses. Although Samaipata has a temperate climate the sun can be harsh at midday.
2. Sun block. On sunny days, even if it feels cool, you can get a sunburn.
3. Bottled water. You can also purchase bottled water easily in stores. However, take some for the drive.
4. Warm clothing. As you go up in altitude the weather cools and since Samaipata is in the mountains, it cools quickly when the sun goes down. Although it may be warm during the day, nights are very cold. Dress in layers.
5. Insect repellent. In Samaipata most attractions involve hiking, trekking, horseback riding, biking, and other outdoor activities.
6. Cash Samaipata has a credit union called Cooperativa La Merced where you'll be able to use your credit card but there is no ATM (automatic teller machine).
7. Rain jacket Samaipata does get fog and rain quite often, especially during the rainy season (roughly November to March). The town is located at just over 1600 meters above sea level in the cloud forest.
8. Proper cellphone. If you plan to bring your international cellphone, you should know Bolivia uses a different system than many countries. Read more about that below. In addition, cellphone signals are sometimes weak in Samaipata.
9. Cameras, batteries, battery chargers, cellphone charger, electric current converter and if you use a digital camera, extra memory cards. The electricity in Samaipata is 220.
You can find some of these along with other important items and accessories such as backpacks, adapters, etc. in our Pack it Up! Shop
When to go
Samaipata is located at 1650 meters above sea level. The weather is cool in the morning, can be warm to hot at midday, and cools off again at night. Air conditioning is almost never needed here. During the rainy season rain and fog can be sporadic or last for days. The average annual temperature is 21ºC but temperatures can vary between 25ºC and 15ºC. During the winter (June and July mostly) the climate can be colder, as Bolivia sometimes experiences "surazos" which are bone-chilling winds that blow north from Argentina dropping temperatures by 10-15 degrees overnight.
Click here to see the weather in Samaipata today and for the next 15 days. Click here to see more about the climate in Bolivia.
Tourist Information
1. The electricity in Samaipata is 220V.
2. There is only one bank (a credit union) in Samaipata. It accepts credit cards but there is no ATM. Here's more on Bolivian money.
4. There is an ENTEL international calling center with fax and internet service and an internet café on the main plaza in Samaipata. Here's how to place phone calls in Bolivia.
5. Samaipata is very safe. However, by law you must carry your documentation at all times.
6. Most tour operators speak at least language other than Spanish. Because so many hostels and tour operators are foreign-owned you'll find someone who speaks, Dutch, German, French or English.
7. Samaipata has a small hospital, several dentist, pharmacies, doctors, and a veterinarian.
8. There is a Tourist Information office right on the main plaza.
9. Samaipata has a large foreign resident community and lovely hospitable locals. You will always find someone to help you out or inform you.
10. If you need to do laundry, contact the Tourist Information office on the main square or call them at 944-6293 locally. Michael Blendinger Tours also offers laundry services for Bs. 25 per load. Contact them at 944-6227 locally.
How to Get There from Santa Cruz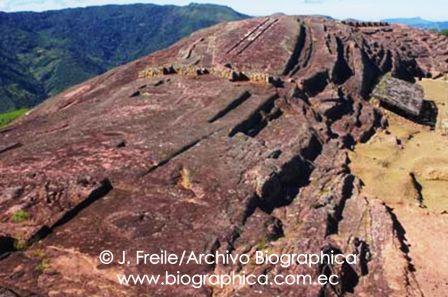 GOODISH
Go to Calle Omar Chavez near the Ramada Market and first ring (known as Avenida Cañoto or Primer Anillo). About 1 block down from the Tahuichi Aguilera soccer stadium. Ask for the EXPRESO SAMAIPATA taxis. (Phone number 333-5067 locally).
These are taxis that go back and forth to Samaipata every day, all day long. If the road is in good condition (sometimes there are rockslides) they also travel at night. The trip, on a good day or night, takes 2 and 1/2 hours. If the road is in poor condition, it's foggy, or it's raining, it can take up to 4.
The Expreso Samaipata taxis cost Bs. 25 per person, each way. They line up and wait until they've filled a taxi with 4 or 5 passengers, then leave.
If you want to take one exclusively, you pay Bs. 100 each way. Taking one exclusively means you can take the cab by yourself and stop anywhere you want to along the way. If you travel with others you cannot stop to take pictures. If you travel exclusively, the driver will stop as many times as you like and also stop at the Fuerte (the ancient fort) and will wait up to one hour. From the Fort to the town of Samaipata the distance is 10 Km.
BETTER!
Call the EL FUERTE TAXI company (359-8958 locally in Santa Cruz). They are located on Calle Arumá. You go up Avenida Grigotá one block past the 2nd ring (Segundo Anillo). At the first corner, you take a right. They will pick you up too - so call first. Depending on where you are in the city, they will add Bs. 10-15 to their price for the pick-up.
They also charge Bs. 100 if you pay for them to take you exclusively and Bs. 25 per person if they wait to fill up with 4-5 passengers before taking off. EL FUERTE TAXI COMPANY is recommended by Finca La Vispera, a Dutch-owned herbivorium and one of the nicest places to stay in Samaipata. Owners Pieter and Marga are super nice!!! El Fuerte has good service and their employees are really nice and friendly on the phone. They will stop at Las Cuevas on the way to Samaipata if you want them to as well, and will wait up to one hour there too.
OTHER OPTIONS
Also on Omar Chavez No. 111 in Santa Cruz (near Alojamiento Katy) you'll find Expreso Rápido mini-buses to Samaipata. They leave every day and take you straight to the main plaza in Samaipata. They're cheap but tend to be uncomfortable and crowded sometimes. Phone: 336-2312 locally.
Expreso Moro Moro is a minibus that leaves every day between Santa Cruz and Samaipata for only Bs. 15 (about $2 dollars). Phone: 355-5171. You'll find them at Pasaje Arumá No. 7 and the 2nd ring (that's near the Urbarí neighborhood). Be careful in this area. It's where drug addicts like to hang out - they sleep and get drugged in the water channel on the 2nd ring and frequently bother motorists and pedestrians.