Bolivia private universities, schools and institutes abound as
public education in Bolivia
is of relatively low quality. Over the past years, the lack of alternatives for a good quality education, and rising costs of sending students to better universities in the overseas, has led private investors, both Bolivian and foreign, to establish more and more private institutions in Bolivia. Today there is a surprising number of
private schools
, private vocational
institutes and academies
and private universities in Bolivia, which are called "universidades privadas" or "universidades particulares" in Bolivia.
Contrary to other countries, in Bolivia it is usually easier to get into a private university than a state university. The public Bolivia education system requires entrance exams that are very difficult and competitive, not because the public universities are of good quality, but because they lack the infrastructure to accommodate the thousands of students who graduate from high school each year. Sometimes, even when students do pass the university entrance exams, the university does not have room for them and they must wait another semester or year to be allowed to study.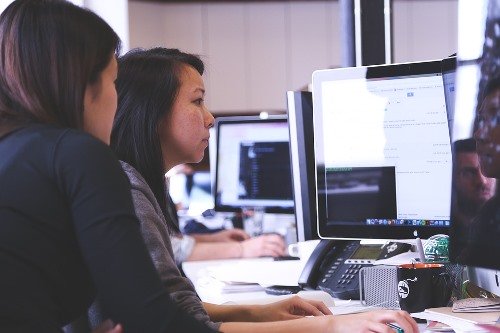 Private universities may have their own difficult and competitive entrance exams and requirements. Most offer a good range of 4-year degrees at the undergraduate level, a reduced list of post-graduate programs, and other shorter programs for which certificates or diplomas are issued. In addition, many private universities in Bolivia have agreements for exchange student programs with universities overseas.
Note that many universities offer short study programs they call 'maestrías'. These are not Master's Degrees. They are usually short courses, or workshops ranging from just one class to several weeks of classes for which a diploma or certificate will be issued. They are not comparable to a Master's Degree. In Spanish, master's degree courses are referred to as "pos-grado".
Because most of the private universities in Bolivia were established by the Bolivian business community, there is a high degree of collaboration with business institutions such as the Chambers of Commerce and Chambers of Exporters and they offer a very high number of extracurricular lectures, workshops, panels and work groups designed to provide students with the opportunity to gain work experience and make business contacts early on. Because students are exposed to networking with local and international businesses and business leaders early on, it isn't unusual for recent university graduates to be offered high level management jobs or to start their own businesses. Public universities, on the other hand, offer few to none of these opportunities.
Bolivia is a very entrepreneurial country, especially in the department of Santa Cruz. The business mentality is ingrained in students early on during their elementary and high school years. More business students graduate with the intent to start their own businesses than to seek jobs in other businesses, or consider working for others as a necessary first step to eventually owning their own company. This is an understandable mentality in a country in which good jobs are hard to come by and the average monthly salary is about $300 dollars.
In Bolivia, private institutions are working very hard to provide undergraduate and post-graduate exchange programs with U.S. and European universities that are accredited by both parties. Many students start out in Bolivia, then transfer to universities or go on to graduate schools in other countries, so it is becoming necessary to ensure Bolivian universities offer programs accredited in other countries. The same phenomenon is occurring with Bolivia's private school system.
Private universities in Bolivia are very affordable if you compare them to the cost of education in the U.S. or elsewhere, but are considered very expensive in Bolivia. Typically students at Bolivia's private universities are from the middle class that can afford to avoid sending their kids to Bolivia's poorly-run public universities, but cannot afford to send them overseas. Those wealthy enough to afford to, still usually prefer to send their kids to universities in the U.S. or Europe. Public universities are affordable, but books and materials must still be covered by the students and their families.
Bolivia's private universities are also very popular among thousands of foreign students from neighboring countries such as Argentina and especially Brazil because they provide a good quality education but at much lower prices than in these countries. Many private universities in Bolivia have foreign professors from countries such as Spain or Cuba.