Susana Castillo López is an accomplished Bolivian-born artist who has won awards and accolades and exhibits her work in various countries. She studied art and interior design in the U.S. and Spain. I first met Susana when she was in Santa Cruz in August 2008, exhibiting her works at the monthly arts fair promoted by the Prefecture of Santa Cruz and the
Museum of Modern Art
and I was really privileged to spend some time with her and actually view her originals. (You can too! Just contact Susana directly through the email form below.) Susana is now working with wood carving and painting, glass and wood boxes, silver and tin embossed and etched boxes and figures, and many other forms of art.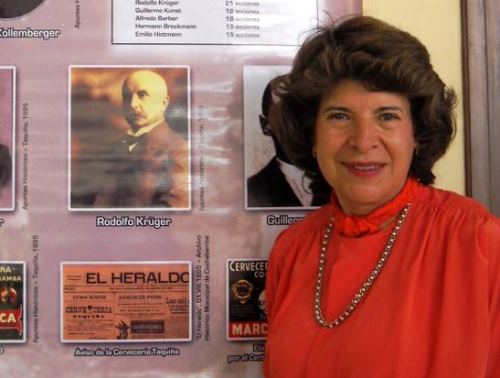 She was born in La Paz, Bolivia and attended the Mariscal Braun German school during elementary and high school, then went on to study art at the Universidad Mayor de San Andres School of Architecture in La Paz. She then obtained a B.A. in Art and Interior Design from the University of Texas in Austin. From there she moved to Madrid, Spain where under the tutelage of Master Eduardo Peña she specialized in portraits at the "Artrium" Academy of Arts. Further on, she attended the Scottsdale, Arizona School of Artists where she studied under Canadian portraitist Harley Brown.
Since 1989 she has participated in over 60 individual and collective exhibits, some in Bolivia and others in Argentina, Peru, the United States and Spain. She paints with watercolor, creates bronze and clay sculptures, is also an accomplished photographer, and works with other materials as well, such as ceramics, wood, glass, and tin.
In Arizona and Florida she has received numerous awards for her portraits and sculptures. In Bolivia she has won first place in national photography contests and for posters she created for publicity campaigns. Because her work appears on so many cards and postcards, she is also well-known in several continents.
Among some of the over 160 portraits she has been commissioned to paint is that of Pope Benedict XVI and she has also painted or created works of art for several national and international authorities, including Bolivia's current President, Evo Morales Aima.

https://youtu.be/kliR84hzS98
All of Susana Castillo's works of art and artistic creations are copyrighted through Administrative Resolutions awarded by the National Intellectual Property Service of Bolivia (SENAPI), under the Ministry of Production and Enterprise of Bolivia.
Visit Susana's studio gallery in La Paz to watch her at work on her next creation: