The specific purpose visa (
known in Spanish as the visa de objeto determinado
) is the visa you will use if you are traveling to Bolivia for the specific purpose of applying for residency. You will
not
use this type of visa if you will be visiting Bolivia as a tourist. Click here for instructions on how to apply for a
tourist visa
.
Foreigners who wish to live, work, do volunteer work, do business, or retire in Bolivia, must enter the country on a specific purpose visa, which must be obtained prior to travel from a Bolivian consulate in your country or general region. There are several types of specific purpose visas (listed below, near the end of this article). Choose the one that most closely fits with your purpose for moving to Bolivia.
Full Text of Bolivia's Immigration
Law and Regulations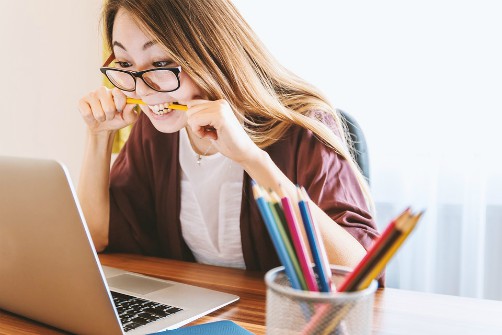 The specific purpose visa is a travel visa only. It simply allows you entry into Bolivia for the specific purpose of applying for residency. It does not automatically grant you residency, nor authorization to work here legally.
The specific purpose visa is valid for 30 days only, and is calculated as of the date on which you entered Bolivia (not the date it was issued to you by a Bolivian consulate). During those 30 days you must initiate and complete your application for residency at a local Immigration office. If you are unable to complete your residency application within the allotted 30-day period, you may apply one time for an additional 30-day extension. There is an extra cost for the extension.
Bolivia has created 3 lists of countries with different rules for visas. Citizens of the countries listed in Group 1 do not need a visa to enter Bolivia. Group 1 foreigners can enter Bolivia and initiate the residency application process directly. Citizens of the countries listed in Groups 2 and 3 are required to obtain a specific purpose visa from a Bolivian consulate prior to traveling to Bolivia and must show it to officials upon arrival.
Visit the Bolivian Government's Immigration Website, and click on About the Institution at the top of the page, then click on Stays on the right side of the page. Find your country's flag or click on Others to see the requirements for your country.
How to Apply for the Specific Purpose Visa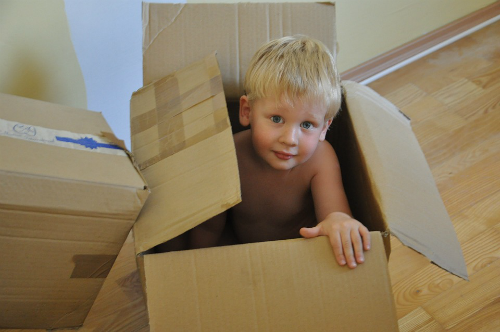 Group 2 and 3 foreigners: in order to obtain the specific purpose visa to travel to Bolivia, you will be required to present the following documents to the Bolivian consulate in charge of your country or region:
1. Completed application form. You can download the specific purpose visa application form here, print it, and fill it out.
2. Valid passport or travel document with a minimum validity of 6 months. This means your passport must not expire for at least 6 months from the date you enter Bolivia.
3. One recent 2" x 2" passport type photograph, solid color background.
4. Application fee per person (check with your region's Bolivian consulate for the current fees as they increase from time to time).
5. Letter of introduction explaining your specific purpose for wanting to seek residency in Bolivia. In your own words, explain why you are choosing to move to Bolivia and how you plan to make a living or provide for yourself and family. If you have been hired by a company to work in Bolivia, they will need to send a letter stating that.
6. Photocopy of plane ticket or itinerary (does not need to be round trip... the requirement for a round trip ticket is for tourists only).
7. Bank statement or equivalent that shows economic solvency. (Please note that the validity of the document should be for at least the travel period). This is required in order to demonstrate that you have sufficient funds to ensure you will not become indigent while in Bolivia.
8. Certificate of good conduct or police record (if you have no criminal record, your local police station should issue a certificate of good conduct which states you have no criminal background).
9. Additionally, if you will be traveling to a tropical area in Bolivia, you should get a yellow fever vaccination. You can include a copy of the vaccination certificate with your visa application or take it with you to show to immigration officials upon arrival at the airport (most of them never ask to see it).
The specific purpose visa has a cost of approximately Us$85.00 per person (this can vary from country to country), and can be paid by credit card or money order payable to the Bolivian Consulate. No cash will be accepted.
All of these documents must be presented in person or mailed to the Bolivian consulate, along with your passport.
If you process your specific purpose visa by mail, you must also download (from the consulate's website) a credit/debit card authorization form to pay for the visa. Print it, fill it out, and send it in. The safest way to send your passport is by registered mail or courier.
If you process your visa by mail, you will also need to include a self-addressed, postage pre-paid courier envelope (such as FEDEX or DHL) included in your package. The consulate can then use it to return your passport to you with the visa sticker adhered onto one of its pages. It is important the return package be paid with "tracking" to ensure your passport doesn't get lost in the mail.
Applications for the specific purpose visa that are incomplete or illegible will cause the consulate to return your package and passport to you, unprocessed, and you may lose the fee you paid.
You must apply for one specific purpose visa for each adult and each child traveling with you, as each person must have their own passport.
There are several other specific purpose visas for which you may apply, depending on the reasons you have for wishing to remain in Bolivia:
How can I locate a Bolivian consulate?
The website of the Bolivian Ministry of Foreign Affairs (known as the Cancillería) has a page which contains a list of
Bolivian consulates and embassies
worldwide.
What should I do if there is no Bolivian consulate in my country? If there isn't a Bolivian consulate in your country you must find the one that is responsible for your general region. Often embassies and consulates are assigned blocks of countries.
Click here for a list of Bolivian consulates and embassies in English-speaking countries. For Bolivian embassies and consulates in other countries, please refer to websites such as embassy-finder.com, embassy-worldwide.com, embassyworld.org, and others. Search for Bolivian consulates first. Most countries station an embassy and a consulate in foreign countries. Consulates (not embassies) do the work of issuing visas. Embassies will only issue visas if there is no attached consulate.
What if I can't travel to the nearest Bolivian consulate? Bolivia's consulates are prepared to process your specific purpose visa application by mail. Contact them by phone, fax, or email before you mail your application to ensure they give you the most recent information you'll need. Then, prepare all of the documentation required and mail it to them, following the instructions above.
What if I need more than 30 days to apply for residency? Once you arrive in Bolivia and begin your residency application process, if your application for residency is delayed for a valid reason, and you cannot complete the application procedure within the allotted 30-day period, you can request that your specific purpose visa be extended one time, to allow you an additional 30 days in Bolivia. You will pay an additional fee of approximately US$85.00 per person each time you extend it for 30 days.
What should I do if I do not want to get a yellow fever vaccination? If you or your doctor feel that getting a yellow fever vaccination might be hazardous to your health, your doctor should write a letter to this effect, stating that he/she recommends against the vaccine, and stating the reasons. The vaccine is only required of those traveling to tropical areas.
Why do I have to present my bank statements for a visa? The Bolivian government wishes to ensure, and you must prove, that you have sufficient money to live on while in Bolivia. There are no social programs in place in Bolivia to assist foreigners who can't make it on their own.
What is the minimum amount of money I need to prove economic solvency? There are no minimum or maximum set amounts required. Basically, you are being asked to prove that you have enough income to live on while you reside in Bolivia. If you've been hired by a company to work in Bolivia, the company should provide you a letter confirming your employment and salary. If you plan to be self-employed in Bolivia, you should describe the type of company you plan to set up, how much you will invest for start-up, and how much income will be available to you to live on until your company starts generating profits. The amount of money in your account must be sufficient to back up your statements/claims.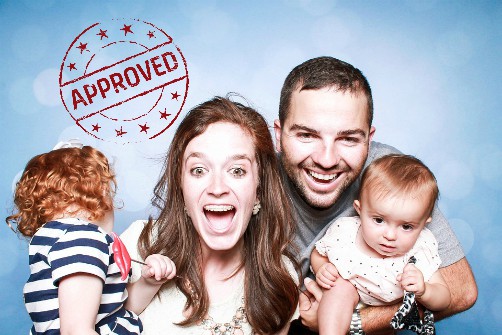 What if I am planning to live or retire, but NOT work, in Bolivia? You are not required to have a job or start a business in Bolivia to be granted residency. If you do not plan to work at all, you must demonstrate that you have sufficient savings, or that you are earning sufficient income from elsewhere, to sustain you during the time you live in Bolivia. Your bank statements serve to prove this. Typically, you will be asked to show a minimum of 6 months of recent bank statements.
If I have a police record, will I be denied the visa? It depends on what is reflected in your police record. Consulate officials will make a determination on an individual basis.
If I am married to a Bolivian, do I need a specific purpose visa? If you have not already been granted residency in Bolivia, you (but not your Bolivian spouse) must individually enter on a specific purpose visa and apply for residency.
If I enter on a specific purpose visa, can I apply for Bolivian citizenship? No. You must first live in Bolivia for a minimum of 3 consecutive (uninterrupted) years prior to being allowed to apply for Bolivian citizenship (2 consecutive years if you are married to a Bolivian national, have a child born in Bolivia, or have done military service here).
If I enter on a tourist visa can I apply for residency? The answer to this question was "no" until just recently. Today, the Bolivian Immigration Service is making an exception to this rule for some foreigners, but not all. Foreigners from visa group 1 do not need a tourist visa or specific purpose visa. Foreigners from groups 2 and 3 may be issued a specific purpose visa (if they entered on a tourist visa) only in very exceptional cases. Each case is now reviewed on an individual basis. Therefore IF Migración officials determine they will make an exception for you, they will charge you a hefty amount to void your tourist visa and issue you a "specific purpose visa" (the visa you should have used to enter Bolivia if your plan was to apply for residency). The specific purpose visa costs approximately US$85.00 per person when you apply for it before traveling to Bolivia. The cost to issue you one in Bolivia, and void your tourist visa, is approximately US$365.00 per person.
Disclaimer: We do everything possible to keep the information on our website pages updated and current; however, immigration laws can and do change at any moment. We recommend that you always inform yourself within the days prior to applying for a visa to ensure that you are aware of any changes to the rules and requirements for citizens of your country.
How to Apply for Residency
If you have further questions regarding the specific purpose visa, you may post them in our public Bolivia Visa Forum. Other members of the public may or may not respond to your questions. If you have questions regarding residency, you may make use of our Question and Answer Service.