Want to learn Spanish in Sucre? The Bolivian German Cultural Institute, or
Instituto Cultural Boliviano Aleman
of Sucre, Bolivia is a non-profit institution when you can learn Spanish in Sucre. Quechua classes are also offered here. In addition, the institute has a library, a boarding house, a café called the KulturCafe Berlin, an EcoMuseum and houses the Honorary Consul of Germany. They also teach German. Italian, Portuguese and Quechua.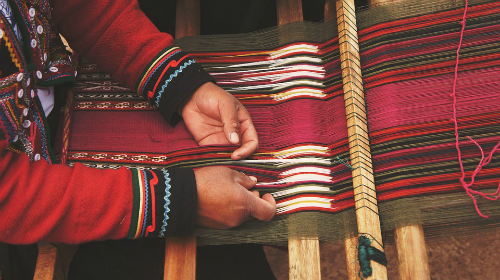 The Bolivian German Cultural Institute offers primarily language learning services and cultural exchange. Here you can learn Spanish in Sucre (or Quechua too) at a very reasonable price, especially if you are able to form a group of 2 or more. The institute will have you take a placement exam to see at what level you are at, and you must commit to a minimum of 12 lessons. You'll be offered 1 free lesson for every 16 hours you study. Each lesson is 45 minutes long and you can choose from 8 lesson times each day. Aside from just learning Spanish in Sucre you can also participate in some of the activities the Bolivian German institute offers as part of its cultural exchange program, including tours, concerts, dancing and cooking lessons, and more.
The institute can arrange for accommodations for you either at one of the hotels with which they have contracts for special pricing, with a local family, or at the rooming house located inside the institute itself.
The library at the Bolivian German Cultural Institute features a collection of books, magazines and videos in Spanish, English and German, and internet service.
The KulturCafe Berlin, which is managed separately from the institute, is located just next door and can be accessed from the outside or from within the institute. Those who choose to board at the institute will find that it also have a kitchen for those who wish to cook for themselves and an ample courtyard with plenty of shady tables where you can enjoy your meals. The KulturCafe offers both Bolivian and German cuisine including baked goods, coffees and teas. The café organizes cultural events such as folklore music presentations.
One of the interesting enterprises created at the institute is the Ecomuseum which is used to teach students and other audiences about the importance of caring for our Earth, and how to renew, recycle and reuse the products we use instead of throwing them away.
The institute is located 2 blocks from Plaza 25 de Mayo in Sucre and is officially recognized by the Goethe-Institut of Munich. Seminars, encounters and other local, national and international events also take place at the institute.