Senda Verde Animal Refuge - Ecotourism Resort - Los Yungas Bolivia
by Aniko Bodor
(La Paz, Bolivia)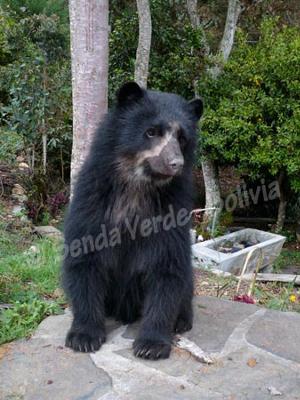 La Senda Verde is a Bolivian privately run ecotourism retreat/resort, which was started in year 2003 by the owners Vicky and Marcelo and has become one of Bolivia´s leading wilderness gateways. Imagine peace, serenity, and the relaxing sounds of nature to energize you.


It is located in beautiful Coroico, on a sheltered area 2 ½ hours (90 km) from the city of La Paz. Accessible by land, the retreat offers a diverse region of natural beauty and a true relief from traffic, noise, and other stresses of modern day life.
To provide the best care possible to animals rescued from illegal traffic in a natural environment under technical and cientific conditions.
As we are a privately run animal refuge, the help of volunteers is very valuable to keep the place running. Whether it is for 2 weeks or 2 months you are welcome here. If you have any specific skills such as Veterinary, IT, carpentry, please contact us if you are interested in helping out.
Visit: www.sendaverde.com
Contact Senda Verde to Volunteer