Salar de Uyuni tours are the No. 1 tourist attraction in Bolivia. The most important aspect when making your Salar de Uyuni travel plan is to choose a safe, reputable tour operator. There are so many companies offering tours to the Uyuni salt flats (dozens and dozens) it's hard to know which company to choose. The following are some Uyuni travel tips to help you plan and choose a tour operator.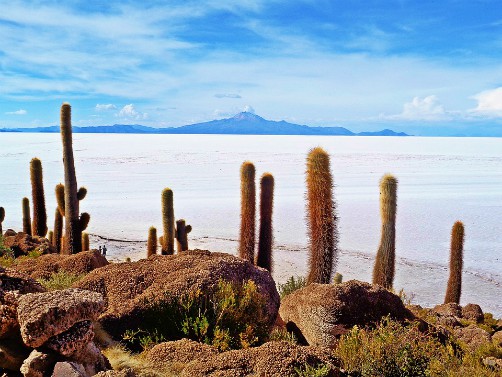 Keep this in mind before you do this tour
1. The Salar de Uyuni is 3800 square miles (roughly the size of the state of New Jersey) in size and is very remote. The town of Uyuni itself is very small. It is essential that you plan your trip carefully for your safety.
2. Read online reviews of Uyuni tour operators. Participate in online forums, read travel stories posted by other travelers, and as all the questions you need to until you feel they've all been answered. Your safety is more important than your wallet in the Salar de Uyuni.
3. Once you've settled on a few tour operators with whom other travelers have had good experiences, begin by contacting at least 4-5. Almost all Salar de Uyuni tour operators, large and small, offer the same routes and tour packages. Most will customize their tours for an extra fee.
4. Salar de Uyuni tours are truly so fascinating, beautiful and extraordinary, it's worth spending a little more for extra safety guarantees, quality service, or just a few additional amenities and comforts. The Uyuni salt flats are the experience of a lifetime. Don't skimp.
5. Keep in mind at all times that Uyuni tours are adventure tours, often referred to as expeditions. At any point in time you may be a hundred miles or more from the nearest large city. No matter how expensive your tour is, this is a rustic environment, far from food, water, electricity, internet, and medical facilities.
Read through this page that contains general tourist information including best times of the year to visit, weather and climate forecasts, how to get there, what to take with you, and more.
Salar de Uyuni tours are the experience of a lifetime and well worth it. However, this is also the tourist attraction with the most accidents and fatalities, and due to its extremely remote location, it's important you fully inform and prepare yourself before taking this trip.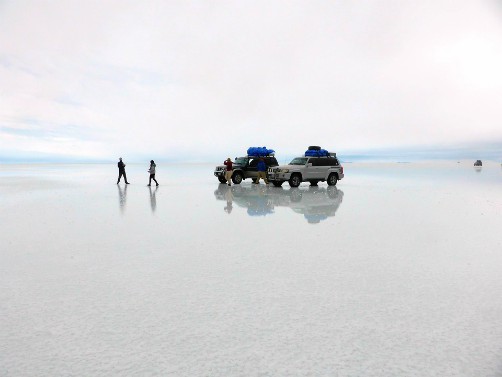 You have a right to ask these questions:
1. What type of vehicle will be provided (make, model, year) and is it possible to provide interior and exterior photos of the exact vehicle you will ride in before you agree to contract them? This may seem weird, but many tourists have been promised one type of vehicle only to be provided another (old or in bad condition) when they show up.
2. Does the vehicle have working seat belts for all passengers? Many don't. Some of the most tragic accidents have involved vehicles that had no seat belts.
3. Who will your driver be? Can they provide a photo and a copy of his/her driver's license? Can they guarantee in writing that their driver will not drink alcohol for the duration of the trip? There are stories of drivers drinking with their guests.
4. Does their vehicle insurance cover passengers in case of an accident, and if so, what is the maximum amount of coverage per passenger? In Bolivia, all vehicles must be insured, but the required insurance is minimal and covers only the vehicle and a small amount for passengers. In addition, insurance companies often do not provide coverage immediately. Usually victims of an accident who must seek medical attention have to pay a hospital in cash first, then file a claim for a reimbursement from the insurance company, which can take up to 30 days.
5. What type of communication equipment will your driver/guide have in order to communicate with the company if anything happens to the vehicle? There are large areas where there is no mobile phone coverage and no internet service.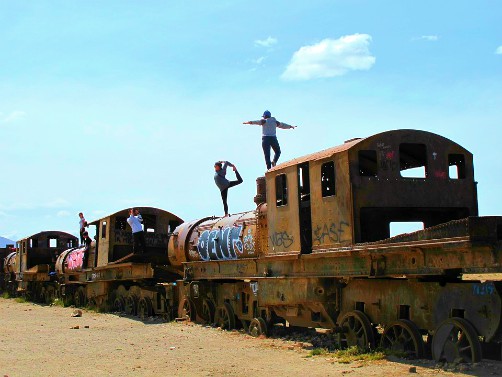 6. What other types of safety equipment will the driver/guide have? For example, is the vehicle equipped with a fire extinguisher? First aid kit?
7. Ask what other types of equipment will be provided for you and what you need to bring. For example, some Salar de Uyuni tours provide rubber boots for you, others don't and you have to bring your own.
8. The salt is very damaging to vehicles. Breakdowns are not uncommon. Be sure to ask the tour operator how much you will be refunded if the vehicle breaks down and you are unable to complete your trip. Don't assume you'll get a refund. Refunds and returns are not a part of the way of life in Bolivia. Ask the tour operator to give you a guarantee, in writing, and agree with them on a specific amount to be refunded to you if the trip is cut short for any reason. Do this before you book.
9. Most 2-5 day tours include a driver and/or guide, and a cook, leaving room for 4 passengers in the vehicle. Be sure they provide, in writing, a full list or menu of the food and water to be provided by them as part of the cost. Usually they will provide 2 bottles of water per passenger per day. Once you know the menu, equip yourself with additional snacks and water.
10. Be sure to ask if your guide speaks English or another language. In the Americas and Europe we assume tour guides will speak at least 2 languages, if not more. Not so in Bolivia. Often the guide speaks nothing but Spanish. When a company's guides speak only Spanish, the company usually offers to bring along a translator to travel with you, but will charge an extra fee and that's another extra person occupying one of the seats in the vehicle.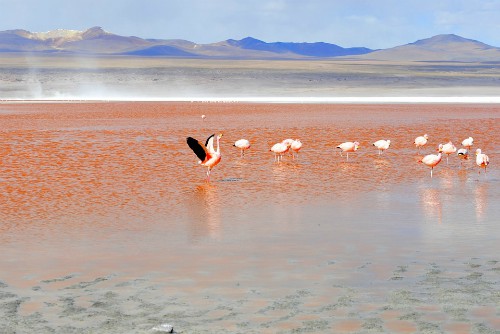 11. Sometimes companies will form a caravan with several vehicles and what you thought to be a private tour just for you, will turn into a large group tour. Be sure you discuss this with the tour operator. If you don't want to be a part of a caravan and want a private tour just for you, get it in writing.
12. Be equally thorough when asking about the types of accommodations that will be provided. Insist they send you photos of the exact hotel or hostal where you will spend your nights. Ask if there is anything you need to bring, such as a sleeping bag or blanket. It gets very cold at night!
13. Have them send you a list of anything else you need to bring. You can also see a list of what to take with you here.
14. Ask them about any other fees, such as park entrance fees, and whether or not these are included in the price. You'd be surprised how many don't mention to you that park entrance fees are extra.
15. Be more thorough that you are accustomed to being. Get every question answered before you agree to hire a tour company. And finally, get everything in writing.