There are plenty of Rent a Car agencies in Bolivia, but you're better off choosing your car rental from a well-known, internationally recognized car hire agency, such as the ones listed below. Although their contact information for Santa Cruz, Bolivia is listed on this page, you can find the contact information for their agencies in other Bolivian cities on their websites. You can reserve a rental car online, or visit them in person upon arriving in Bolivia. Before you do, read through these tips.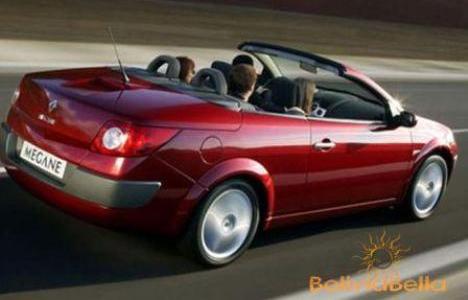 Important Information for Foreign Drivers
When you choose to drive on your own in Bolivia, make sure your driver's license is acceptable in Bolivia and that you inform yourself on the weather and current road conditions. Read about personal safety and if you plan to drive your rent a car outside the city limits, read the latest news to be sure you will not enter an area where political activity or road blocks are occurring. It's also a good idea to ensure you have good maps of Bolivia which you can purchase online or at local office supply stores known as librerías. The Bolivian road transportation department provides this great Bolivia road map online, showing current road conditions. Gas (petrol) stations are few and far between, and often completely non-existent once you leave city limits, therefore you should always have a full tank if planning a trip to rural areas.
You should ask to see the actual car you are going to rent to ensure it has been cleaned and maintained, and that it has all the safety features you expect. You should also make sure the car rental agency you plan to rent from insures its vehicles (and that they offer you additional insurance plans for the time you will rent a car). Click here for travel insurance options.


LOCALIZA
2do. Anillo Esq. Avenida Beni No. 399
Santa Cruz de la Sierra, Bolivia
Tel: (591-3) 341-4343
Fax: (591-3) 341-4344
www.localizabolivia.com
Available exclusively in Santa Cruz


BARBOL RENT A CAR (HERTZ)
Av. Cristobal Mendoza No. 286
Santa Cruz de la Sierra, Bolivia
Tel: (591-3) 333-8823
Fax: (591-3) 336-0750
www.barbolsrl.com
Also has a car rental office in La Paz


AVIS
Carretera al Norte Km. 3 1/2
Santa Cruz de la Sierra, Bolivia
Tel: (591-3) 343-3939
Fax: (591-3) 345-1595
www.avis.com.bo
Also has rent a car offices in La Paz and Cochabamba


A BARRON'S RENT A CAR
Av. Alemana No. 50 Esq. Tajibos casi 2do. Anillo
Santa Cruz de la Sierra, Bolivia
Tel: (591-3) 342-0160
Fax: (591-3) 342-3439
www.abarrons.com
Car hire also available in La Paz, Cochabamba and Tarija


The above car rental agencies are generally known to be reliable. Some enable you to rent a car online before you arrive. There are also numerous Bolivian car hire agencies that are small and privately owned. See what can happen when you don't rent from a reliable rent a car agency.