"Prepare" is our number one recommendation for those planning to travel to, or
live in Bolivia
. You can also prepare by visiting several government and country travel advisory sites, such as those listed below, to make a decision you are comfortable with. Below these you'll find some additional recommendations on the government websites below:
United States | Australia | United Kingdom | Canada
Prepare before you go
Preparing What to Take
Safety begins when you pack. To help avoid becoming a target of pickpockets or muggers, plan your travel wardrobe so as to not dress in a way that might cause others to see you as an affluent tourist. Expensive-looking jewelry, for instance, can draw the wrong kind of attention. Try to travel light. You can move more quickly and will be more likely to have a free hand. You will also be less tired and less likely to set your luggage down, leaving it unattended.
Carry the minimum number of valuables necessary, and plan places to conceal them. Your passport, cash and credit cards are most secure when locked in a hotel safe. When you have to carry them on your person, you may wish to put them in various places rather than all in one wallet or pouch. Avoid handbags, fanny packs and outside pockets that are easy targets for thieves. Inside pockets and a sturdy shoulder bag with the strap worn across your chest are somewhat safer. One of the safest places to carry valuables is in a pouch or money belt worn under your clothing.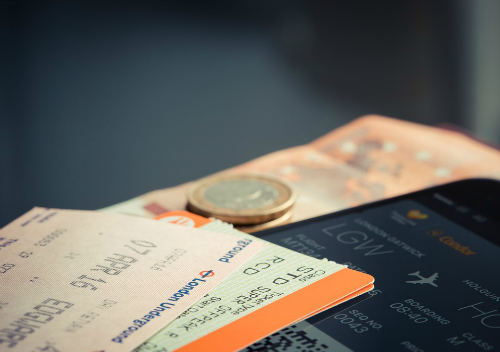 If you wear glasses, pack an extra pair. Bring them and any medicines you need in your carry-on luggage.
To avoid problems when passing through customs, keep medicines in their original, labeled containers. Bring copies of your prescriptions and the generic names for the drugs. If a medication is unusual or contains narcotics, carry a letter from your doctor attesting to your need to take the drug. If you have any doubt about the legality of carrying a certain drug into a country, consult the embassy or consulate of that country before you travel.
Bring travelers checks and one or two major credit cards instead of cash.
Pack an extra set of passport photos along with a photocopy of your passport's information page to make replacement of your passport easier if it is lost or stolen.
Put your name, address and telephone numbers inside and outside of each piece of luggage. Use covered luggage tags to avoid casual observation of your identity or nationality. If possible, lock your luggage.
Consider getting a telephone calling card. It is a convenient way of keeping in touch. If you have one, verify that you can use it from your overseas location(s). Access numbers to U.S. operators are published in many international newspapers. Find out your access number before you go. Be aware that some foreign mobile phones do not work in Bolivia.
Preparing What To Leave Behind
Don't bring anything you would hate to lose. Leave at home:
• valuable or expensive-looking jewelry
• irreplaceable family objects
• all unnecessary credit cards
• your Social Security card, library card, and similar items you may routinely carry in your wallet.

Leave behind a copy of your itinerary with family or friends at home in case they need to contact you in an emergency.
Make two photocopies of your passport identification page, airline tickets, driver's license, any other personal identification documents, and the credit cards that you plan to bring with you. Leave one photocopy of this data with family or friends at home; pack the other in a place separate from where you carry the originals.
Leave a copy of the serial numbers of your travelers' checks with a friend or relative at home. Carry your copy with you in a separate place and, as you cash the checks, cross them off the list.
"Prepare, Prepare, Prepare" and Learn About This Before You Go:
Security
Even if you are not from the U.S.A., the United States Department of State provides Consular Information Sheets on every country of the world. They describe entry requirements, currency regulations, unusual health conditions, the crime and security situation, political disturbances, areas of instability, and special information about driving and road conditions. They also provide addresses and emergency telephone numbers for U.S. embassies and consulates. In general, Consular Information Sheets do not give advice. Instead, they describe conditions so travelers can make informed decisions when preparing for their trips. Check to see if your country provides similar country information sheets, and if they aren't available, visit www.travel.state.gov
For some countries, the U.S. Department of State issues a Travel Warning in addition to a Consular Information Sheet. The Travel Warning may recommend that Americans defer travel to that country because of a dangerous situation there. You may benefit from informing yourself about any worrisome events prior to travel. Public Announcements are a means to disseminate information about relatively short-term conditions posing significant risk to the security of American travelers. They are issued when there is a perceived threat, even if it does not involve Americans as a particular target group. In the past, Public Announcements have been issued to deal with coups, pre-election disturbances, violence by terrorists and anniversary dates of specific terrorist events.
In preparing for your trip, you can access Consular Information Sheets, Travel Warnings and Public Announcements 24-hours a day in several ways.
Internet
The most convenient source of information about travel and U.S. consular services is the Consular Affairs home page. The web site address is http://travel.state.gov. If you are entering Bolivia from another country, you may want to ask your Ministry of Foreign Affairs or other similar agency if they provide similar information.
Telephone
U.S. Overseas Citizens Services at 1-888-407-4747 can answer general inquiries on safety and security overseas. This number is available from 8:00 a.m. to 8:00 p.m. Eastern Time (U.S.A.) Monday through Friday (except U.S. federal holidays). Callers who are unable to use toll-free numbers, such as those calling from any other country in the world, can obtain information and assistance from OCS during these hours by calling 1-202-501-4444.
In Person
Consular Information Sheets, Travel Warnings and Public Announcements are available at any of the regional passport agencies and U.S. embassies and consulates abroad. Citizens of other countries should ask if their embassies, consulates, or passport issuance offices provide the same.
Local Laws and Customs
When you leave the United States, you are subject to the laws of the country you are visiting. Therefore, before you go, prepare yourself and learn as much as you can about the local laws and customs of the places you plan to visit. Good resources are your library, your travel agent, and the embassies, consulates or tourist bureaus of the countries you will visit. In addition, keep track of what is being reported in the media about recent developments in those countries.

Arrange before you go
Prepare Your Itinerary
As much as possible, plan to stay in larger hotels that have more elaborate security. Safety experts recommend booking a room from the second to seventh floors above ground level – high enough to deter easy entry from outside, but low enough for fire equipment to reach.
When there is a choice of airport or airline, ask your travel agent about comparative safety records.
Legal Documents
Have your affairs in order at home. If you leave a current will, insurance and identification documents, and power of attorney with your family or a friend, you can feel more secure about traveling and will be prepared for any emergency that may arise while you are away. If your documents are lost or stolen, they can then be replaced more easily this way. If you have minor children, consider making guardianship arrangements for them. Many families have regretted not doing this.
Health/Immunizations
Currently you are required by law to present a certificate showing you've had a yellow fever vaccination in order to enter Bolivia, if you plan to visit tropical areas. However, for your own safety, you should also consider getting vaccinated against Hepatitis A, cholera and tetanus just to be on the safe side.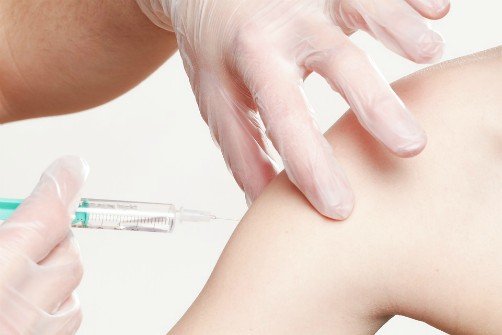 In addition, if you plan to visit other cities such as La Paz or Potosí that are at extremely high altitudes, you might experience altitude sickness upon arriving, including headaches, nausea, shortness of breath, or low blood pressure. To avoid this, prepare in advance by getting lots of sleep and drinking a lot of water before traveling, and consider the following:

• Upon arrival, visit a pharmacy (or request the staff at your hotel do so for you if you are feeling very ill) and buy SOROJCHI pills - high altitude pills. Or, prepare in advance by having your doctor prescribe them so you'll have them on hand immediately when you arrive. If you forget to, or they are not available at home, no prescription is required in Bolivia and they are very effective. However, if you are taking any other medications, inform the pharmacist first to ensure it is safe to take them together.
• If you cannot take the sorojchi pills, consider a nice cup of hot coca tea. It is simply one or two coca leaves simmered in boiled water, with some sugar. However, it is very effective for relieving headaches and nausea. (By the way, even though this is just a tea, the U.S. still does not allow it to enter the country, so don't plan on taking any back with you).
• During the first 24 hours, don't take long walks or carry heavy suitcases or backpacks.
• Try not to tire yourself out too much on the first day. Rest and avoid heavy foods and alcohol because it takes longer to digest foods at high altitudes.
Register your travel
It is a good idea to register your travel with the U.S. State Department or similar institution in your own country so that you may be contacted if need be, whether because of a family emergency in the U.S., or because of a crisis in the area in which you are traveling. Travel registration is a free service provided by the U.S. State Department, and is easily accomplished online at https://travelregistration.state.gov. (In accordance with the Privacy Act, the Department of State may not release information on your welfare or whereabouts to inquirers without your express written authorization.)
If you do not register your travel prior to traveling, you can still register with your country's embassy or consulate in Bolivia upon arrival. This is a good idea, because if anything happens to you while you are abroad, your country's representatives in Bolivia will be able to contact your family.
Credit
Make a note of the credit limit on each credit card that you bring, and avoid charging over that limit while traveling. Americans have been arrested for innocently exceeding their credit limit. Ask your credit card company how to report the loss of your card from abroad. For example, U.S. 1-800 numbers usually do not work when called from abroad, but your company should have a number that you can call while you are overseas.
Insurance
Find out if your personal property insurance covers you for loss or theft abroad. Also, check on whether your health insurance covers you abroad. Medicare and Medicaid do not provide payment for medical care outside the United States, for example. Even if your health insurance will reimburse you for medical care that you pay for abroad, health insurance usually does not pay for medical evacuation from a remote area or from a country where medical facilities are inadequate. Consider purchasing a travel insurance policy designed to cover short-term health and emergency assistance, as well as medical evacuation in the event of an accident, serious illness, or death.
There is no such thing as over-preparing. You can find additional (and very current) information posted by the US State Department. Click on the link. When you enter the site, click on "Travel Information by Country" in the top, right hand corner, then click on "Bolivia".
The information on preparing for travel and safety precautions on this website is very useful even if you are not a U.S. citizen. It is very detailed. Use it to check on the situation in other countries you are traveling to as well. It's handy! "Prepare, Prepare, Prepare".
Read these additional pages on how to avoid becoming a crime victim and some important precautions you can take while traveling in Bolivia.