The following are some famous artists in Bolivia. You can read about more famous Bolivians by visiting our
Famous People from Bolivia
home page where you'll find many other categories. You can ask questions about any famous Bolivian person or
add another famous person from Bolivia
.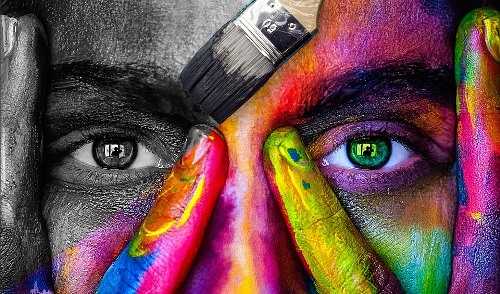 Juan Bustillos
Originally from Caranavi he moved many years ago to Santa Cruz where he has become one of Bolivia's most famous artists in sculpture. Along with Ejti Stih he petitioned the city to allow them to convert an abandoned city jail into an art gallery and founded the Manzana Uno art gallery, now one of the most visited in the city. It's monthly collections feature artist from all over the world. He also owns two private art galleries, each called Buho Blanco, one in Santa Cruz and one in San Javier.
Jorge Padilla
Jorge Padilla, a Bolivian artist from Santa Cruz, paints and sculpts with a loose and passionate intensity that has earned him several awards both in Bolivia and other countries. It has been said that he paints vehemently and violently, yet silently, with constant perseverance and persistence. Born in 1961, Jorge Padilla grew up in Santa Cruz and eventually studied visual arts. He has exhibited his creations both individually and collectively in Bolivia, Brazil, Chile, Paraguay, the United States and Japan.
Roberto Mamani Mamani
Roberto Mamani Mamani, of Aymara origin, is the most known of Bolivia's famous artists. His beautiful and very colorful works of art are collected and exhibited worldwide. He has won numerous national and international awards and his paintings are known best for their vibrant colors and the intense emotions they both exude and evoke.
Marina Núñez del Prado
A sculptor born in La Paz between 1908 and 1912. She graduated from the Escuela de Bellas Artes in that city and later became a teacher and one of its directors. She works in abstracts with fluid lines even in the most bulky objects, in which she uses stones such as white onyx, granite and basalt. She has exhibited throughout the country, South America and Europe. Her home in La Paz is now a museum where her sculptures are continually exhibited. She died in 1996.
Ejti Stih
A painter originally from Slovenia where she was born in 1957. She is a nationalized Bolivian citizen. She trained in fine arts in her native country and emigrated to Bolivia in the 1980's where she settled and still resides in Santa Cruz de la Sierra. Her work is characterized by strong lines, grand colors and large dimensions. She sustains that her paintings are inspired by her surroundings. She is one of the founders of the Manzana Uno Art Gallery which features famous artists from all over the world.
Lorgio Vaca
A painter, muralist and sculptor born in Santa Cruz de la Sierra in 1930. He is considered one of the best Latin American muralists of our times and seeing is believing. His frescos and murals are colorful and can be seen in several churches, monuments, parks (such as Parque Arenal, for example) and galleries in his native Santa Cruz. He has exhibited throughout South America. As of last year he represents Bolivia on the UNESCO council. He is the father of internationally acclaimed guitarist Pirai Vaca.
Tito Kuramotto
A painter born in Santa Cruz de la Sierra in 1941. He trained at the Escuela de Bellas Artes in Santa Cruz. His style is undefined and continually changing. His works are impossible to box him into one style and have ranged from Cubist to pop art. Over the past few years he has shown a more realist trend, as can be seen in exhibits throughout Santa Cruz art galleries.
Susana Castillo
Susana Castillo López, born in La Paz, Bolivia, is an accomplished artist who has won awards and accolades and exhibits her work worldwide. She studied art and interior design in the U.S. and Spain. Among some of the over 160 portraits she has been commissioned to paint is that of Pope Benedict XVI and she has also painted or created works of art for several national and international authorities, including Bolivia's current President, Evo Morales Aima.
Gil Imaná
Painter and muralist born in Chuquisaca in 1933, he was educated in the local Zacarias Benavides Art School, of which he'd later be headmaster, and in art workshops in La Paz. He taught art in Venezuelan and Bolivian academies, and his paintings and murals have been in exposition around the world as far as Russia, and have participated in Biannual Art Festivals in Brazil, Perú, México, Ecuador, Argentina, Uruguay, Italy and Venezuela. His near half a century-long career in painting has made him famous chiefly for his murals, having five outstanding ones such as "Marcha al futuro," "Tierra y Vida" and "Tránsito en el Tiempo," amongst others that earned him the Premio Nacional de la Cultura award, the highest the Bolivian government gives to artists of any discipline.
Avelino Nogales
Born in Potosi in 1870, this painter learnt his trade at a private art school in Cochabamba, and specialized in portraiture later in Buenos Aires and Paris thanks to a scholarship. In Bolivia, he created his own art school, having some famous painters as students, and developed his own technique for portrait-painting that inaugurated the third period of Bolivian art history after the Viceroyalty and Republican periods, with influences from the late 19th century Impressionism and Realism styles that were making waves in Europe. He is considered the greatest portrait painter in the country to date.
Arturo Borda
A native from La Paz, born in 1883, he was a self-taught painter, portraitist and landscape artist as well as a writer and social activist. His style is one of the first examples of the Abstract and symbolic styles in Bolivia, and he became world-famous after his portrait "Mis padres" (My parents) was warmly praised by respected American art critic John Canaday. He was extremely prolific as a painter for as long as he lived, his works now total five thousand paintings and drawings of all sorts from portraits to landscapes in which the Andean symbolism is a characteristic presence. He also published poetry and after his accidental death, a long autobiographical novel written by himself was published.
Roberto Valcárcel
An architect and visual communicator by education and painter by vocation, he was born in La Paz in 1951, and studied in Germany. Founder of the EMUSA art society and gallery, the Erotic Movement section of the Sao Paulo Biannual Art Festival and the Banco de Ideas in Santa Cruz, where he presently lives and works as a professor in state and private universities. His work is characterised by its experimental, hyper-realistic and conceptual style, its strong color palette, and for the use of recycled materials, that he calls "ephemeral art."
Cecilio Guzmán de Rojas
He is from Potosí, where he was born in 1900. He had Nogales as his first mentor in Cochabamba, and then he won a scholarship for studying art in France and Spain, where he would meet the artist that would influence his own style, that of portraying the indigenous people of Bolivia. That style of painting natives on oil, watercolour, tempura, etchings, etc., would be his trademark, and for that he'd be defined as an "indigenist painter." After polishing his art-restoration techniques further in the United Kingdom, he returned to his home city, where he was headmaster of the local School of Arts and Trades, founded a Museum and occasionally exposed his work in international galleries. All his most outstanding paintings are national state property that can still be appreciated in museums in La Paz and Potosi.