In this Copacabana photo and video gallery you will see the beauty of this region and breathtaking landscapes. Copacabana is a small city on the shores of Lake Titicaca, on the Bolivian side of the lake. It's a very popular tourist attraction and destination. There are numerous hotels and hostels, many souvenir shops and restaurants. This is your starting point if you plan to cross over to the Island of the Sun or the Island of the Moon.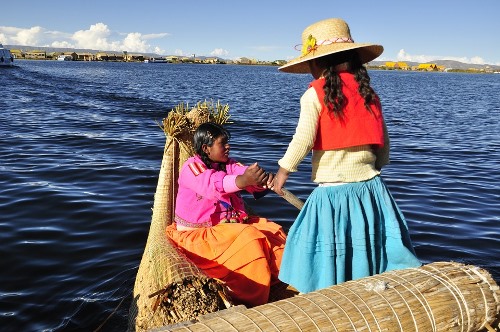 This drone video of Copacabana and Lake Titicaca is just gorgeous and also shows Mount Calvario, where each year on Good Friday pilgrims and locals replicate the steps Jesus took as he carried his cross to his crucifixion. Copacabana's beautiful basilica and central plaza are also featured.

https://youtu.be/g14JIql5eMc
Enjoy this video by our friends at Crillon Tours, owners of various hotels at Lake Titicaca and our pick for best tour agency for Lake Titicaca and Uyuni:

https://youtu.be/iB50PCMgZRE
En esta galería de fotos y vídeos verás la belleza de esta región y sus asombrosos paisajes. Copacabana es una ciudad pequeña ubicada en las orillas del Lago Titicaca, Bolivia. Es un destino turístico muy popular. Aqui encontrarás numerosos hoteles y hostales, tiendas de artesanías, y restaurantes. Este es el punto de partida para cruzar el lago y así llegar a conocer las Islas del Sol y de la Luna.