These are cable TV and satellite television providers in Bolivia. Most offer an ample gamma of channels including channels from the U.S., Spain, England, Brazil, Italy, Germany, Venezuela, Mexico and Chile, in these countries' respective languages. In addition, you also receive all local Santa Cruz and many national Bolivian channels.
They also offer the usual U.S. movie channels such as HBO, AXN, Cinemax, the Hallmark Channel, TNT, and entertainment and educational television including the National Geographic, History and Discovery channels, Animal Planet, as well as sports and music channels such as Fox Sports, ESPN, E! and MTV, CNN News, etc. and children's channels including the Disney Channel, Discovery Kids, Cartoon Network, and Nickelodeon. You can also watch most of the syndicated channels and shows you would watch at home.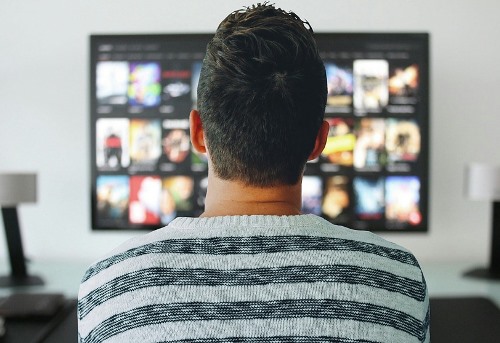 Cable TV Providers in Bolivia
COTAS CABLE DIGITAL
Local phone company
Santa Cruz, Bolivia
Dial: 103 or
Toll Free: 800-12-2020 www.cotas.com.bo
COTES TV
Local phone company
Calle Urcullo N. 182
Sucre, Bolivia
Tel: 642-6000
www.cotes.net.bo
COTEOR
Local phone company
Pasaje Panamerican s/n
Tel: 525-0210
Oruro, Bolivia
www.coteor.net.bo

COTAP CATV
Local phone company
Potosí, Bolivia
Tel: 662-7434
www.cotapnet.com.bo
COTEL Local phone company
Av. Mcal. Santa Cruz No. 980
Ed. Gran Centro PB
La Paz, Bolivia
Tel: 237-2323
www.cotel.bo
COMTECO
Local phone company
Av. Ballivián Nº 705, Edif. COMTECO, P.B.
Teléfono: 452-2000
Cochabamba, Bolivia
Also Santa Cruz, Beni, Tarija, Sucre, Potosí, La Paz
www.comteco.com.bo
COTEAUTRI CABLE TV
Local phone company
Tel: 462-5626
Trinidad, Bolivia
www.coteautri.bo
COTECO
Local phone company
C. Miguel Becerra Toranzo
Pasaje Luis Senseve No. 40
Tel: 842-3555
Pando, Bolivia
www.coteco.net.bo
MULTIVISIÓN
Av. Irala No. 207 esq. Potosí
Santa Cruz, Bolivia
Tel: (591-3) 337-2020
www.multivision.com.bo
Also in La Paz, Cochabamba and Tarija

Paying your bill: Your monthly bill must be paid in full each month at the local offices of the cable TV companies of your choice or at bank or credit unions. You can even pay at some of the upscale grocery stores, as most have at least one bank branch office. Your service will be cut off if you are late paying your bills more than two months in a row.