In Beni tours usually include either wildlife and jungle adventures or visits to local towns to learn about the many indigenous cultures that inhabit this department, such as the ancient Moxos culture and any of the 15 other local ethnic groups that inhabit the area. Beni is the second largest department of Bolivia. Click to read about the
the 36 cultures of Bolivia.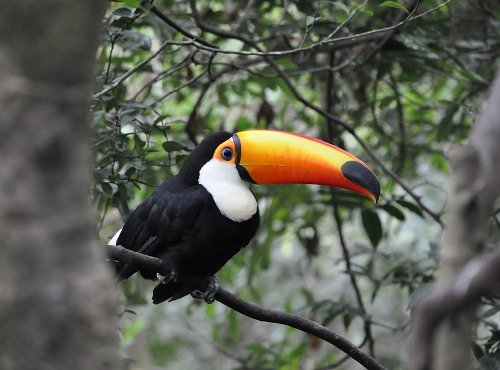 Beni has the largest concentration of indigenous cultures in Bolivia. In addition, in Beni every river is a tributary of the Amazon, and Beni has more rivers, lakes and lagoons than any other region of Bolivia. It's nearly completely covered in pampas and jungle and is the best place in the country for bird watching. Fishing and swims in search of the not-so-elusive Amazon pink river dolphin are also very popular. Rurrenabaque is swiftly becoming one of the most sought-after tourist attractions in Bolivia with its wildlife-loaded pampas tours and jungle tours and Trinidad is promoting ecotourism and wildlife observation tours with much success. Here are some of the things you can do while on Beni tours.


In and Around Trinidad
Trinidad The city of Trinidad itself has many vestiges from the Colonial period. As the capital of Beni it has a large cathedral and lots of parks. It's also a major river port and you can visit the 'puerto' to see the large barges arriving laden with fruit and other products. Trinidad has a pretty central plaza, lots of restaurants, plenty of banks and internet cafés, and is worth walking around.
Pink River Dolphin Tours Pink river dolphins, also known as sweet water dolphins, exist in several countries, but the Inia boliviensis is unique to Bolivia. You can actually get into the water and attempt to swim among them. They're rather elusive but are attracted by noise on the water. Just don't swim if you've got any cuts or scratches. The rivers are also full of palometas, a very tiny species of piranha.
Floating Hotel The Reina de Enin is a big river boat that serves as a floating hotel. You can take tours that last one or two days or several as it floats along the Mamoré and Ibare Rivers. It makes stops along the shore so you can fish and swim. It usually stops where the Ibare and Mamoré Rivers join, a prime spot to swim with the Amazon pink river dolphins.
Chuchini Eco Archeological Tours Chuchini is a family owned and operated ecolodge and wildlife refuge located atop a hill overlooking the river. Some river dolphin tours end here, but you can reach Chuchini by car. It's only 15 kilometers from Trinidad. They have an interesting Archeological Museum that houses over 5000 remnants from the Moxos Culture. They also do treks and hiking, and tours around the area in addition to river tours and their fun nighttime 'alligator hunt'.
Fish Fauna Museum This museum, located in the city of Trinidad is well worth a visit. It houses specimens of over 400 fish species, all from local rivers and lagoons. It's the fourth largest in the world and you can even see a huge river dolphin. Beni is one of the most biodiverse regions on the planet. This is one way to see some of that diversity.
Ethno Archeological Museum Beni was once inhabited by the great Moxos tribes, which are thought to have numbered more than 8 million. They were a very advanced culture that understood the rains and seasons and built a complex system of over 20,000 hills and aqueducts throughout the territory. They traded with the Tiwanakotas and made so much pottery, you can find remnants of it underfoot almost anywhere in rural Beni. It's just lying all over the place!

https://youtu.be/cwsN8sYnB78
Laguna Suárez is a large lagoon very near the city of Trinidad where you can enjoy swimming, great food at several restaurants. You can also do some fishing here. It's very popular among the local population, especially on weekends.
Loma Suárez is a hillside and property purchased by Beni's famous Suárez family that was very wealthy due to its cattle ranches. They built a huge mansion here which you can still see and there is also an interesting mausoleum and they even brought palm trees all the way from India. Today it belongs to the government and is a military school. They were so wealthy they had their own currency! There are several small restaurants around this area.
Puerto Almacén, Puerto Varador, Puerto Ballivián are three small river ports where you can enjoy fishing or great food and one of the small 'restaurants' that offers fresh fish from the rivers.
Loreto is a small town about one hour from Trinidad (50 Km.) where you can visit the chapel of the Virgin of Loreto where it is said that in October of 1959 several local children saw the statue of the Virgin crying real tears. It's become a pilgrimage town for locals who ask the Virgin of Loreto for miracles. There is a museum dedicated to her next to the church.


In and Around Rurrenabaque
Rurrenabaque Beni tours would be incomplete without a visit to 'Rurre'. This town is one of the most popular tourist attractions in Bolivia now and famous for its pampas tours, jungle tours and river tours. It is known as the "Gateway to the Amazon" because it is located right on the Beni River where the hills end and the plains begn. You can go from Trinidad or from La Paz or Coroico almost daily. Careful! Lot of people go and then they don't want to leave!
Chimané, Moseten and Tacana Villages These three ethnic groups live throughout the area in nearly 30 villages. Some of them offer pampas and jungle tours, fishing and bird watching, and displays of their artisanship and festivities.
Yacuma River and Pampas Tours You can take a river tour along the Yacuma River with stops along the shore to trek the plains and do some wildlife observation.
Scenic Overlooks There are two places where you can overlook the beautiful area – one at the Mirador de la Cruz and another at the Mirador del Colegio.
Madidi National Park This massive conservation area is one of the most popular national parks among tourists. Almost every tour operator in La Paz offers tours to Madidi.


In and Around San Ignacio de Moxos
San Ignacio de Moxos is one of the many missions built by priests of the Jesuit order who came to South America in the 1500's and is considered the folklore capital of Beni. Three ethnic groups live there now: the Yucararé, Chimané, and Moseten. After the Jesuits were expulsed by the king of Spain for opposing slavery the Jesuit mission towns fell into ruins. Bolivia is unique in that it has some of the only Jesuit Missions left in South America. Today they are living, thriving towns and San Ignacio de Moxos, is now one of the over 20 mission towns that is part of the International Baroque Music Festival that takes place every 2 years. Don't miss their fiesta on July 31st!
Isirere Lagoon This is a large lagoon near San Ignacio de Moxos. There is a very interesting legend attached to it as well.


Other Towns on Beni Tours
Magdalena Magdalena is a small town 300 kilometers from Trinidad. Here you can do fishing, horseback riding, river boating or even take a ride on a "cuadratrack" (4-wheeler). There's a really nice hotel there called the Hotel Internacional that offers local tours throughout the area. You can visit cattle ranches and haciendas nearby.
Bella Vista is a small town 365 kilometers from Trinidad where they hold an annual Fish Festival. It is a colorful town near the Iténez natural protected area, with beautiful rivers and scenery, fishing, hiking and other outdoor activities. Click the link to see how to go, where to stay, and what to eat in Bella Vista.
Santa Ana de Yacuma and Biosphere Reserve is located a couple of hours from Trinidad and is home to three ethnic groups: the Movima, Cayubaba and Yuracaré. Here you are near to the 'Reserva de la Biósfera' (biosphere reserve) which is managed and operated by the Beni Biological Station.
San Borja, on the shores of the Manuquí River, is another of the ancient Jesuit Missions. The Chimané, Mojeño and Mosetén ethnic groups reside here as well and here is where the biosphere is located within the Indigenous Territory of the Chimané tribe.
Guayaramerin may look like it's not too far from Trinidad on a map, but it's actually 1.150 kilometers away across the border from Guajará Mirim, Brazil. However, it's only 90 kilometers from Riberalta. Because it's mainly a trade city, it is fairly modern and has electricity, phones, internet and lots of restaurants and stores throughout. It is also where large barges are built and is a major Bolivian Navy port.
Riberalta Located on the border between Beni and the department of Pando, on the shores of the Beni River, Riberalta is known for its ceramics, leather work, and wood carvings.