BOA
is the new government-owned Bolivian carrier, established in 2009. It flies mostly domestic routes, but is gradually adding international flights. Currently it has flights to La Paz, Cochabamba, Cobija, Sucre, Santa Cruz, and Tarija, plus Buenos Aires, Sao Paolo and Miami.
TRANSPORTE AEREO MILITAR is a Bolivian government military airline that also offers civilian flights. Please note that: Transportes Aereos del Mercosur is also known as TAM to avoid confusion. Currently it services Rurrenabaque, Guayaramerín, Cobija, Cochabamba, Huacaraje, Baure, Magdalena, Puerto Suárez, Reyes, Riberalta, Santa Ana, Santa Rosa, San Ramón, San Joaquín, San Borja, Santa Cruz, Sucre, Tarija, Trinidad, Yacuiba.
AMASZONAS is a Bolivian national airline that serves Bolivia's main cities (La Paz, Cochabamba, Santa Cruz, Sucre and Tarija) in addition to some of the smaller towns that other Bolivian airlines currently don't offer flights to such as Cobija, Riberalta, Guayaramerin, Rurrenabaque, and Uyuni. In addition, it offers international flights to Cuzco and Arequipa, in Peru, and Iquique, Chile, as well as connections to Campo Grande and Cuiaba, Brazil and Asuncion, Paraguay.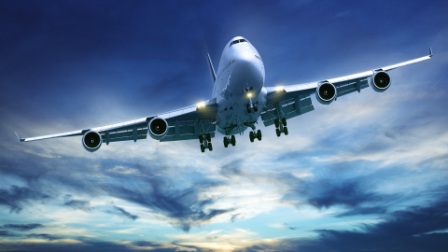 LAN AIRLINES flies into Bolivia from the US and Europe, stopping first in Peru or Chile. LAN has one unusual gateway city that others do not offer: flights into and from San Francisco. Other airlines fly into busy Los Angeles or Miami. San Francisco is a very comfortable alternative. With LAN Airlines you also get two free checked bags plus complimentary meals and drinks.
AMERICAN AIRLINES operates regular flights out of La Paz, Cochabamba and Santa Cruz to and from Miami and other destinations. American Airlines is still the most frequently used carrier to Bolivia. It is not always, but usually has the most competitive rates, and even when it doesn't, and many travelers prefer it simply because it is considered the longest-running, most stable and most reliable airline to Bolivia.
COPA AIR, the official airline of Panama, began providing flights between Panama and Santa Cruz, Bolivia in 2008. For US flights it is affiliated with Continental airlines.
TRANSPORTES AEREOS DEL MERCOSUR (TAM) is a Brazilian airline with several destinations around the world. In Bolivia it operates a route to Brazil from Santa Cruz. Not to be confused with the Bolivian military airline Transporte Aéreo Militar, also known as TAM.
GOL AIRLINES is a Brazilian airline. In Bolivia it runs a Santa Cruz, Bolivia to Campo Grande to Sao Paolo Brazil route.
AEROLINEAS ARGENTINAS has a Santa Cruz to Buenos Aires route.
KLM ROYAL DUTCH AIRLINES
has flights to and from both La Paz and Santa Cruz, Bolivia.
BRITISH AIRWAYS has regular flights into La Paz and Santa Cruz, Bolivia
LUFTHANSA flies into Bolivia from the US or Europe, by way of La Paz.
AVIANCA has flights directly into La Paz and Santa Cruz, Bolivia.
AIR EUROPA is one of the largest airlines in Spain and flies only into and out of Santa Cruz, Bolivia to most major cities in Spain and Europe, connecting through Madrid.
IBERIA also a Spanish airline, has flights only into Santa Cruz, Bolivia.