Aguas Danzantes means "dancing waters". This musical fountain, located in the Parque Urbano of Santa Cruz, one of the city's largest parks, is a beautiful fountain that was built as a gift to the city. You can view this fountain, accompanied by both classical music and traditional regional music, from Monday to Sunday between 7:00 and 9:00 p.m.
You'll enjoy computerized music including Latin American rhythms such as mariachis, Brazilian samba, joropos, Eastern Bolivian music, and others.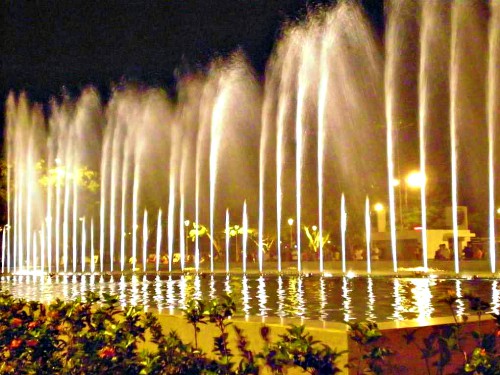 Aguas Danzantes es el nombre dado a esta fuente musical ubicada en el Parque Urbano de la ciudad de Santa Cruz, uno de los parques más grandes de la ciudad. Esta hermosa fuente fue construida como un regalo para la ciudad. Puedes ver la fuente, acompañada por música clásica y regional, lunes a domingo, de 19:00 a 21 horas.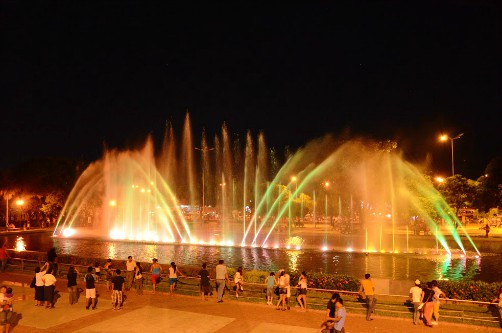 Podrás disfrutar de música clásica y ritmos latinoamericanos, desde mariachis, samba brasileña, joropos, música oriental, entre otros, que responden a una tecnología moderna computarizada.