Samaipata Hotels and Hostels

---
Hotels | Samaipata Home Page | Tourism Home Page | Plan Your Trip
---
Samaipata hotels and hostels are usually quite comfortable and homey. Many are owned by foreigners who have settled or retired in the area.
El Fuerte
, an ancient carved rock fort nearby, is the town's top tourist attraction. You'll find many Samaipata hostels and hotels with delicious international and Bolivian foods, amidst the gorgeous surroundings of the Andes foothills. If you've already found a hotel or hostel you love, or one that you won't recommend, please do tell us in our
Bolivia Hotel Review
. Below is a list of hotels in Samaipata.
Bolivian hotels are kind of "all over the place" when it comes to listing themselves on booking sites so that you can make reservations online. You'll find almost all of the 4 and 5 star hotels in Bolivia on most of the major hotel reservation websites that are well-known worldwide. But smaller Bolivian hotels aren't as organized about their online presence. They are more likely to be on Tripadvisor, which has become very well-known in the Bolivian hospitality industry by word of mouth.
Book Samaipata hostels and hotels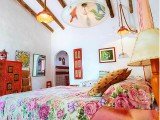 4-STAR EL PUEBLITO RESORT
Camino a Valle Abajo #1000
Tel: (591-3) 944-6383
Fax: (591-3) 944-6385
Whatsapp: (591) 773-48040
Email: info@elpueblitoresort.com
Web: www.elpueblitoresort.com

FINCA LA VISPERA
Barrio Arriba
Samaipata, Bolivia
Tel. (591-3) 944-6362
Whatsapp: (591) 721-23636
Email: info@lavispera.org
Web: www.lavispera.org

ANDORIÑA HOSTAL
Calle Campero, no number
2 blocks before the central plaza
Samaipata, Bolivia
Tel. (591-3) 944-6333
Cel: (591) 746-75541
Email: hostalandorinasamaipata@gmail.com
Web: www.andorinasamaipata.com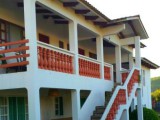 LA POSADA DEL SOL
Ezequiel Arteaga esq. Avda. de Estudiante
Samaipata, Bolivia
Tel: (591-3) 944-6366
Cel: (591) 677-33374
Email: contacto@laposadadelsol.info
Web: www.laposadadelsol.info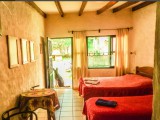 LANDHAUS SAMAIPATA
Calle Murillo
Samaipata, Bolivia
Tel: (591-3) 944-6033
Email: landhaus@cotas.com.bo
Web: www.samaipata-landhaus.com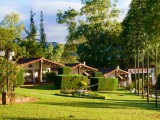 QUINTA PIRAY CABINS
Camino a Valle Abajo
Samaipata, Bolivia
Tel: (591-3) 944-6136
Cel: (591) 721-91292
Email: quinta-piray@cotas.com.bo
Web: www.quintapiray.com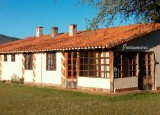 CABAÑAS DE TRAUDI VACATION HOMES
Calle Hermogenes Perez
Samaipata, Bolivia
Tel/Fax: (591-3) 944-6094
FB: facebook.com/CabanasDeTraudiSamaipata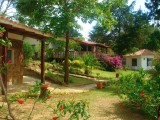 CAMPECHE HOSTEL
Samaipata, Bolivia
Tel Santa Cruz: (591) 3-344-8665
Tel Samaipata: (591) 3-944-6429
Cel: (591) 726-91082
Email: info@samaipatacampeche.com
Web: www.samaipatacampeche.com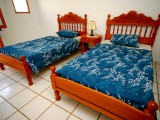 HOTEL CASABLANCA
Calle Bolivar between Arce and Ruben Terrazas
Samaipata, Bolivia
Tel: (591-3) 944-6076
Cel: (591) 733-81331 or 652-58019
FB: facebook.com/HotelCasaBlancaSamaipata
http://hotelcasablancasamaipata.com.bo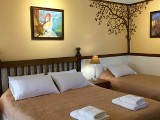 LA VIDA ES BELLA PREMIUM SUITES
Avaroa corner of Florencio Cespedes
Samaipata, Bolivia
Cel: (591) 677-41878
Cel: (591) 760-77817
FB: facebook.com/la.vida.es.bella.samaipata
Web: www.la-vida-es-bella-bolivia.com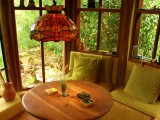 LIBELULA LODGE
Samaipata, Bolivia
Email: info@libelulalodge.com
Cel: (591) 768-10000 or 763-60062
facebook.com/Libelula-lodge-Samaipata-541745789180626
Web: www.libelulalodge.com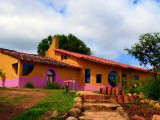 YVY CASA HOTEL
Ruben Terrazas, 500 meters from the plaza
Samaipata, Bolivia
Cel: (591) 736-46856
FB: www.facebook.com/yvycasahotel
Web: http://yvycasahotel.com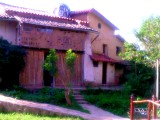 EL JARDIN SAMAIPATA
At the end of Calle Arenales
Samaipata, Bolivia
Cel: (591) 731-19461 or 731-01440
FB: www.facebook.com/El-Jardin-de-Samaipata-306983809349757
Email: eljardinsamaipata@hotmail.com
Web: http://eljardinsamaipata.blogspot.com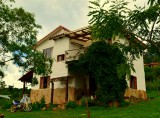 CASA GAYATRI
Samaipata, Bolivia
Cel: (591) 677-20260
Email: mercedesmariani@gmail.com
FB: www.facebook.com/Casagayatrisamaipata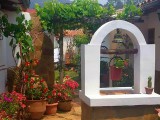 POSADA GUASU SAMAIPATA
Ruben Terrazas #26 half block south of the mail plaza
Samaipata, Bolivia
Cel: (591) 784-56248
facebook.com/Posada-Guasu-Samaipata-507171966062149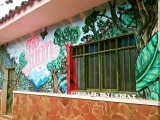 ALOJAMIENTO EL TIO JUAN
Av. Ponce Sanjines between Sucre and Arenales
Samaipata, Bolivia
Cel: (591) 760-13293
facebook.com/Alojamiento-El-Tío-Juan-799351136761411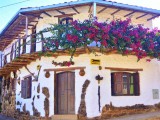 VIVERO SARITA HOSTAL
22 Sucre Street one block East of la Plaza
Samaipata, Bolivia
Tel: (591) 3-944-6064
FB: https://www.facebook.com/hostalsarita/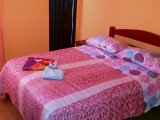 HOSTAL PAOLA
Calle Campero on the plaza
Samaipata, Bolivia
Tel: (591) 3-944-6093
Cel: (591) 780-69192
facebook.com/Paola-Hostal-Samaipata-170565959644884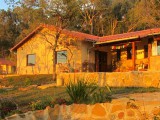 HOSTAL SERENA
Av. Santa Cruz
Samaipata, Bolivia
Cel: (591) 749-23799
Email: hostalserena.samaipata@ggmail.com
FB: www.facebook.com/HostalSerenaSamaipata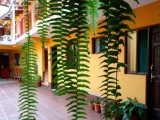 HOSTAL SILES
Calle Campero, west end
Samaipata, Bolivia
Tel: (591) 3-944-6408
FB: www.facebook.com/sileshostalsamaipata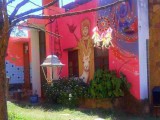 NOMADA HOSTEL & RESTO CAFE
Calle Avaroa across from Plaza del Estudiante
Samaipata, Bolivia
Cel: (591) 778-28132
FB: www.facebook.com/nomadahostelresto

Learn more about Samaipata
Samaipata tours, sites and attractions
In and around the town of Samaipata
What to take, know before you go
All the ways to get to Samaipata
How to drive to Samaipata on your own
Road maps and maps of the fort
Local tour operators in Samaipata
Hotels, hostels and where to stay
Samaipata restaurants, cafes and bars
Samaipata photo and video gallery
View our Samaipata travel forum
Return to the Samaipata home page


---
Hotels | Samaipata Home Page | Tourism Home Page | Plan Your Trip
---