Quinoa is One of the Most Nutritious Foods in the World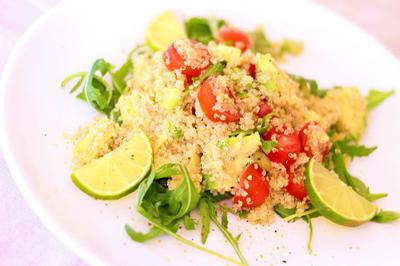 The tiny seeds of the quinoa plant are the stuff of nutritionists' dreams, sending demand soaring in the developed world. Gram-for-gram, quinoa is one of the planet's most nutritious foodstuffs. Once a sacred crop for some pre-hispanic Andean cultures, it has become a five-star health food for the middle classes in Europe, the US and increasingly China and Japan. Read the full article here.


Date: 17 January 2013 Source: http://www.guardian.co.uk/world/2013/jan/14/quinoa-andes-bolivia-peru-crop
Join in and write your own page! It's easy to do. How? Simply click here to return to Bolivian Food.